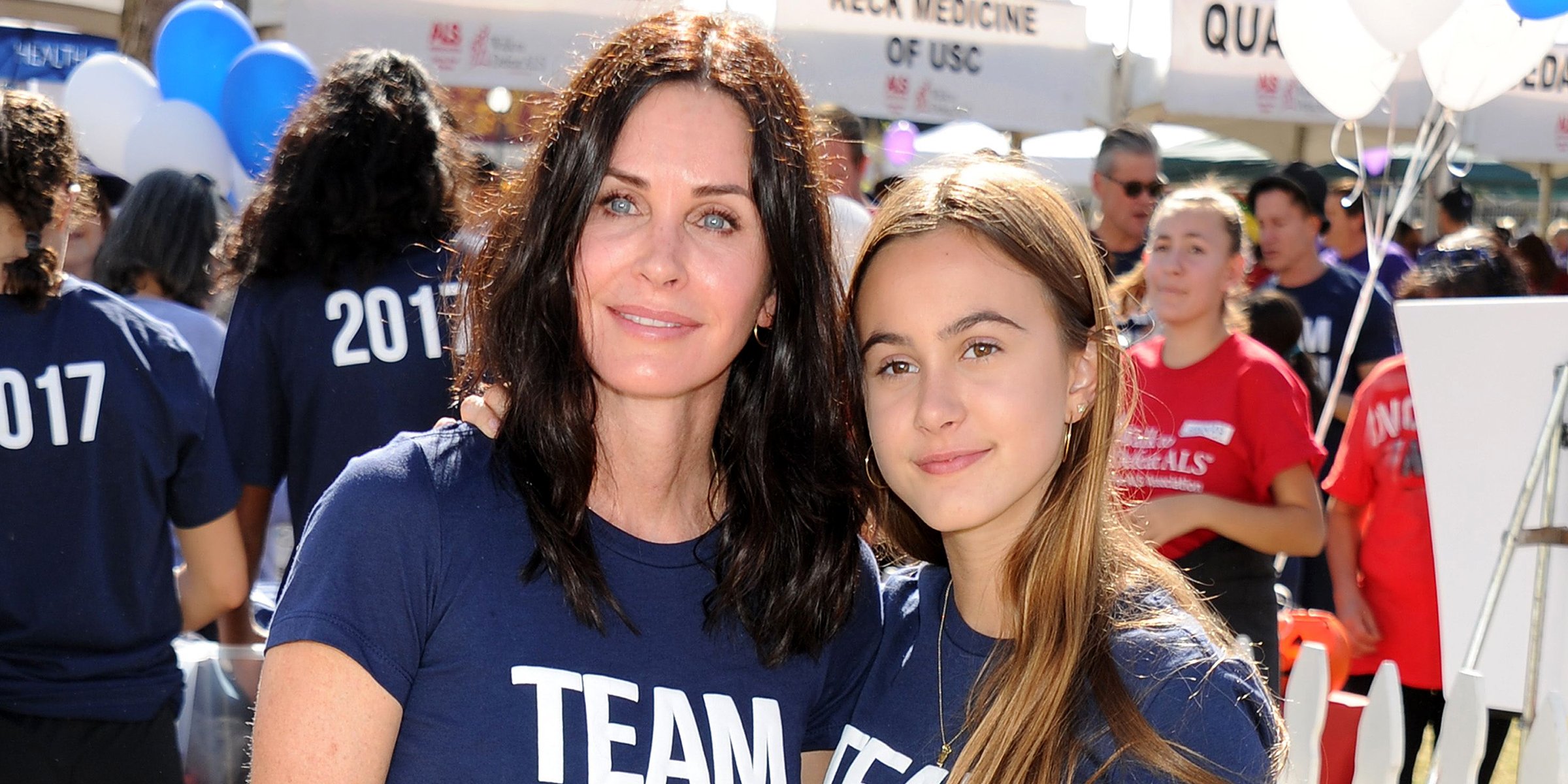 Courteney Cox with her daughter, Coco Arquette | Source: Getty Images
Coco Arquette Is 'Friends' Star Courteney Cox's Daughter - All We Know About Her
Coco Arquette is "Friends" actress Courteney Cox's daughter. Surrounded by celebrities and fame since she was born, this young lady has led an exciting life.
Courteney Cox's daughter Coco Arquette just turned 18 years old. The teen's mom spared no affection for her daughter on her birthday, showering Coco with motherly love on Instagram.
In the post, she included many pictures of her daughter. One of these photos showed Coco as a little girl wearing a pink tutu.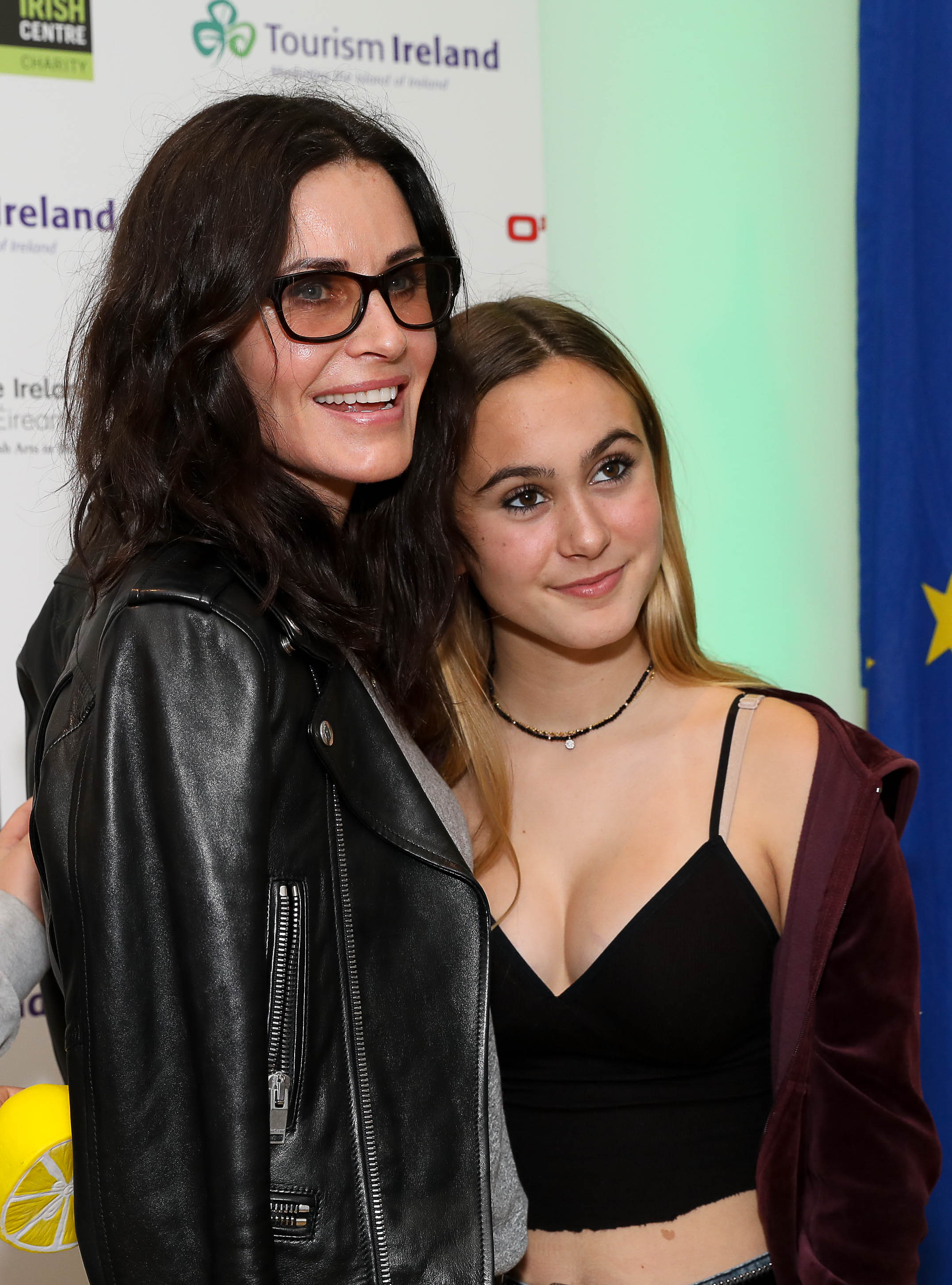 Courtney Cox and Coco Arquette at "An Evening with Dermot O'Leary Presents...Ed Sheeran at the London Irish Centre" on June 19, 2018 in London. | Source: Getty Images
The Instagram post also included a selfie of the "Cougar Town" actress with Coco. In the caption, the mom wished her daughter a Happy Birthday and wrote:
"I'm so proud to be your mom. You are courageous, smart, deep, funny, unique, and beautiful with the biggest heart. I can't wait to see what's next. I love you x."
Coco is no stranger to her mom's habit of expressing her love online. When the teenager turned 17 years old, Courteney shared an Instagram post full of photos of the young girl.
GET TO KNOW COURTENEY COX'S LOOKALIKE DAUGHTER
Before giving birth to Coco, Courteney had suffered several miscarriages. But, just over a month after the iconic series "Friends" ended, the little girl was born in June 2004.
Now, she could be a future star like her mother and father; she reportedly chose to pursue acting and has a great singing voice.
Growing up, she was surrounded by fame: from Kate Hudson wishing her on her mother's recent post to Ed Sheeran coming over to the house. Her mom, speaking about her daughter's laid-back attitude towards celebrities, expressed:
"I can not impress that girl. I just can't."
However, she is a regular young lady whose mom revealed at the beginning of this year that she was going to college. Courteney said about the move, "We are so close, but she just can't wait to go away and live on her own. It's sad."
COCO ARQUETTE'S RELATIONSHIP WITH HER FATHER
For any parents, co-parenting can be difficult, and when it comes to Courteney and her ex-husband David, they are likely no different.
But, an insider claimed that through the process, David: "[Sustains] dignity, honor, and respect toward." his former wife.
Talking about Coco's decision to pursue acting, the dad said he pushes her not to take rejection personally and believe in herself.
While he does his best to be a great parent, he holds guilt over his divorce from Courteney. When asked who he would apologize to, if anyone, he said his daughter because a kid's parents separating is difficult.
Please fill in your e-mail so we can share with you our top stories!