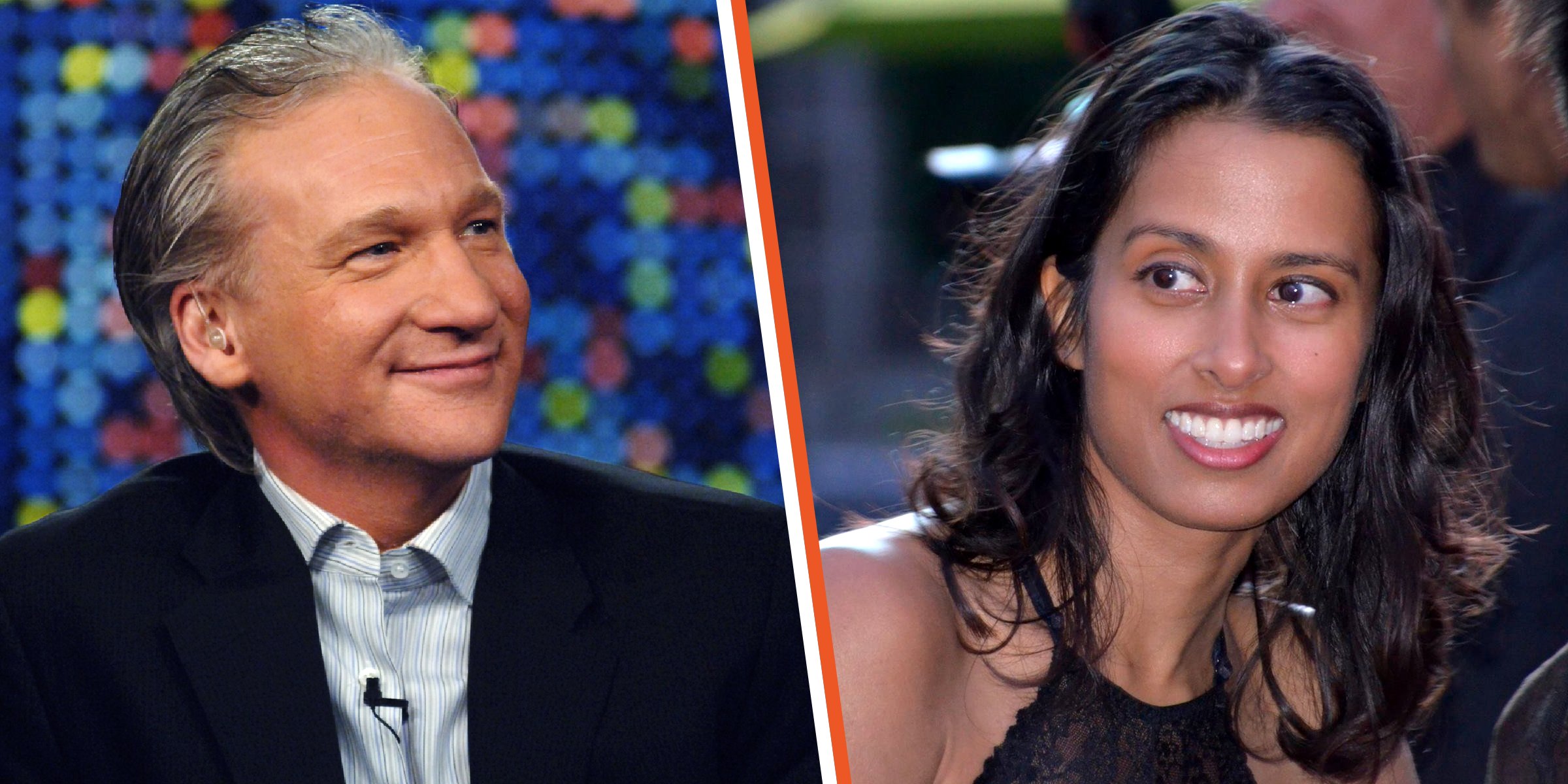 Facebook/anjuliemusicc | Getty Images
Who Is Bill Maher's Girlfriend Now? Dating History of the Famous Comedian

The last time the media confirmed that Bill Maher had a girlfriend, he was dating Anjulie Persaud. However, the comedian and "Real Time" host who said he's not the marrying type has had an extensive dating history.
Bill Maher is a man of many talents. He is an actor, comedian, political commentator, producer, writer, and television host known for his sociopolitical commentary, sarcastic attitude, and political satire.
Born on January 20, 1956, he began his career in the late 1970s as a comedian and an actor. Even though he later got a gig on "The Tonight Show Starring Johnny Carson," he also made guest appearances on countless sitcoms.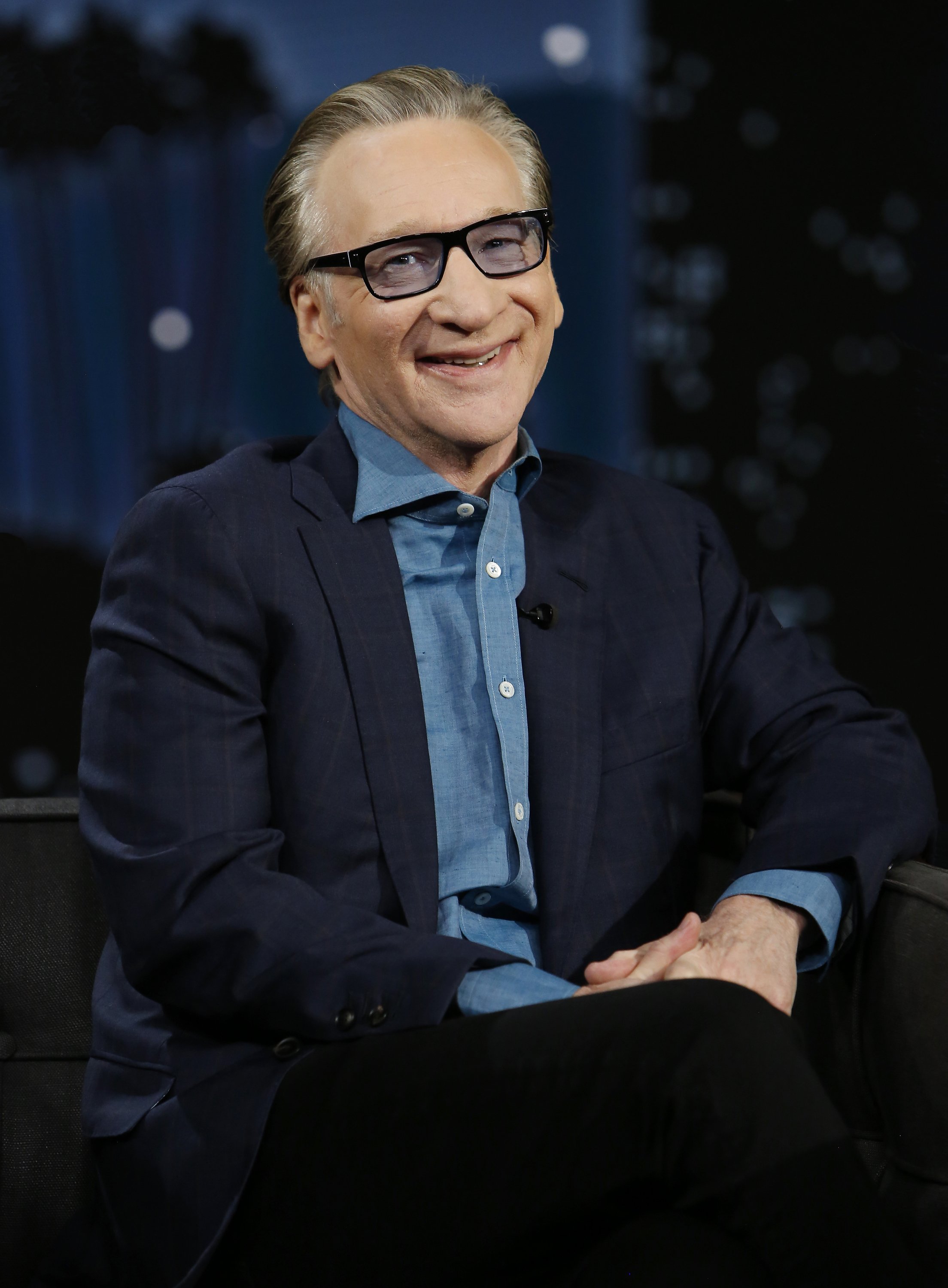 Bill Maher on "Jimmy Kimmel Live!" on April 13, 2022 | Source: Getty Images
He has become one of the industry's most respected and beloved voices. Maher's brutal honesty and keen sense of humor have endeared him to fans.
Even though he is in his mid-60s, the comedian has never been married. However, he has had plenty of girlfriends. Here is everything we know about his current love life and dating history.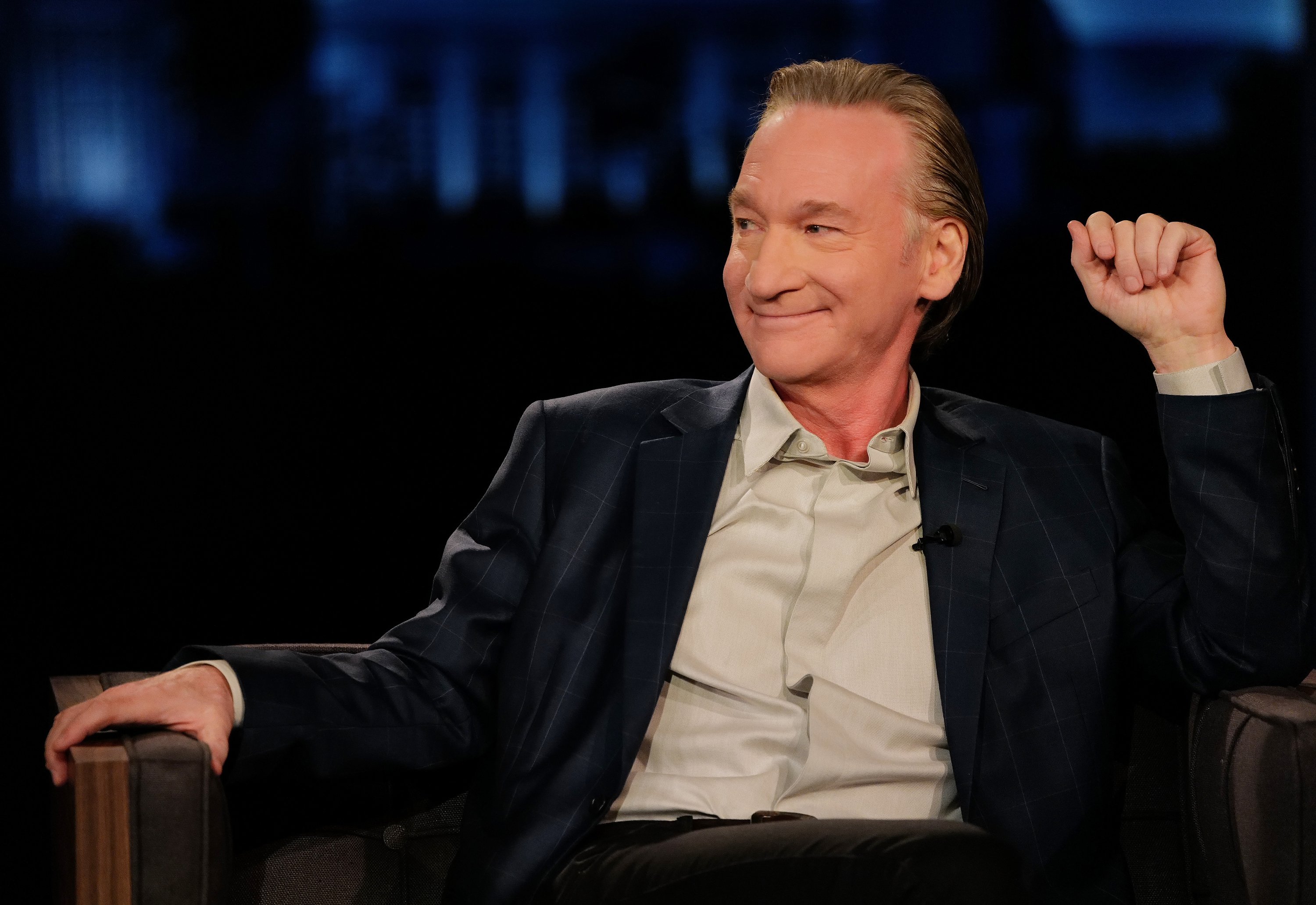 Bill Maher on "Jimmy Kimmel Live!" on October 26, 2020 | Source: Getty Images
WHO IS BILL MAHER'S GIRLFRIEND IN 2022?
The last girl Maher was dating was confirmed to be Anjulie Persaud, popularly known as Anjulie. They started dating in 2014, and there is no information on whether they have broken off their relationship or are still together.
However, the couple has not been seen together in public for a long time. Anjulie is a Canadian-born Indo-Guyanese singer and songwriter.
In 2019, on his show "Real Time with Bill Maher," the comedian hosted SiriusXM host and bestselling author Howard Stern. When they talked about relationships, Stern wanted to know if Maher had a girlfriend, and he said:
"I don't need a girlfriend."
He further added that he did not need a girlfriend in the traditional sense, and his response would depend on Stern's definition of having a "girlfriend."
Stern defined a girlfriend as someone the comedian could hang out with, someone he adored and who made him happy. Maher agreed that he had that in his life, but it was not limited to just one person.
Maher often talks about not understanding the concept of marriage. In April 2022, when he sat down with Canadian actor William Shatner on the "Club Random with Bill Maher," Shatner wanted to know why Maher had never been married.
The comedian revealed that he never married because he believes it is stupid, no one is happy with it, and everyone gets divorced. In addition, he does not live with anyone right now.
Maher further stated that the only continuity he has in his life is going on stage and being funny. He said:
"I've always been married to my career. Any woman would always have to be a mistress to that. I mean, that's just the way it is."
He also said that he was hurt in high school when his first girlfriend dumped him. That moment made him realize he never wanted to put his eggs in a basket of relationship to happiness.
While Maher said he had never lived with any of his girlfriends for more than a year, his most recent girlfriend, Anjulie, is also reluctant to become a wife. She made it clear when she co-wrote and produced the song "No Wifey" in 2019.
In the song, she is confused. She asks why a partner who doesn't want to get married treats her like a wife. She sang:
"You say you don't need no wifey; So why you keep tryna wife me; See I never been the type see; I'm sliding I'm swerving I'm hustlin I'm workin on me."
BILL MAHER'S DATING HISTORY
From authors to models, Maher has been in many relationships. In the late 1980s, he dated Tracy Richman, the American TV personality and book author, for one year.
Richman is a public speaker on dating and relationships and an activist on health issues and spiritual development. In 2010, she published a memoir, "Enter with Caution," where she talked about partying with the most famous people in the world.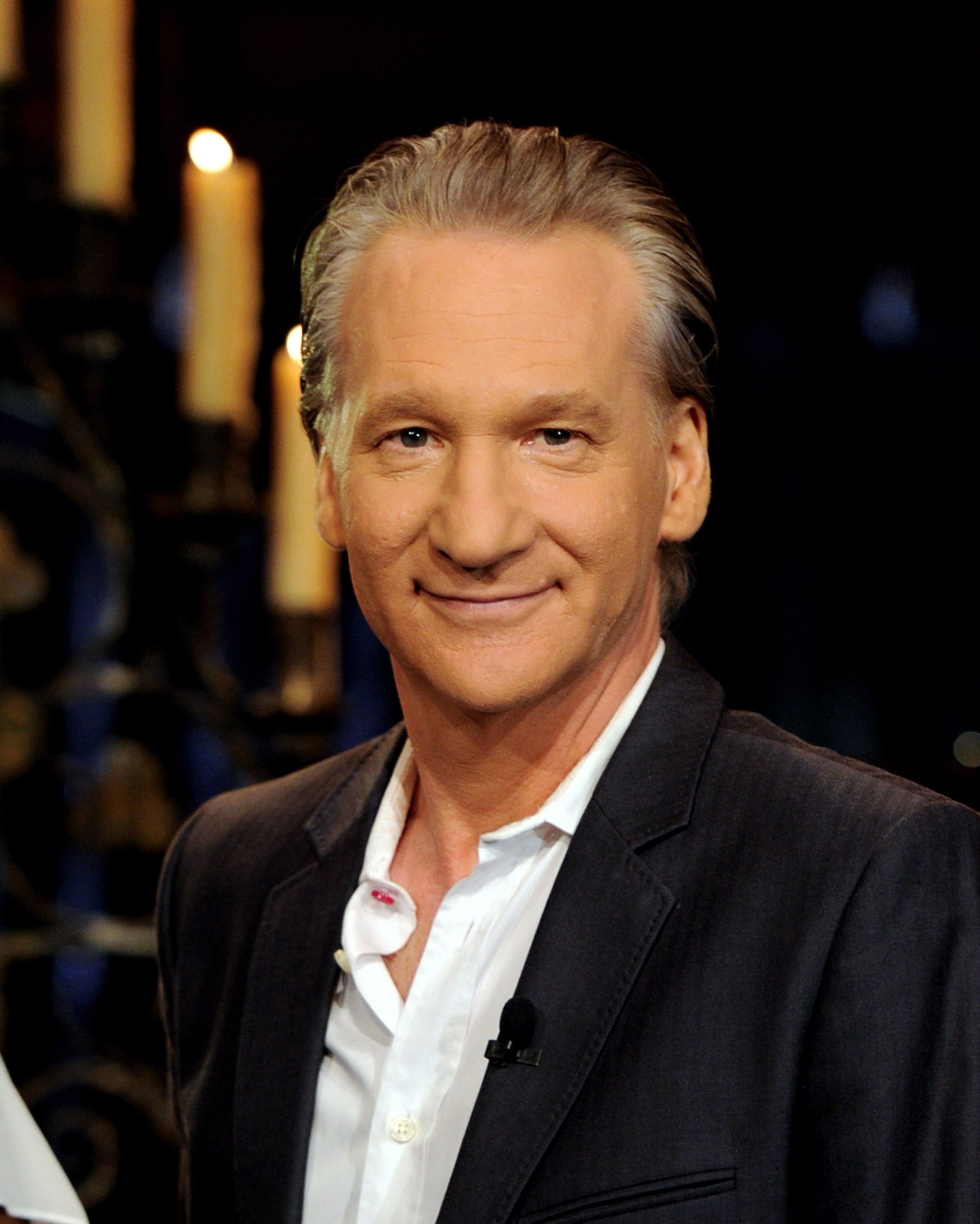 Bill Maher on the set of the "Tonight Show With Jay Leno" on September 9, 2011 | Source: Getty Images
In 1989, Maher reportedly started dating Adrienne Barbeau. The author and actress met the comedian when they both starred in "Cannibal Women in the Avocado Jungle of Death."
Barbeau has also starred in "Maude," "Someone's Watching Me!," "Escape from New York," "Two Evil Eyes," the first Broadway production of "Grease," and in 2006, she became an author of the memoir "There Are Worse Things I Can Do" and a few comedy romance vampire novels.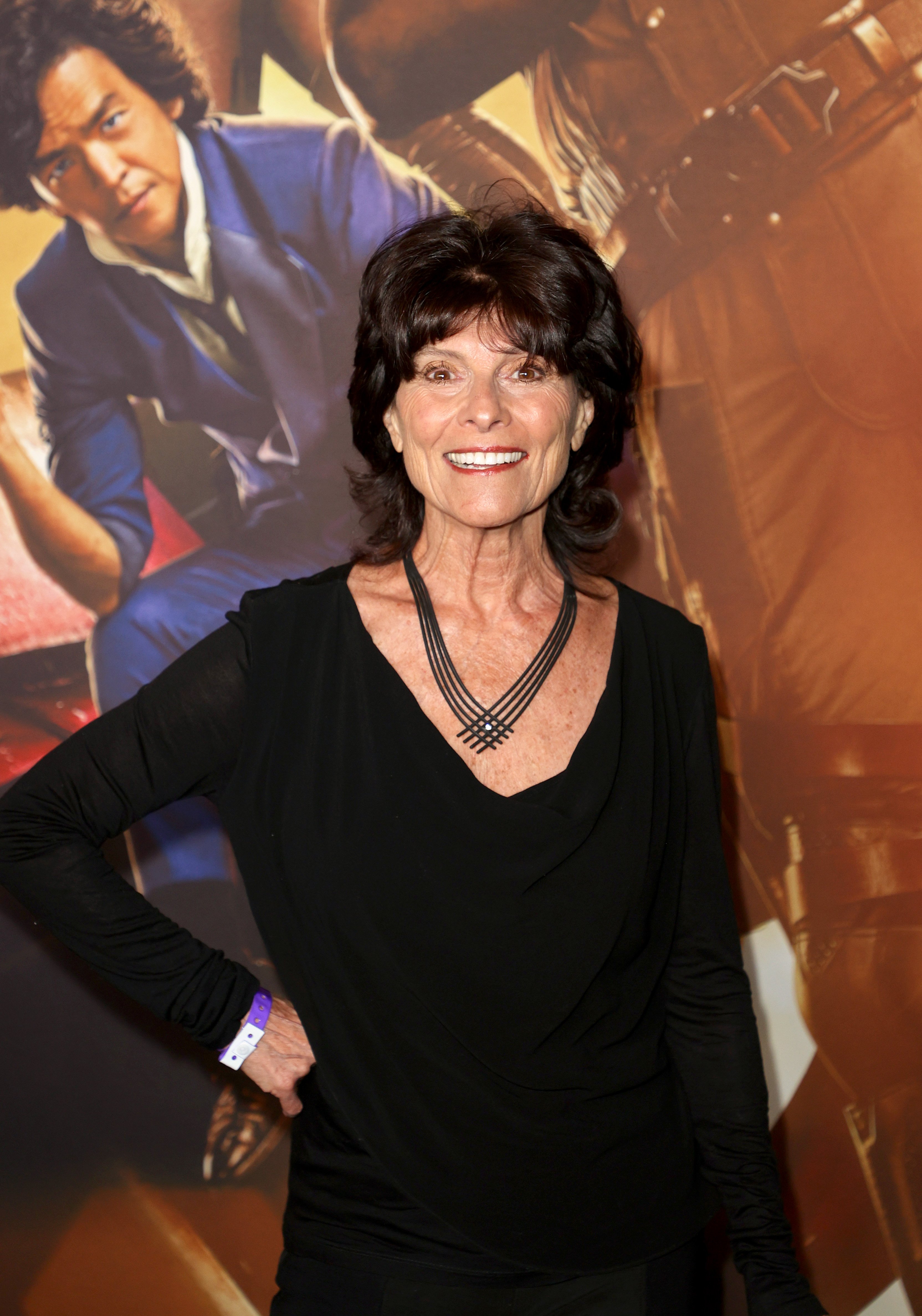 Adrienne Barbeau at the premiere of "Cowboy Bebop" on November 11, 2021 | Source: Getty Images
After his relationship with Barbeau, Maher dated Heather Hunter. She was one of the most popular black adult movie stars and is a writer, painter, singer, and dancer.
The woman of many talents was also in Tupac's "How Do You Want It" music video. She soon became a living African-American pop culture icon, found passion in photography, worked on her life documentary movie, and was an author of a novel.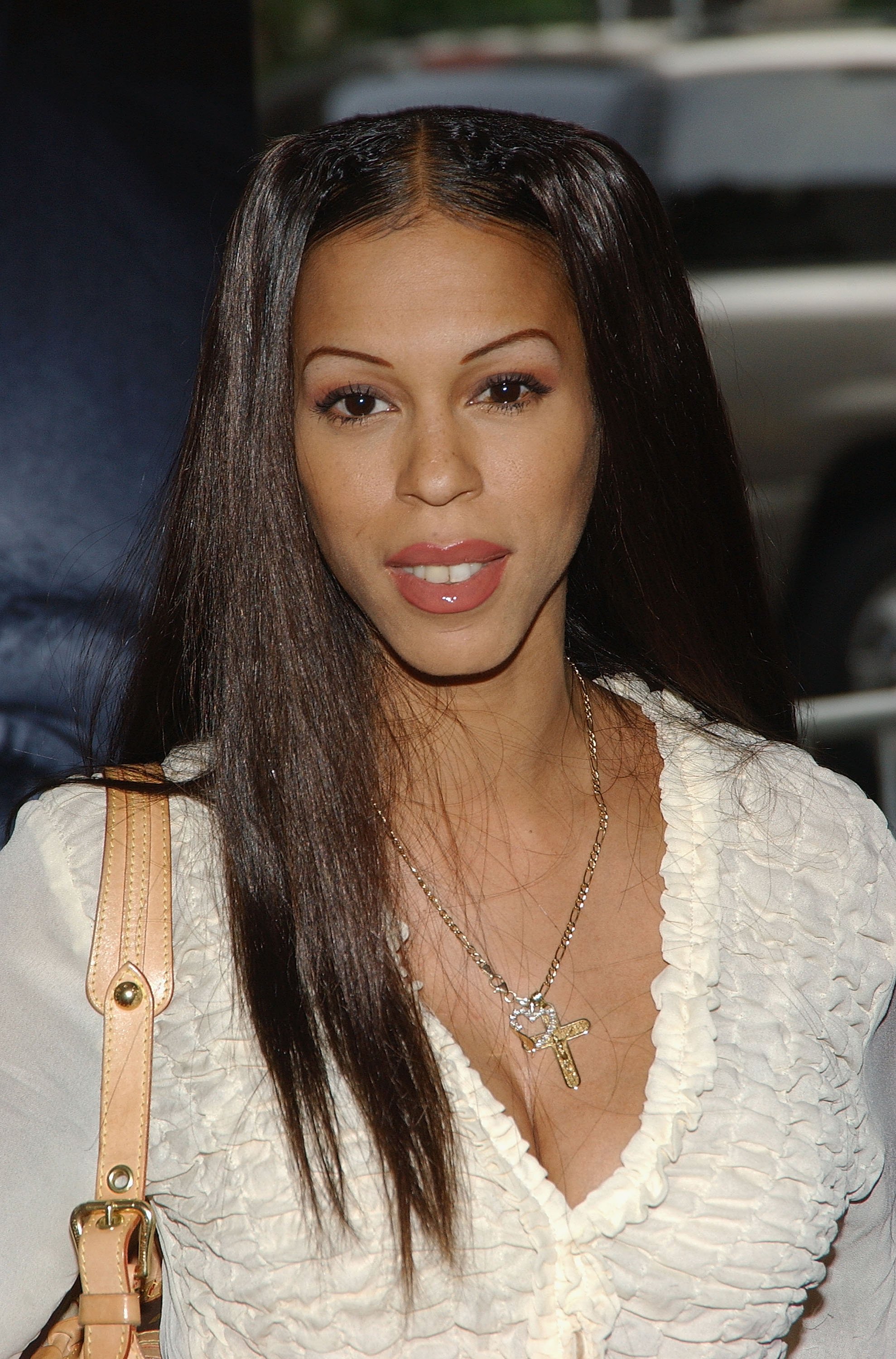 Heather Hunter at the premiere of "Four Brothers" on August 9, 2005 | Source: Getty Images
In 1997, he started another short relationship with American author and businesswoman Arianna Huffington. As their one-year relationship ended, they stayed friends to date.
Huffington founded The Huffington Post and is the founder and CEO of Thrive. With Thrive, the businesswoman aims to change how people work and live by ending burnout.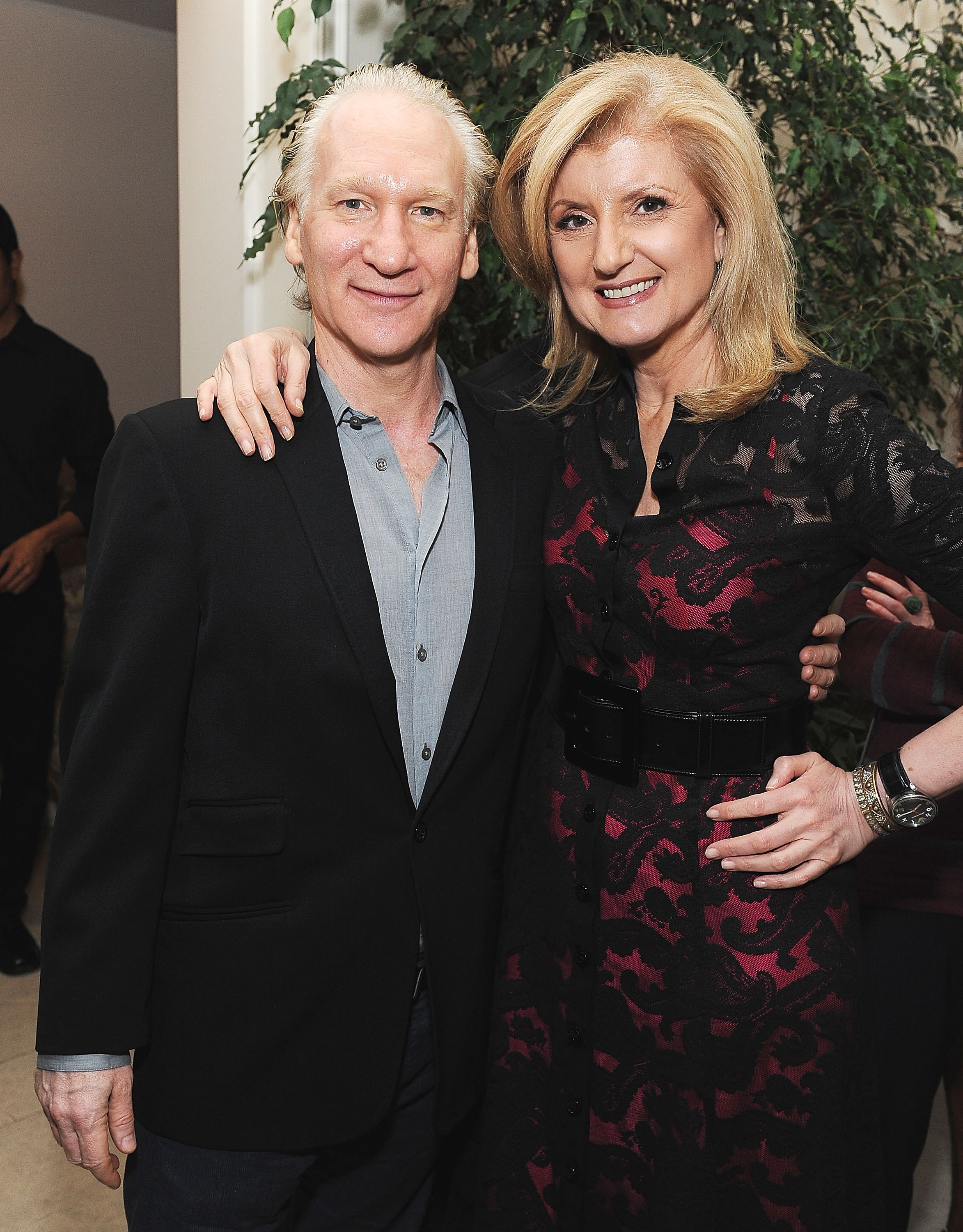 Bill Maher and Arianna Huffington at the "Young Adult" Screening Q&A on November 22, 2011 | Source: Getty Images
That same year, he had a fling with Jamaica-born model Karin Taylor. After their relationship ended, she revealed that the comedian had called it off.
Taylor, who has worked as a lifeguard and a dancer, began modeling at 18 and was Playboy Playmate of the Month in June 1996. In 2000, she became an event planner and interior designer as she stepped away from the entertainment industry.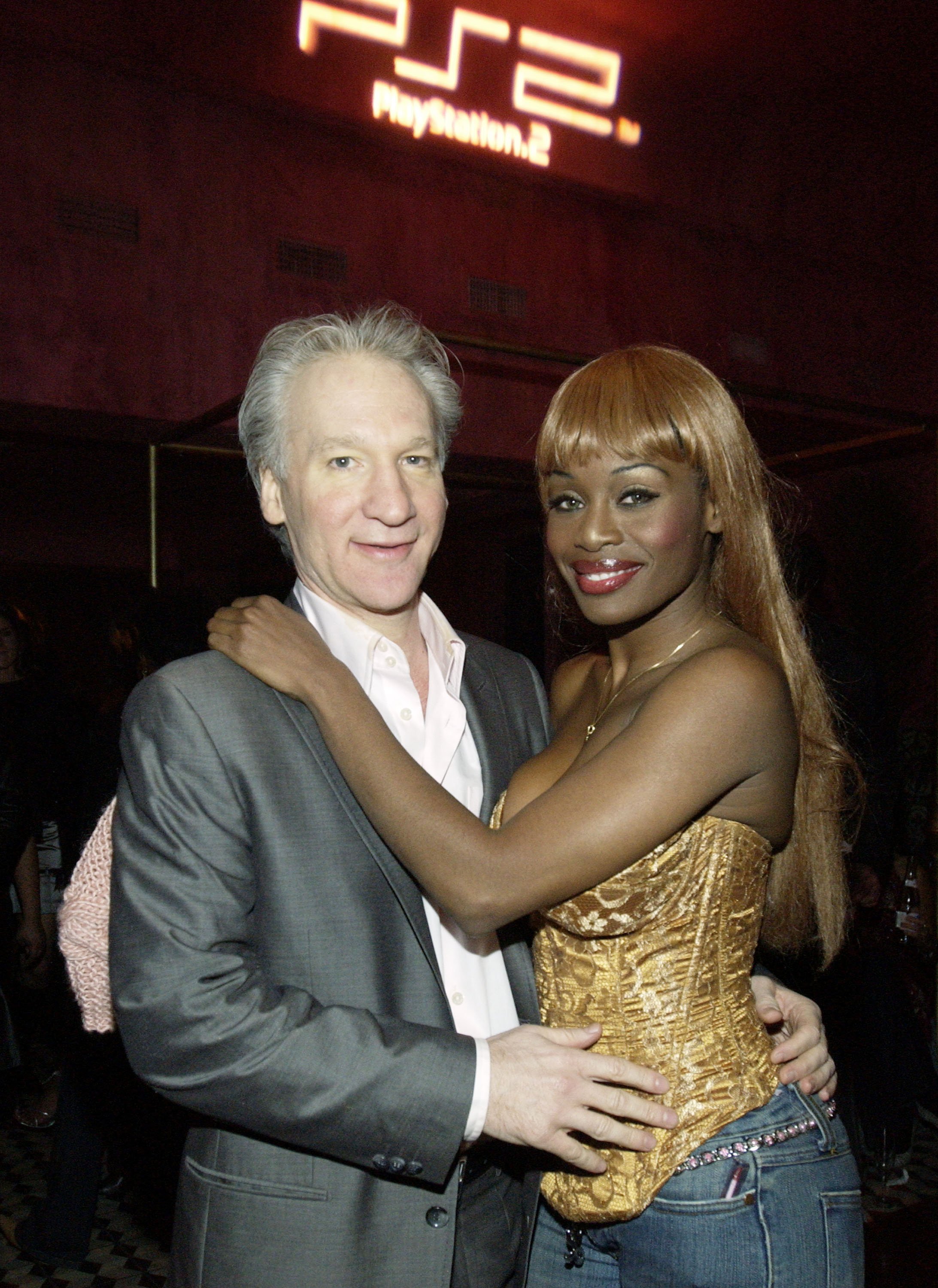 Bill Maher and Coco Johnsen at the PlayStation 2 Pre-Grammy Party on February 6, 2004 | Source: Getty Images
In 2003, he started dating former flight attendant, actress, and model, Coco Johnsen. They were together for a year and a half before breaking up in 2004.
After their breakup, Johnsen accused Maher of using the n-word during their relationship. She also claimed that he was verbally abusive and sued him for $9 million for not fulfilling his alleged promise to marry her.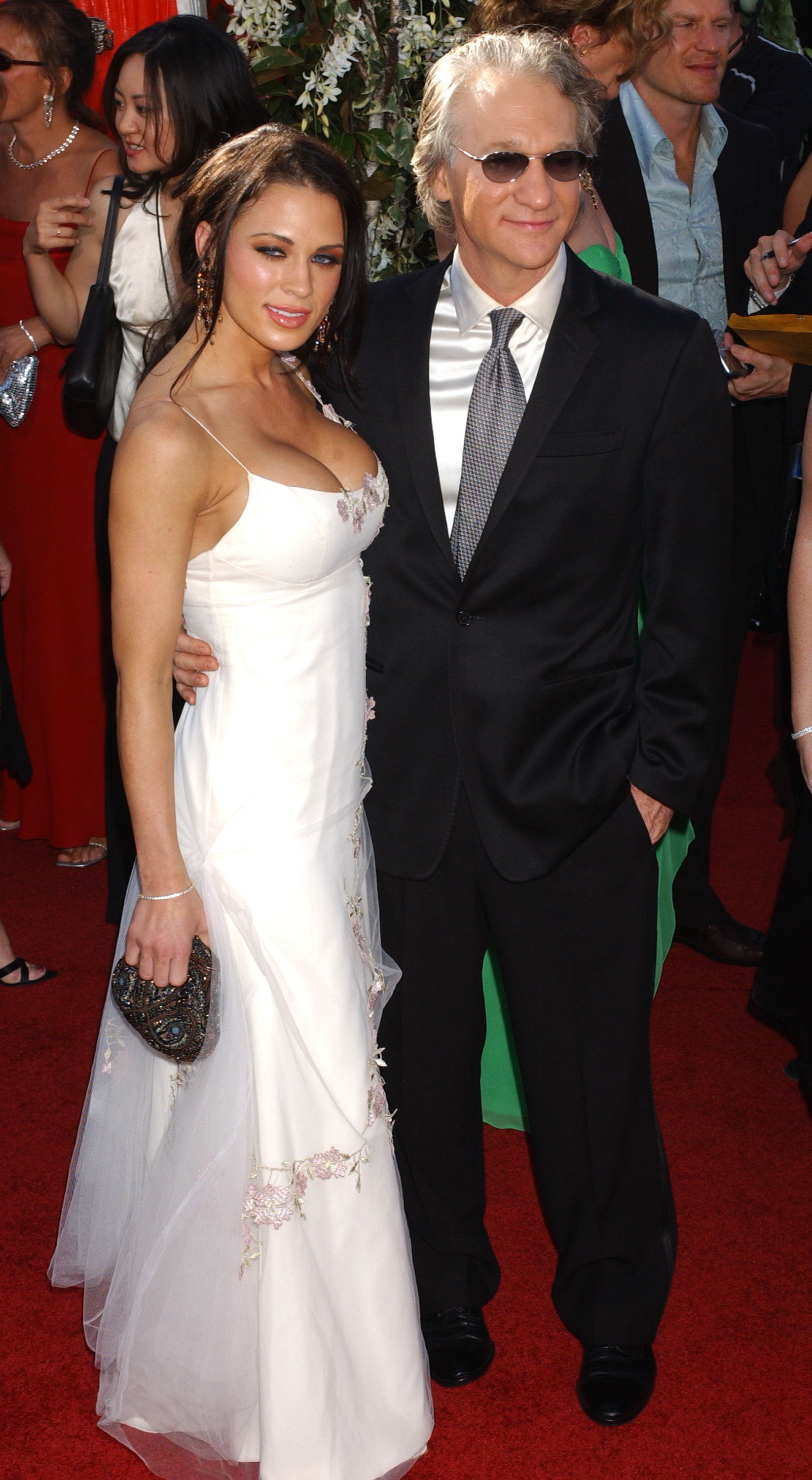 Bill Maher and Rochelle Loewen at the 56th Annual Primetime Emmy Awards on September 19, 2004 | Source: Getty Images
With the end of his relationship with Johnsen, he had a fling with Rochelle Loewen in 2004. They were often seen together and attended red carpet events, including award nights and movie premieres.
Loewen is a Canadian broadcaster, actress, WWE Diva, and former model. She starred in the 1993 "WWE Raw," and in the 2000s, she starred in "White Coats" and "Hotel Erotica Cabo."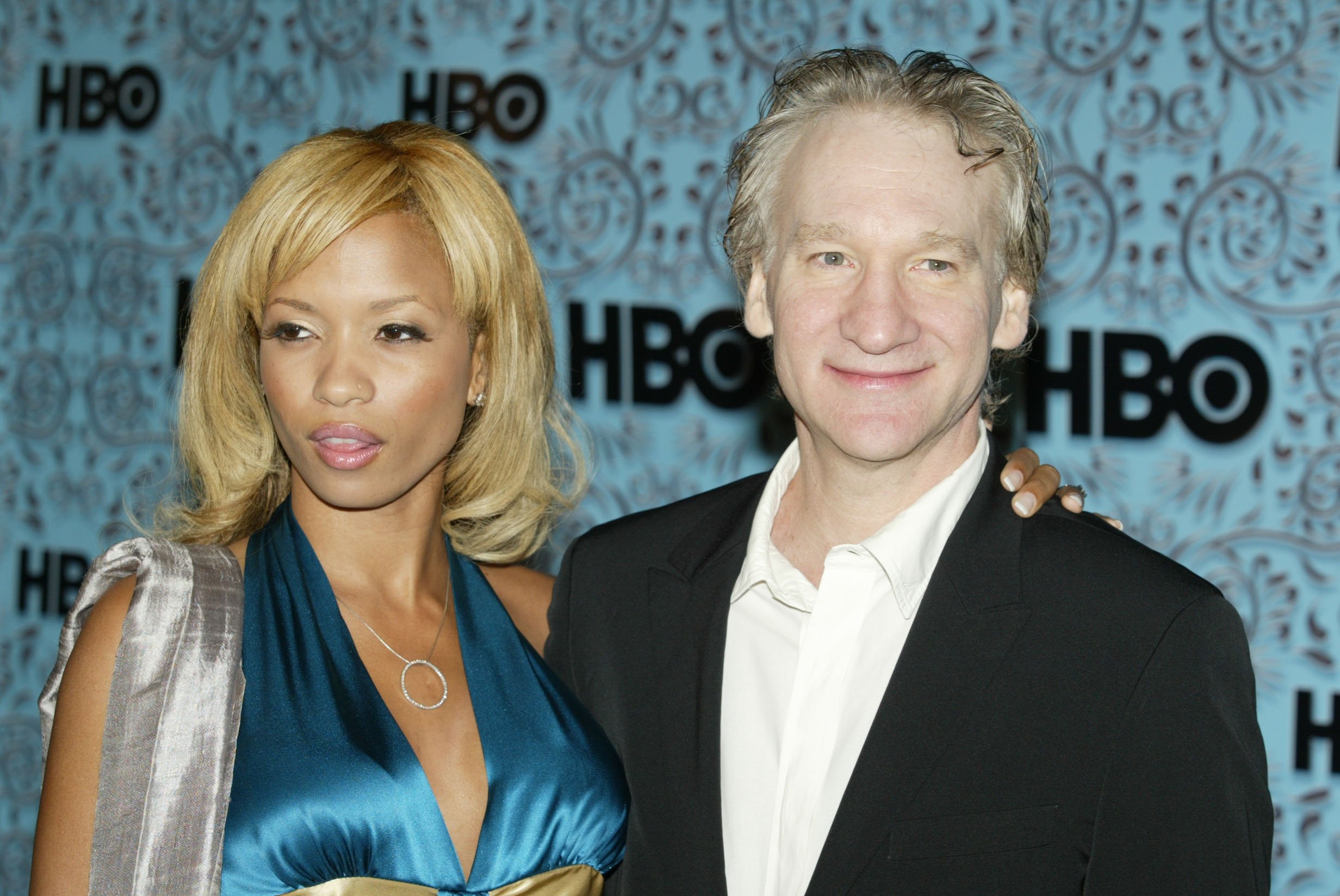 Karrine Steffans and Bill Maher at the 57th Annual Emmy Awards on September 18, 2005 | Source: Getty Images
In 2005, he started dating New York Times best-selling author and magazine contributor Karrine Steffans, but they broke up in 2006. In 2014, they met again for a dinner date.
In 2009, the comedian and Cara Santa Maria, award-winning journalist, TV personality, author, podcaster, and science communicator, started a relationship that lasted two years.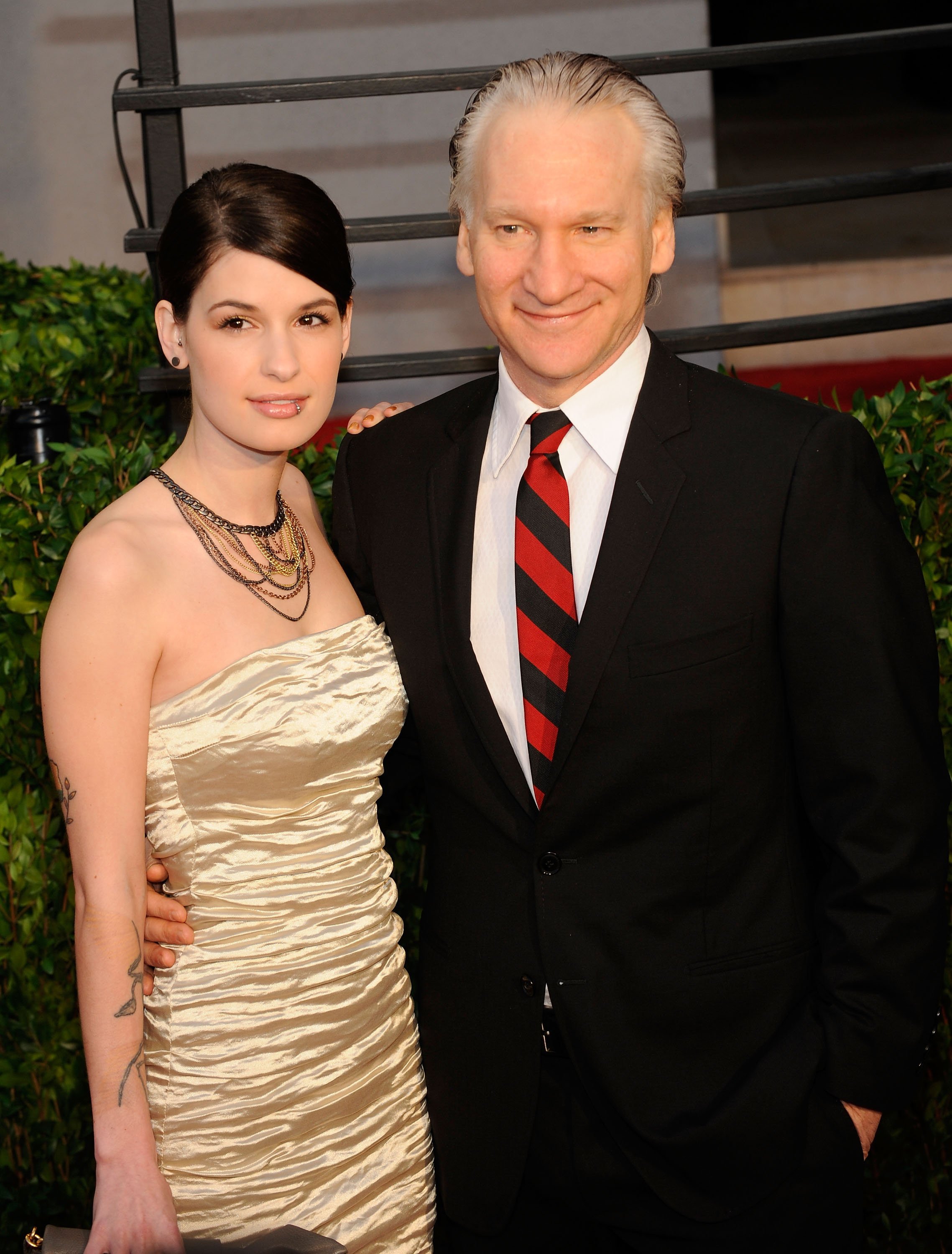 Bill Maher and Cara Santa Maria at the 2010 Vanity Fair Oscar Party on March 7, 2010 | Source: Getty Images
After their breakup, Maher said it was difficult because she was terrific. He wished her the best and hoped she remained committed to her career.
If Bill Maher and Anjulie are still together, their relationship would be his longest relationship. It's worth keeping an eye on the news; perhaps the comedian might change his mind about marriage.
Please fill in your e-mail so we can share with you our top stories!