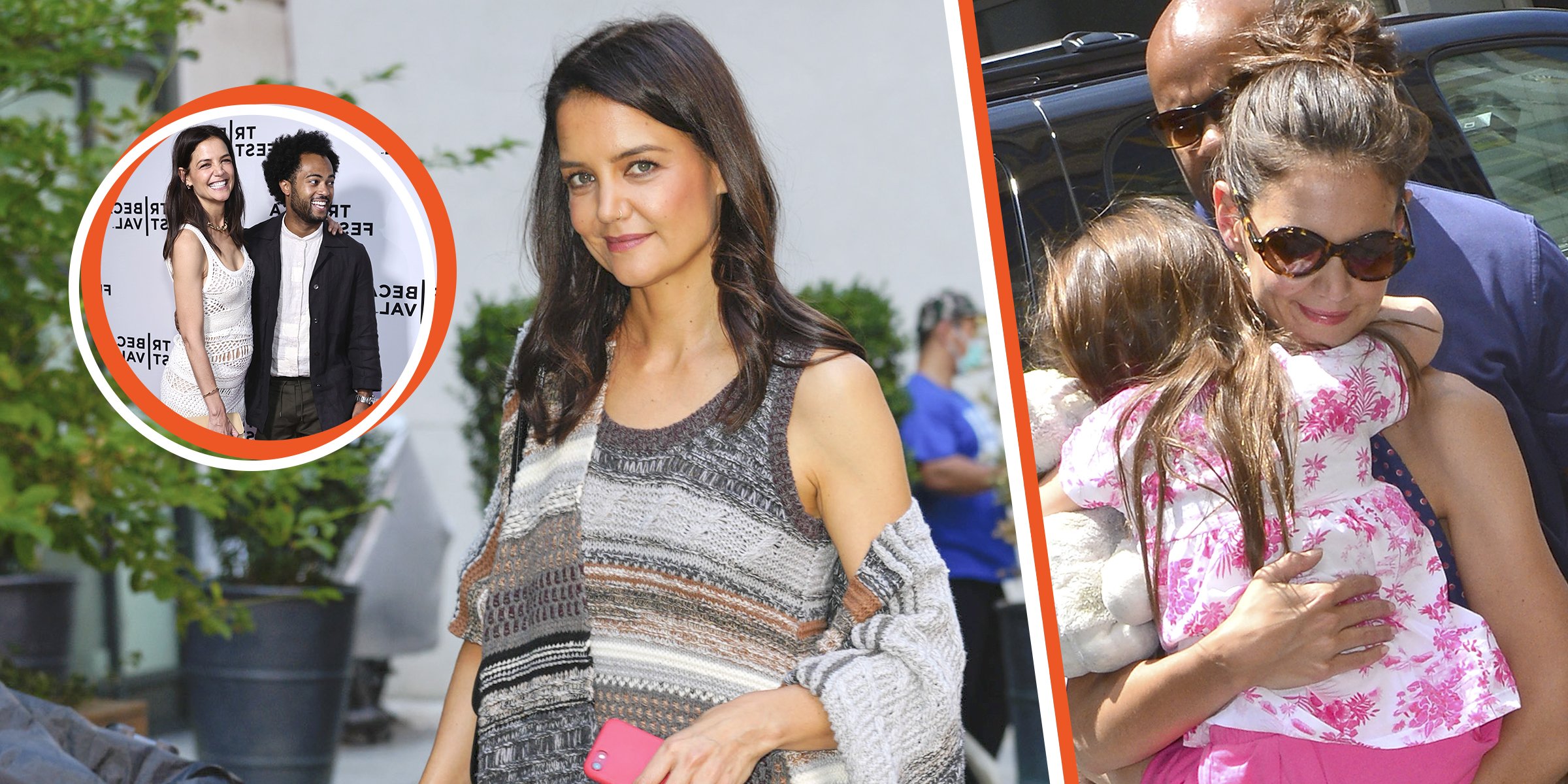 Getty Images
Katie Holmes Sparked Pregnancy Rumors at 43 — Her Only Child Gave New Lover 'Stamp of Approval,' Source Said

TV star Katie Holmes has two closest people in her life, and she already introduced her new man to them, and they approved him. Holmes' recent debut with her new lover was fulfilled with her laugh and love between the couple. Soon after, pregnancy rumors surfaced; she is 43 years old.
Following the divorce from her only husband, actor Tom Cruise (with whom she has a daughter), Katie Holmes dated 11-year older Jamie Foxx for six years.
The former couple's relationship seemed to be going strong, but unfortunately, they broke up after the actor was spotted with another woman.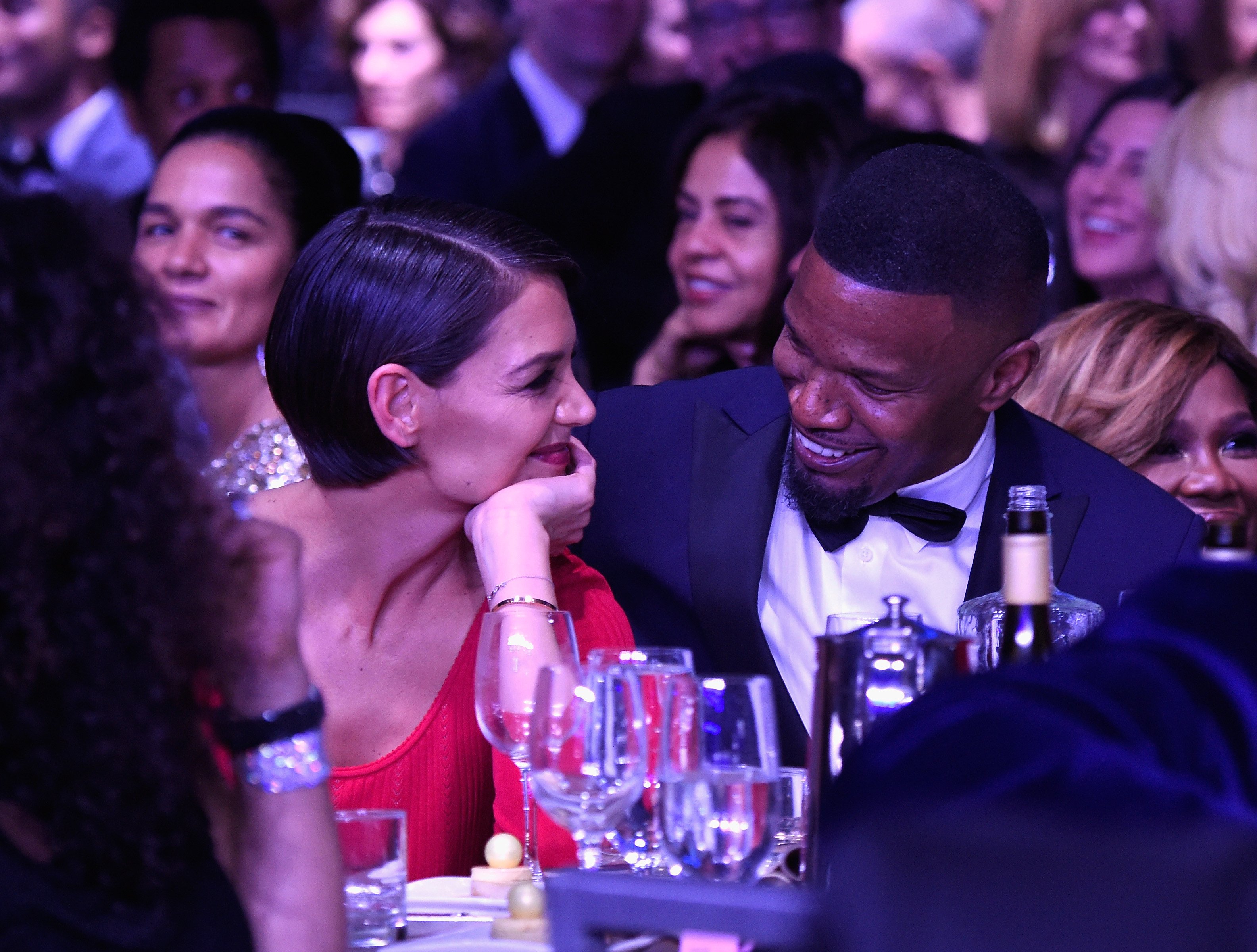 Actress Katie Holmes and actor Jamie Foxx attend the Clive Davis and Recording Academy Pre-Grammy Gala on January 27, 2018 in New York City. | Source: Getty Images
Page Six reported in August 2019 that after photos emerged showing Foxx partying in Los Angeles with singer Sela Vave while holding hands, the media alleged that he was cheating on Holmes.
Interestingly, the pair had already split a few months before, unbeknown to the public. An insider at La Esquina overheard the "Dawson's Creek" star revealing to a friend at the restaurant that whatever the Academy Award winner got up to had nothing to do with her:
"What Jamie does is his business – we haven't been together for months."
Another close pal confirmed the news, revealing the duo went their separate ways in late May 2019, only weeks after they made their first red-carpet appearance at the Met Gala.
Foxx and Holmes started dating in 2013, about a year after she filed for divorce from the action movie star Cruise.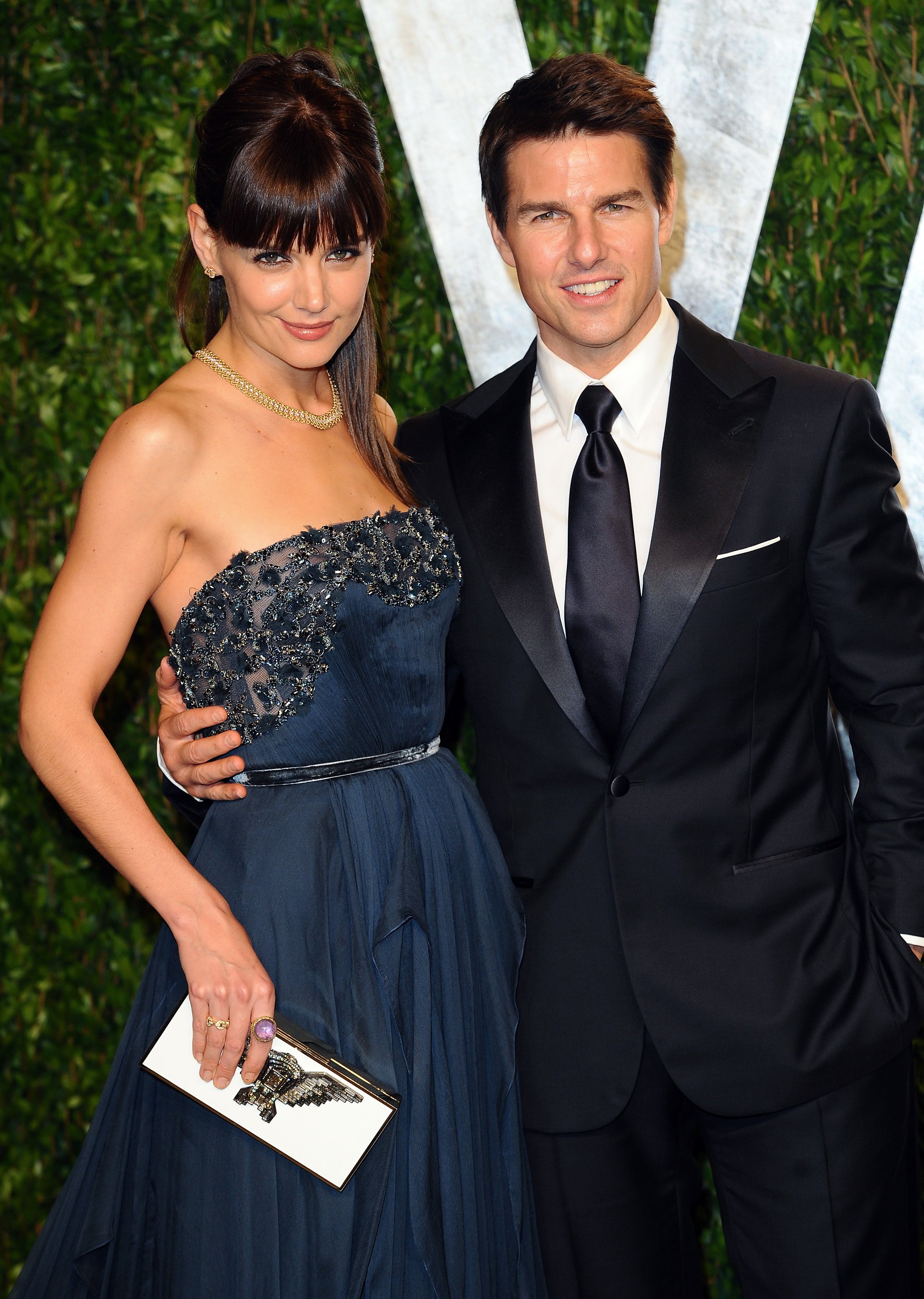 Katie Holmes and actor Tom Cruise arriving at the Vanity Fair Oscar Party 2012 at the Sunset Tower Hotel on February 26, 2012 in West Hollywood, California. | Source: Getty Images
They tried to keep their romance low-key for a while, and the "Django Unchained" star even denied that they were dating at the time, saying it was "hilarious." Foxx explained that he and Holmes were merely pictured dancing together with other people:
"[The rumors] are one hundred percent not true. In fact, it's quite hilarious because we danced at a charity event along with a lot of other people."
However, the two kept fueling the dating speculations in the following years as they were photographed while on sightings in Miami, LA, and New York City.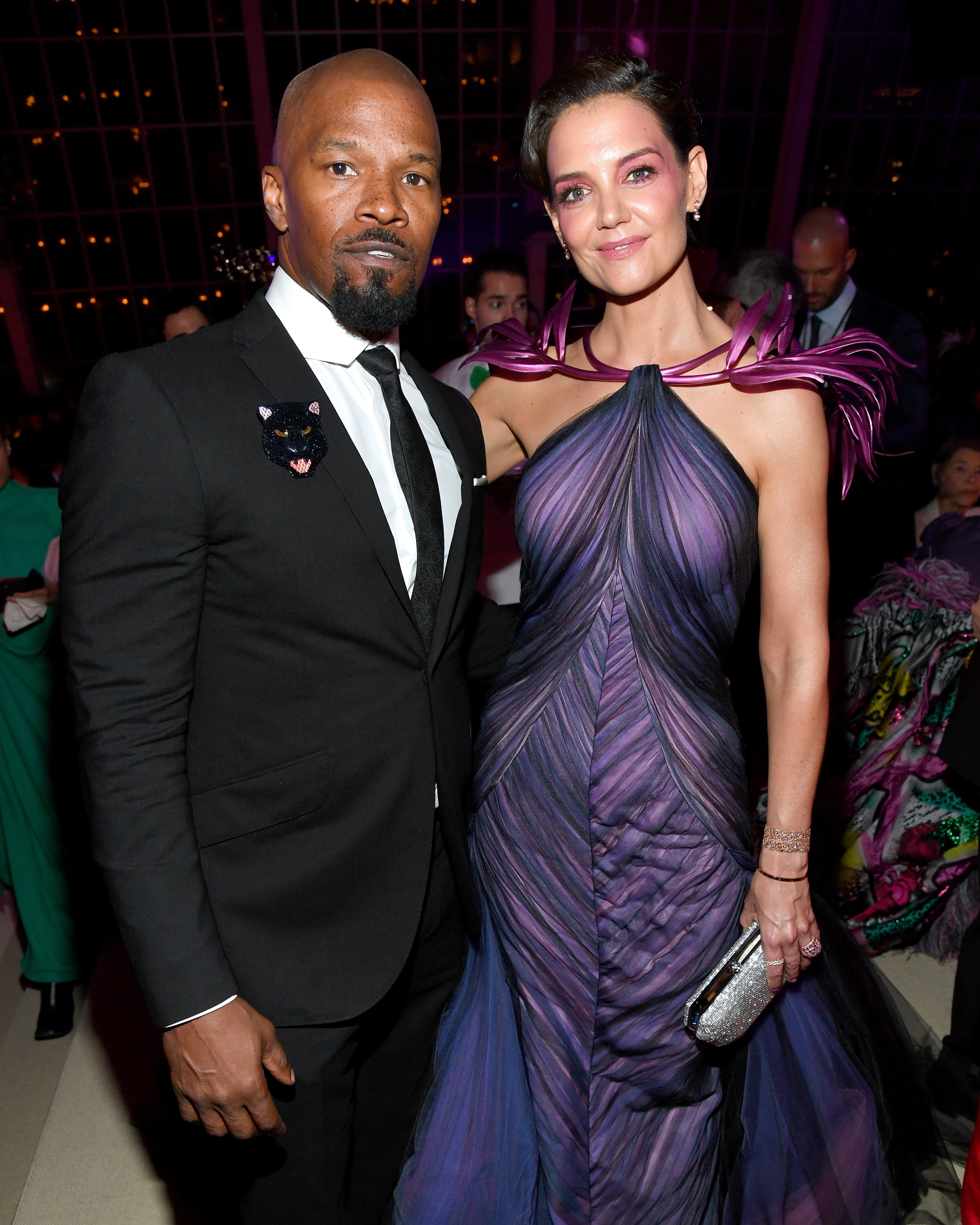 Jamie Foxx and Katie Holmes attending The 2019 Met Gala Celebrating Camp: Notes on Fashion at Metropolitan Museum of Art on May 6, 2019 in New York City. | Source: Getty Images
After Holmes and Foxx went their separate ways, the mother of one focused on her daughter and work. She later briefly dated Emilion Vitolo Jr. in September 2020, a year after she and the singer split.
The Ohio native and Vitolo were spotted getting dinner in New York City and were photographed packing up on the PDA days later. Still, eight months later, the duo broke up, and a source told Us Weekly that although the pair had a blast together, it was not meant to be:
"Katie and Emilio enjoyed their time together – it simply didn't work out. She's focusing on being a mom and her upcoming projects."
HOLMES' NEW BOYFRIEND CONSTANTLY MAKES HER LAUGH
In 2022, a new man arrived in Holmes' life. April reported in April 2022 that "The Gift" star was publicly seen holding hands with musician Bobby Wooten III in NYC.
The lovebirds smiled like teenagers in love as they strolled in the streets hand-in-hand, dressed casually for the outing. Holmes's mother, Kathy, was spotted with the couple at some point and was pictured embracing Wooten.
He is a bass guitar player and appeared in "American Utopia" on Broadway. Wooten currently plays for bass "Moulin Rouge! The Musical." Notably, Wooten is a decade younger than the MTV Movie Award winner, and he already has Kathy's approval.
It appears he has already been introduced to Holmes' mother, whose opinion matters the most to her daughter, with whom she has a close relationship. In 2016, Holmes revealed that she looked up to her mom as a role model for how she wanted to raise her only child:
"She's just so kind and has such a pure heart; she leads with those two qualities, so I try to do the same. She's so kind and very generous, so I try my best to embody that and pass that on to my daughter."
Nonetheless, Holmes and Wooten made another public appearance in NYC in May 2022, where they went on casual bike rides and a lunch date. The couple was seen kissing.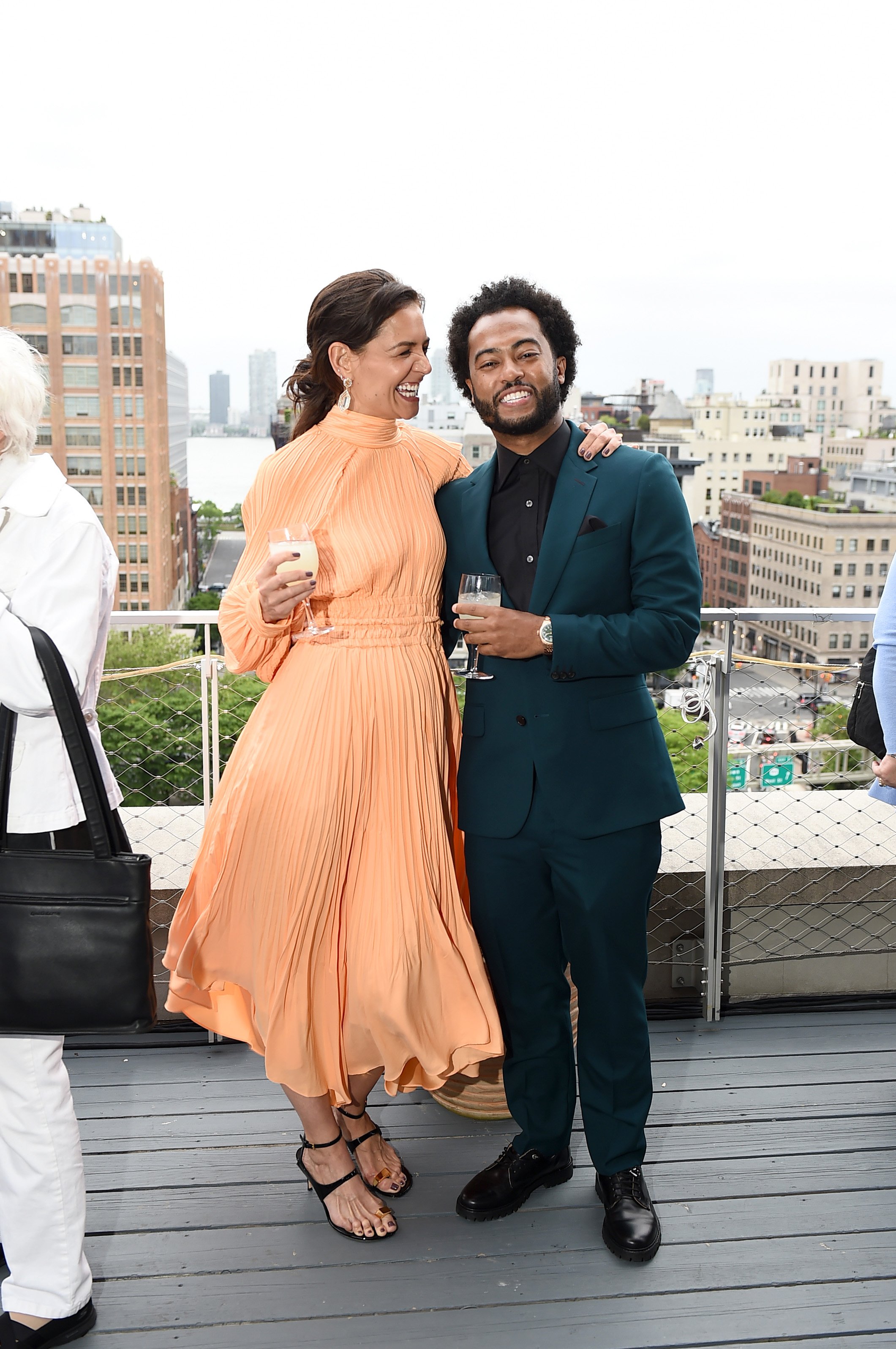 Katie Holmes and Bobby Wooten III attend The Silver Ball: The Moth's 25th Anniversary Gala at Spring Studios on May 26, 2022 in New York City. | Source: Getty Images
The same month they were seen in public together, Holmes and Wooten made their official red carpet debut attending Moth Ball's 25th Anniversary Gala at Spring Studios in NYC.
Holmes donned a bright-orange ruffled dress and completed her look with a pair of black strappy heels and a small matching handbag. Meanwhile, Wooten wore a dark green suit and paired it with a black shirt for the occasion.
SURI APPROVED MOM'S BOYFRIEND
For Holmes, as she is a doting and responsible mom, her daughter Suri's opinion is crucial as her mother's. In June 2022, an insider revealed to Entertainment Online that Suri gave her mother's lover her stamp of approval, and they get along well:
"Suri has always been Katie's number one priority. She has the utmost respect for her daughter and is conscientious about who she introduces her to."
According to the source, Holmes ensured to tell her daughter about her new love before the tabloids broke the news.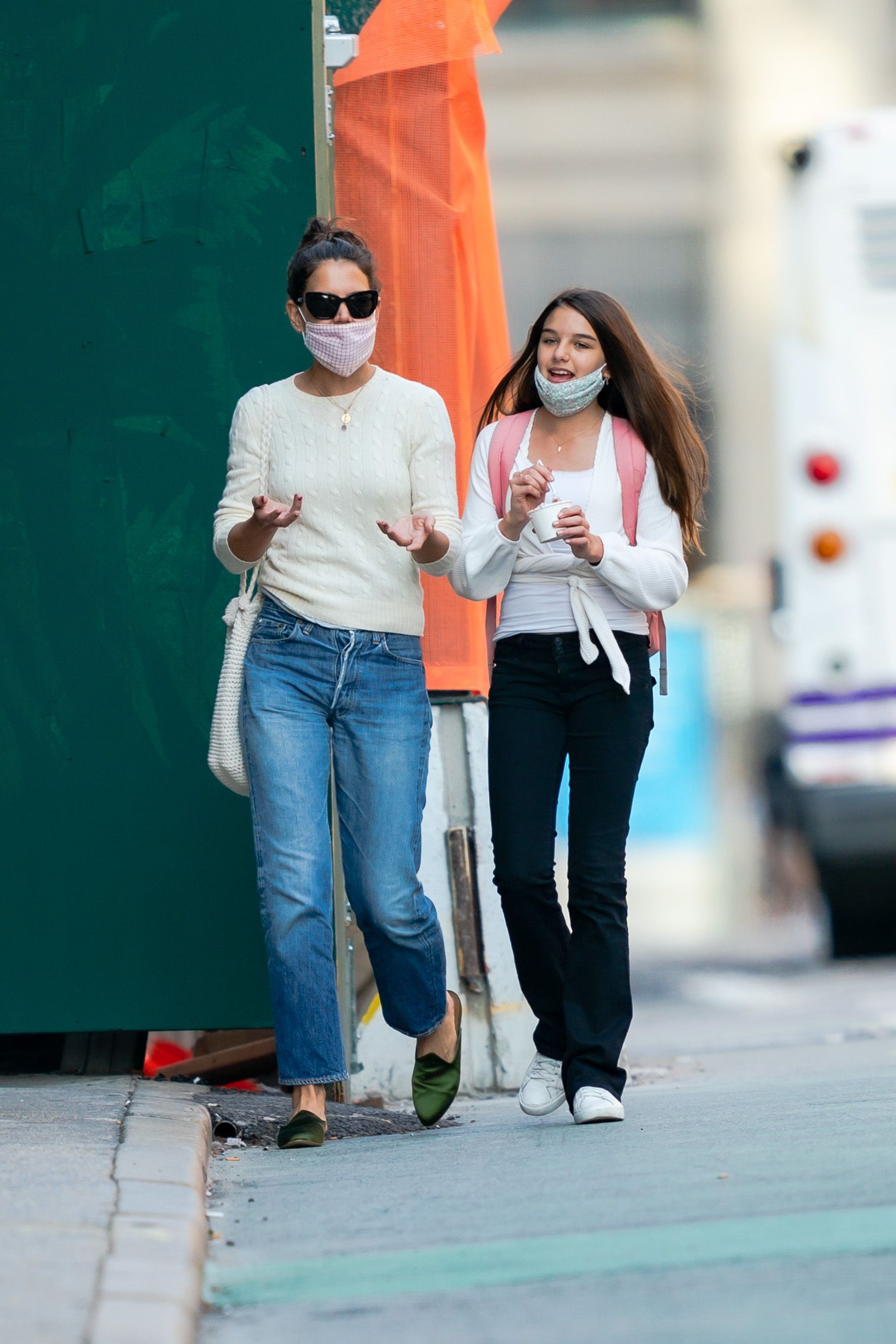 Katie Holmes and her daughter Suri Cruise spotted on September 8, 2020 in New York City. | Source: Getty Images
Meanwhile, another insider told People that Wooten, a Chicago native, was "getting to know" her loved ones and that he makes Holmes happy:
"He is getting to know her family. Katie is having a great time with Bobby. He is very kind and happy. He makes her laugh."
In June 2022, the couple attended Wooten's close friend's wedding in Montauk, New York, where he served as the best man. An eyewitness revealed to Us Weekly that Holmes spent time with her boyfriend's family, who warmed up to her.
Katie Holmes and Bobby Wooten III seen on May 26, 2022 in New York, New York. | Source: Getty Images
The two packed up on the PDA during the reception and seemed unbothered by who was watching. The insider added they appeared madly in love:
"Whenever they would go without seeing each other, they would kiss and be very happy to be together again. Katie and Bobby were very affectionate with each other at all times; they looked very in love and didn't care who saw."
HOLMES SPARKED PREGNANCY RUMORS
The same month Holmes allegedly introduced Wooten to her daughter, the couple made their second official debut on the red carpet for the premiere of her movie, "Alone Together," at the Tribeca Film Festival in NYC.
Holmes wore a long white dress while Wooten donned olive-green pants paired with a white shirt and black jacket. One eyebrow-raising thing from the event was Holmes's apparent belly bump.
Her outfit visibly showed her growing stomach, which sparked pregnancy rumors. After the event, the "First Daughter" star stepped out wearing a loose floral dress and a white blazer paired with blue pump shoes.
Since the speculation made rounds, Holmes has not commented on whether or not she is expecting. Either way, she looks happy with her new man and struggles to stop laughing when with him during their walks in August 2022 at the park in NYC.
The pair were pictured holding hands with their faces lit up. They appeared in deep conversation during their outing, and both parties giggled.
Please fill in your e-mail so we can share with you our top stories!