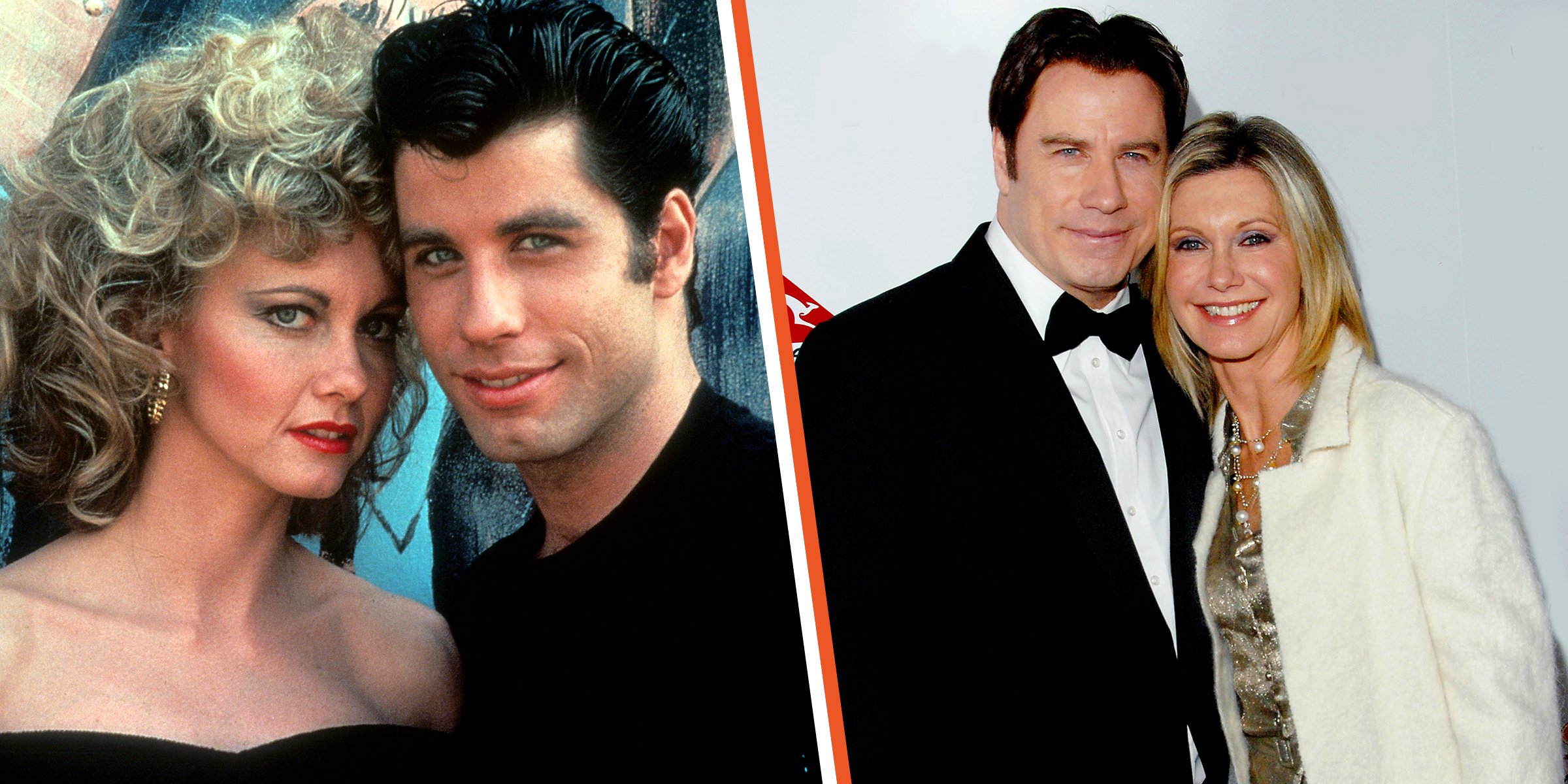 Getty Images
Olivia Newton-John Almost Turned Down 'Grease' Role until She Met John Travolta – Inside Their Friendship

Olivia Newton-John was already a successful musician when she was approached to star in the musical "Grease." The musician was not interested, and it seemed nothing would change her mind until she met blue-eyed John Travolta.
The news of Olivia Newton-John's death on August 8, at 73, after decades of battling breast cancer, was heartbreaking.
The iconic actress and singer, famously known for her career-making performance in the movie "Grease," was a dedicated and passionate advocate for researching breast cancer before she died.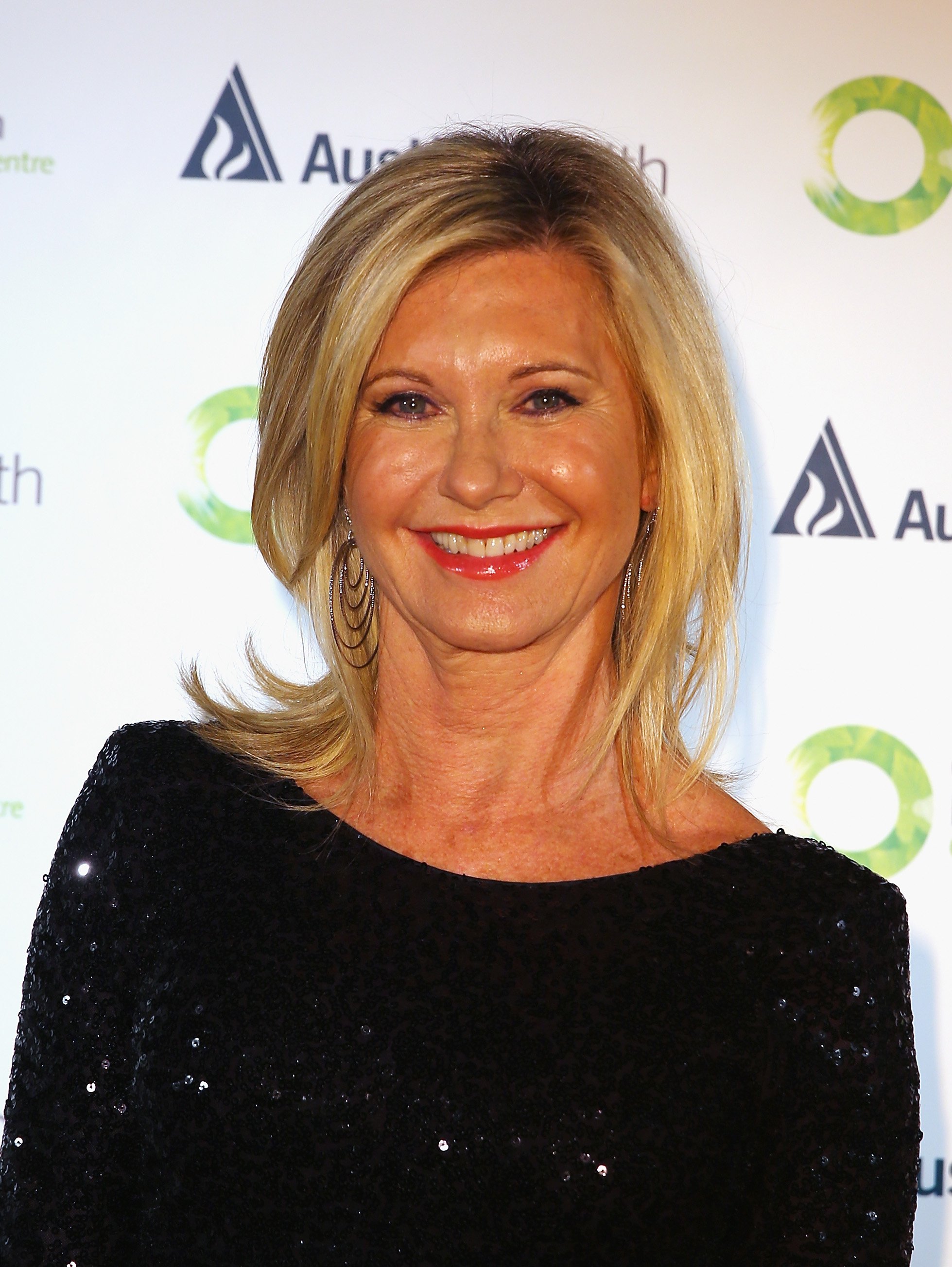 Olivia Newton-John arrives at the inaugural ONJ Gala to raise funds for the Olivia Newton-John Cancer & Wellness Centre at the Regent Plaza Ballroom on September 20, 2013, in Melbourne, Australia. | Source: Getty Images
Over the years, the four-time Grammy Award winner kept her fans in the loop about her health struggles by posting updates on social media. Her husband, John Easterling, made the news of her death public in a post on social media.
He commended the late singer for being a figure of triumph and hope for over 30 years, sharing her struggles with breast cancer.
Easterling also noted that her healing inspiration and experience with herbal medicine would continue with her organization, the Olivia Newton-John Foundation Fund.
After the announcement of her demise, tributes poured in for the late actress, most notably from her "Grease" castmates. Actress Stockard Channing, who played Pink Lady Betty Rizzo, noted that Olivia was the loveliest person she had ever met.
She praised the late actress for her buoyancy, warmth, and grace, which are what come to mind when Channing thinks of her. Also, at the forefront of those paying tributes was actor John Travolta, who played Danny Zuko opposite her in the 1978 musical film. In an emotional tribute posted on his Instagram, Travolta shared a throwback picture of her and wrote:
"My dear Olivia, you made our lives so much better. Your impact was incredible. I love you so much. We will see you down the road, and all be together again. Yours from the moment I saw you and forever! Your Danny, your John!"
OLIVIA NEWTON-JOHN AND TRAVOLTA'S RELATIONSHIP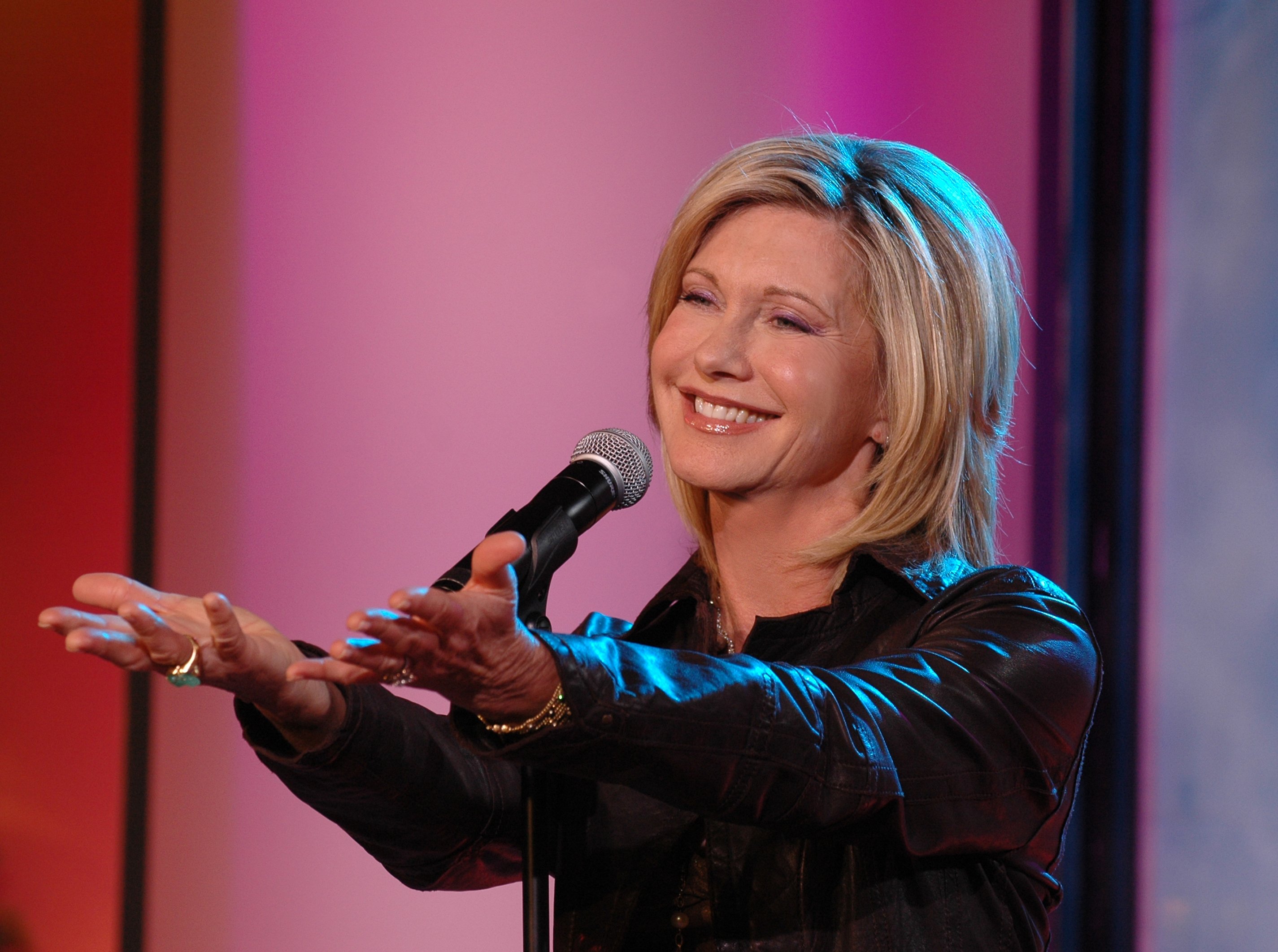 Olivia Newton-John performs a song from her Christmas CD on "Good Morning America." | Source: Getty Images
Olivia Newton-John captured the hearts of millions when she starred as gawk high school kid Sandy in the 1978 musical "Grease." However, in her autobiography, the actress revealed she almost did not take the role that propelled her to worldwide fame.
Back when the production team was putting the cast of "Grease" together, Olivia, 28 years old at the time, was already a prominent recording artist. Her song "I Honestly Love You" reached the number one spot on the US music charts.
However, when she met producer Alan Carr at a dinner party, he suggested she would be the perfect person to portray Sandy, opposite Travolta, who was just 23 years old.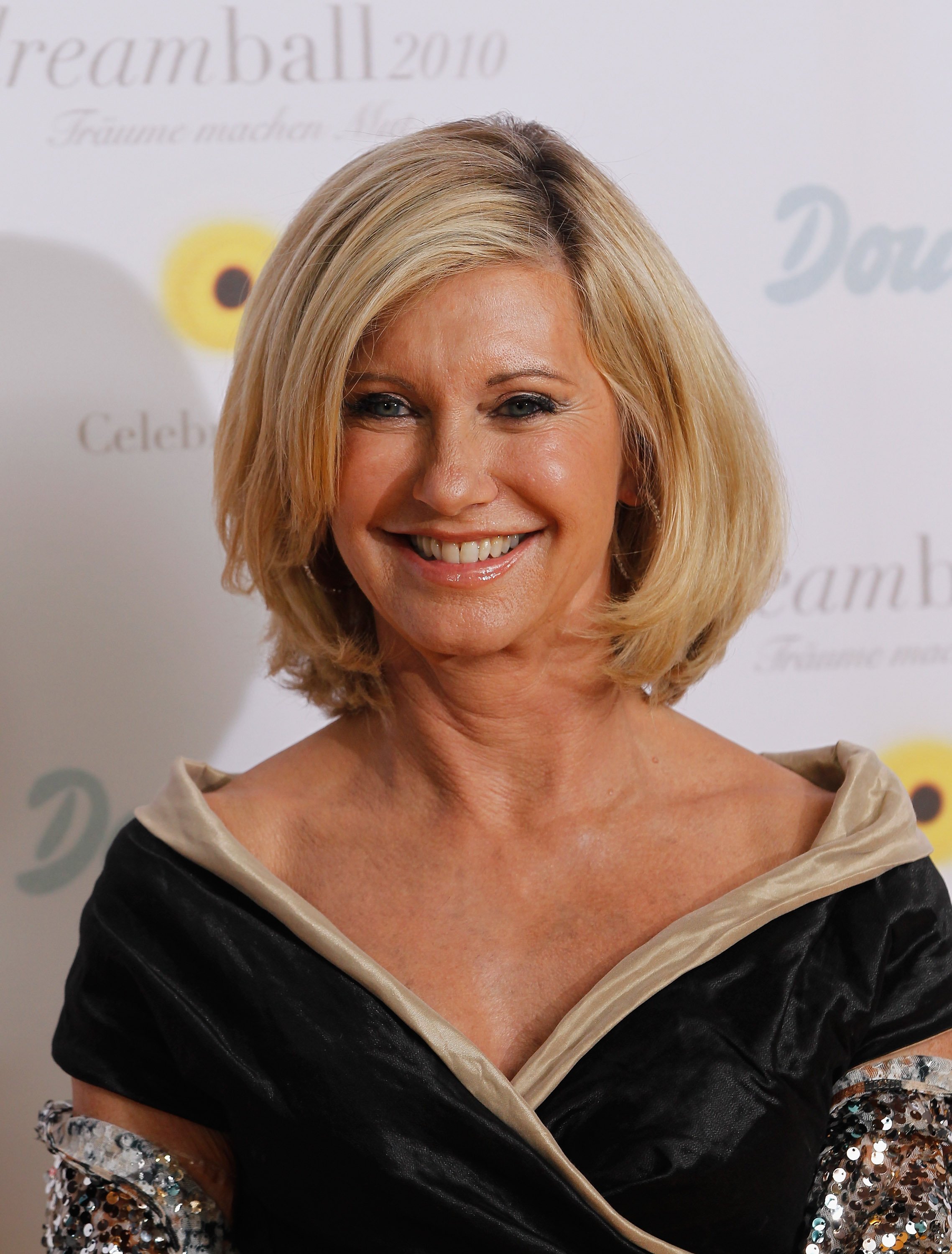 Olivia Newton-John attends the Dreamball 2010 charity gala at the Grand Hyatt hotel on September 23, 2010, in Berlin, Germany. | Source: Getty Images
The singer's initial thought was how at 28, she could not play a high school student, and also, she had starred in two films previously, and they both flopped at the box office.
She rejected Carr's offer noting she was not interested in making a movie and would instead focus on her musical career. The producer's attempts at changing her mind proved futile until he sent Travolta to persuade her.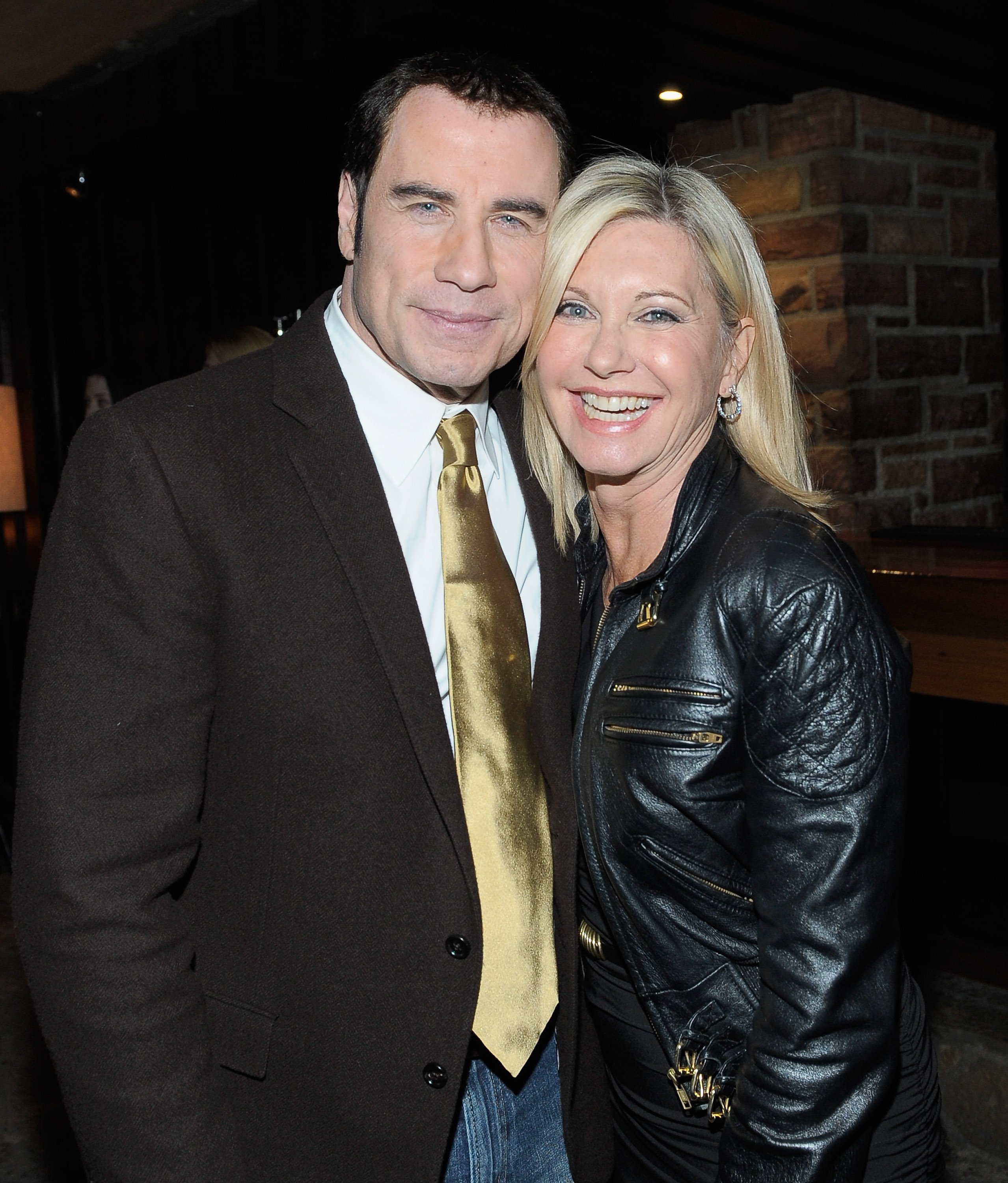 John Travolta and Olivia Newton-John attended the Qantas Airways Spirit of Australia Party at the Hollywood Roosevelt Hotel on January 12, 2012, in Hollywood, California. | Source: Getty Images
Travolta's charm proved too much for the singer as the actor hugged her like they had been longtime friends before trying to convince her. Recalling the moment in her book, the actress wrote:
"I went outside to be greeted by those piercing blue eyes and the warmest smile on the planet. In-person, John Travolta radiates pure joy and love."
The actress soon found herself scheduling a screen test to see if they had on-screen chemistry, but before saying a word, the crew knew they looked perfect opposite each other.
Throughout filming, Travolta and Olivia had sexual tension, which was very evident to them and the crew.
According to their co-star Did Conn, who played Frenchie, it all came to a head during the filming session of the musical's ending when the duo suddenly kissed.
According to Conn, the kiss was real and not scripted, and the actress was surprised when Travolta kissed her, but she ultimately responded, which made the moment very great.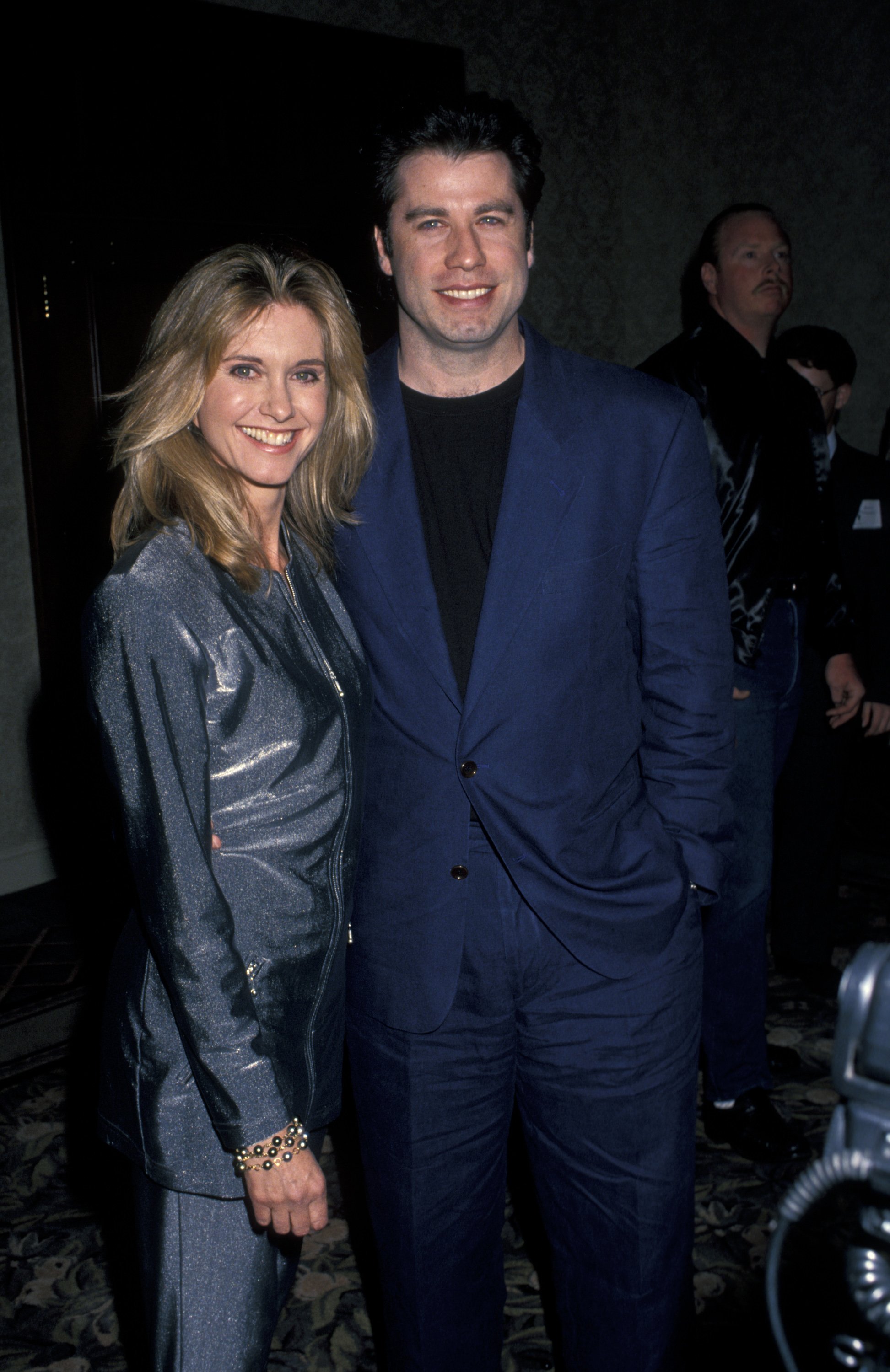 Olivia Newton-John and John Travolta during "Grease" 20th Annual Class Reunion at Sheraton Universal Hotel in Universal City, California, United States. | Source: Getty Images
However, the version of them kissing was not used in the original movie. During the filming, the duo supported each other, with Travolta spoiling a take to encourage Olivia to do better silently.
All their care and chemistry paid off when the musical was eventually released. The movie, made with a modest sum of $6 million by Paramount, became a cultural phenomenon and broke records.
The film grossed a whopping $160 million at the box office, beating out competitors like "Superman" and "National Lampoon's Animal House." During the movie premiere, fans lined up and cheered the stars as they walked and stopped to talk to reporters.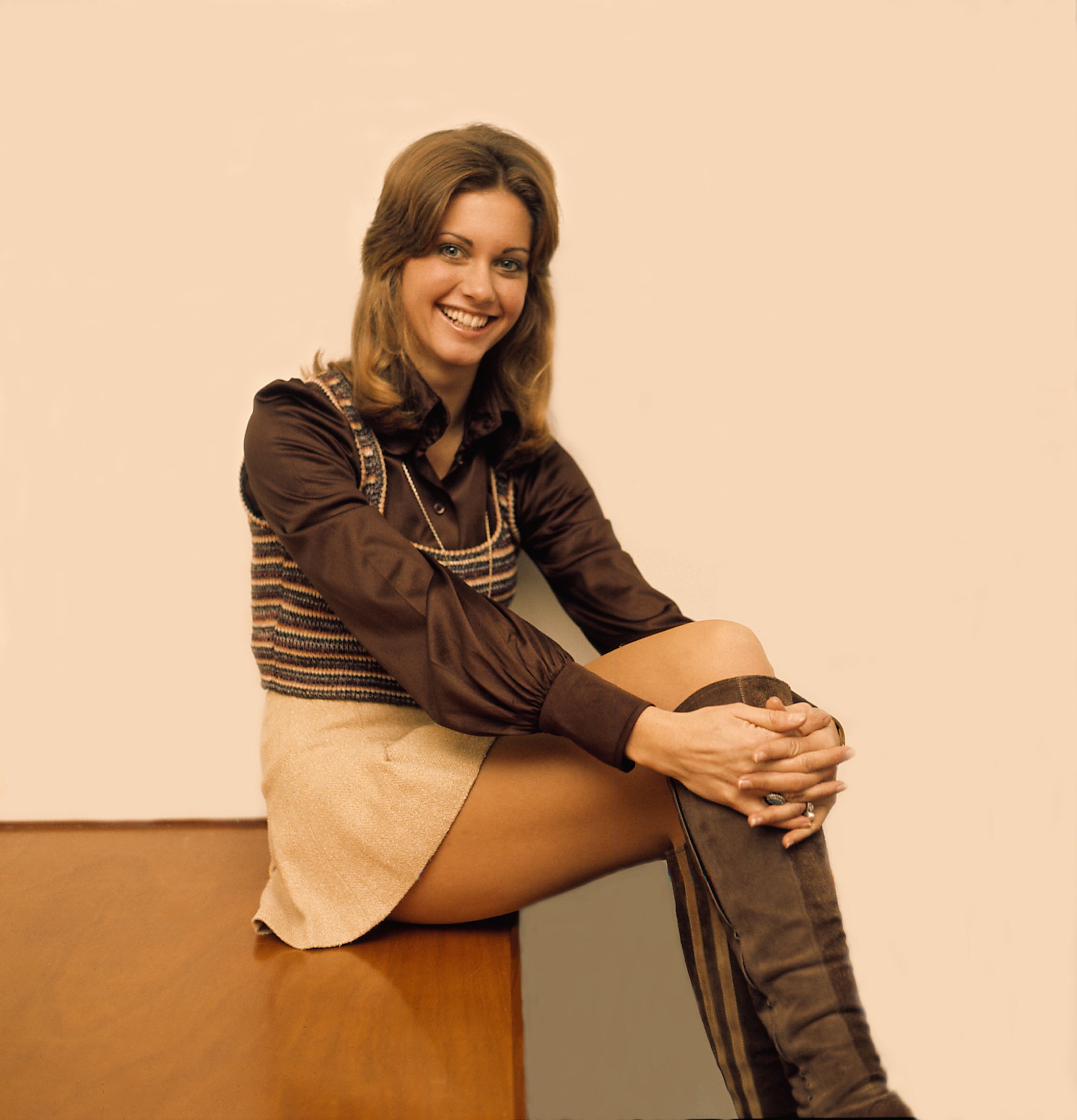 Olivia Newton-John at Clareville Studios, Clareville Street, London, 1971. | Source: Getty Images
Travolta and Olivia further fuelled dating rumors when they shared a kiss at the afterparty of "Grease," organized by Paramount network. Although most people wanted them to become real-life couples, especially the fans, the duo also felt the pull within themselves.
However, their relationship never went past friendship. Also, at the time, they were both involved with other people, so things never quite clicked on that front.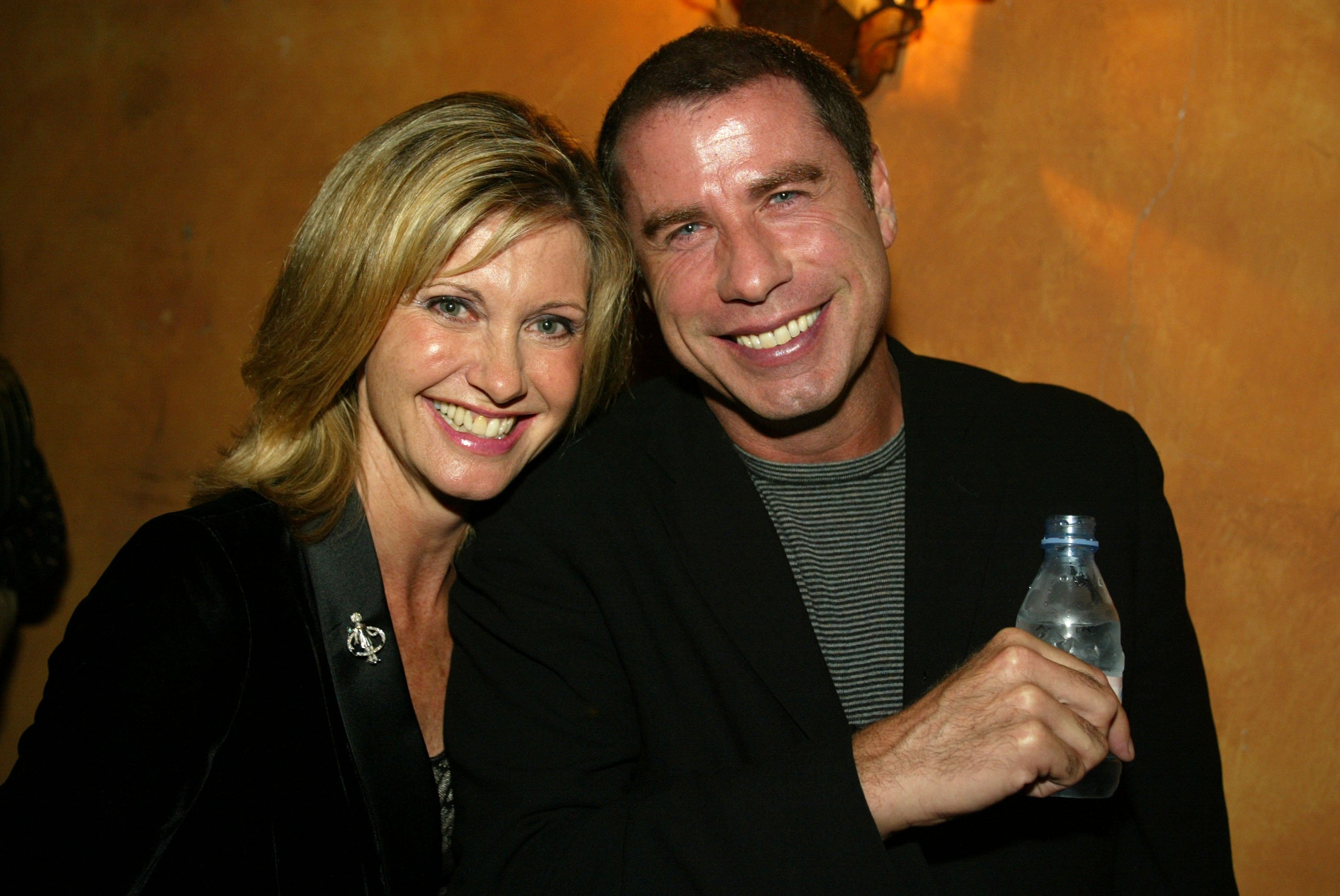 Olivia Newton-John and John Travolta at "One World, One Child Benefit Concert" for the Children's Health Environmental Coalition (CHEC) honoring Meryl Streep, Nell Newman, and Dr. Lawrie Mott at the home of Cindra and Alan Ladd in Beverly Hills, on Thursday, October 10, 2002. | Source: Getty Images
They both had feelings for one another but decided to respect their work and partners at the time. Despite the serious sexual tension and chemistry, they never acted on their feelings.
Also, Travolta lost his girlfriend, Diana Hyland, to breast cancer shortly before "Grease" began filming.
Olivia recognized the actor's gifts and sexiness and the pain behind his eyes even as they filmed the musical. Travolta was lovely, open, sincere, and vulnerable.
THE DUO REMAINED FRIENDS FOR DECADES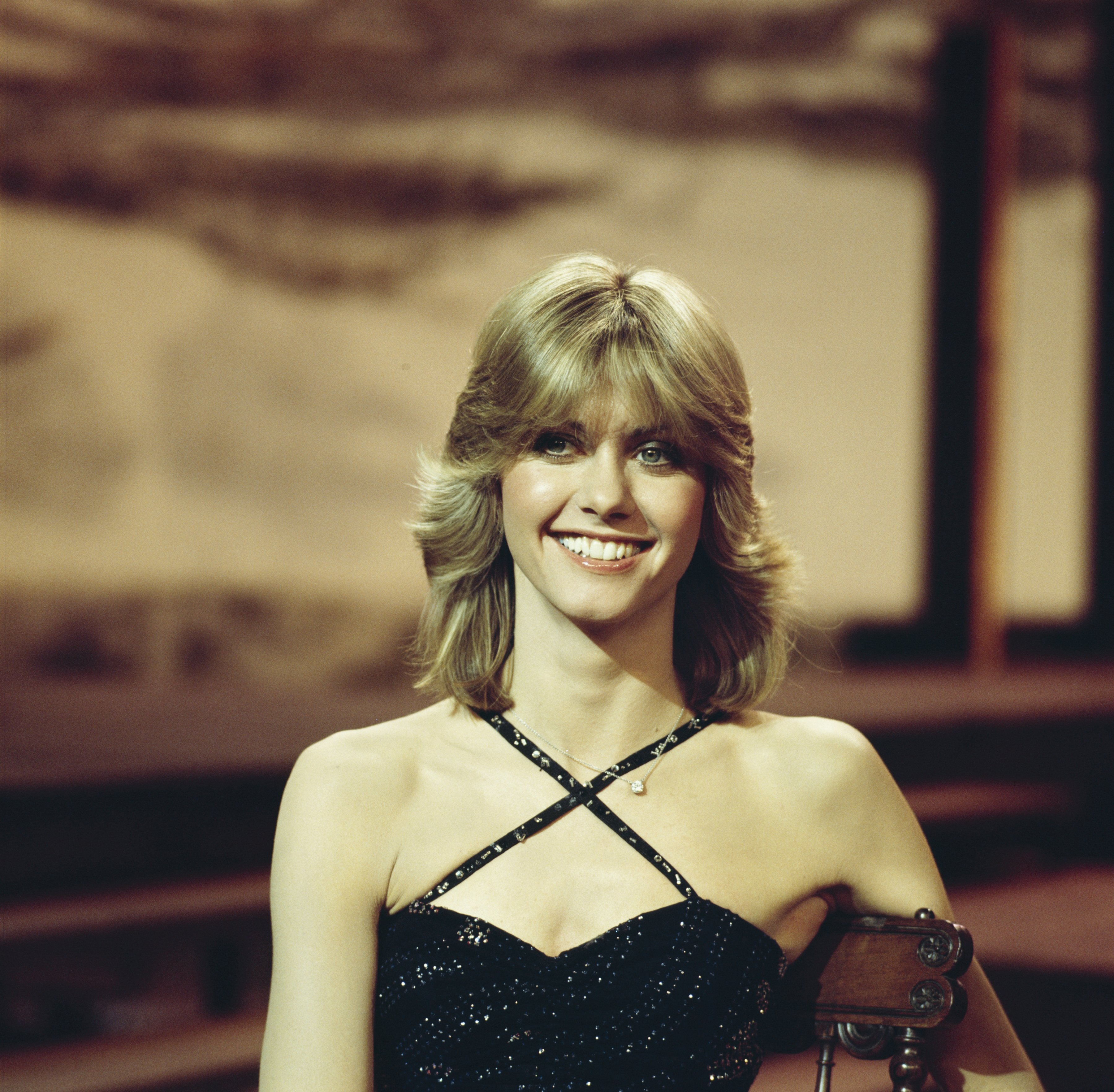 Olivia Newton-John on the Val Doonican show, London, May 1977. | Source: Getty Images
After the filming of the musical, Travolta and Olivia remained friends. In 2002, both attended an event for Paramount Studio's 90th anniversary, where the pair performed the song "You're The One I want."
In 2006, they appeared together, walking the Penfolds Icon Gala red carpet hand in hand. Two years later, they reunited at the G'Day USA in Australia black-tie gala, posing for photos together.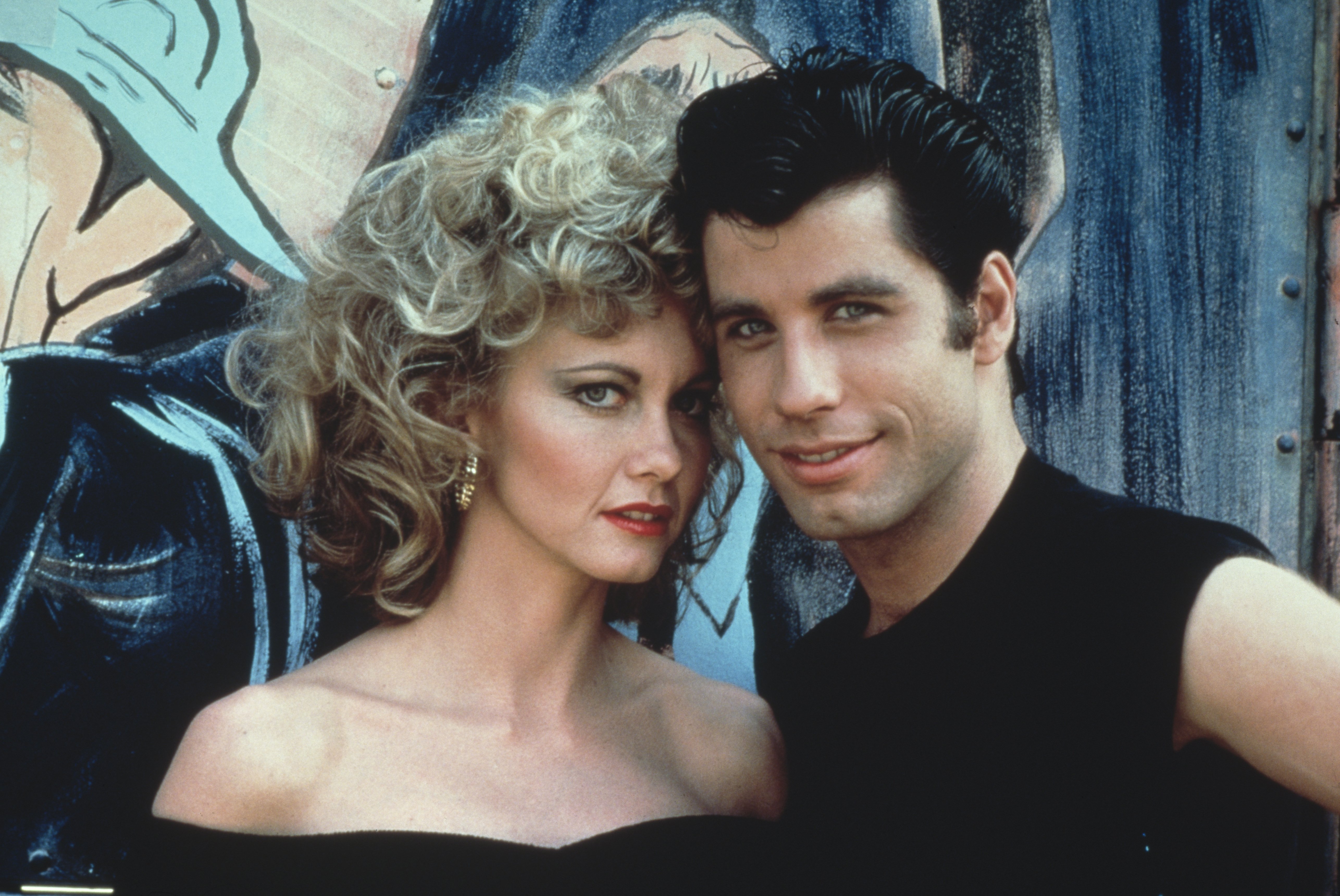 Olivia Newton-John and John Travolta as they appear in the Paramount film "Grease," 1978. | Source: Getty Images
They also continued appearing at events as "Grease" actors together, sometimes in their original costumes during the meet and greets.
Olivia wore a yellow pleated skirt, white shirt, and matching yellow cardigan while Travolta donned his character's signature leather biker jacket and black trousers.
THE PAIR OFTEN LEND SUPPORT TO EACH OTHER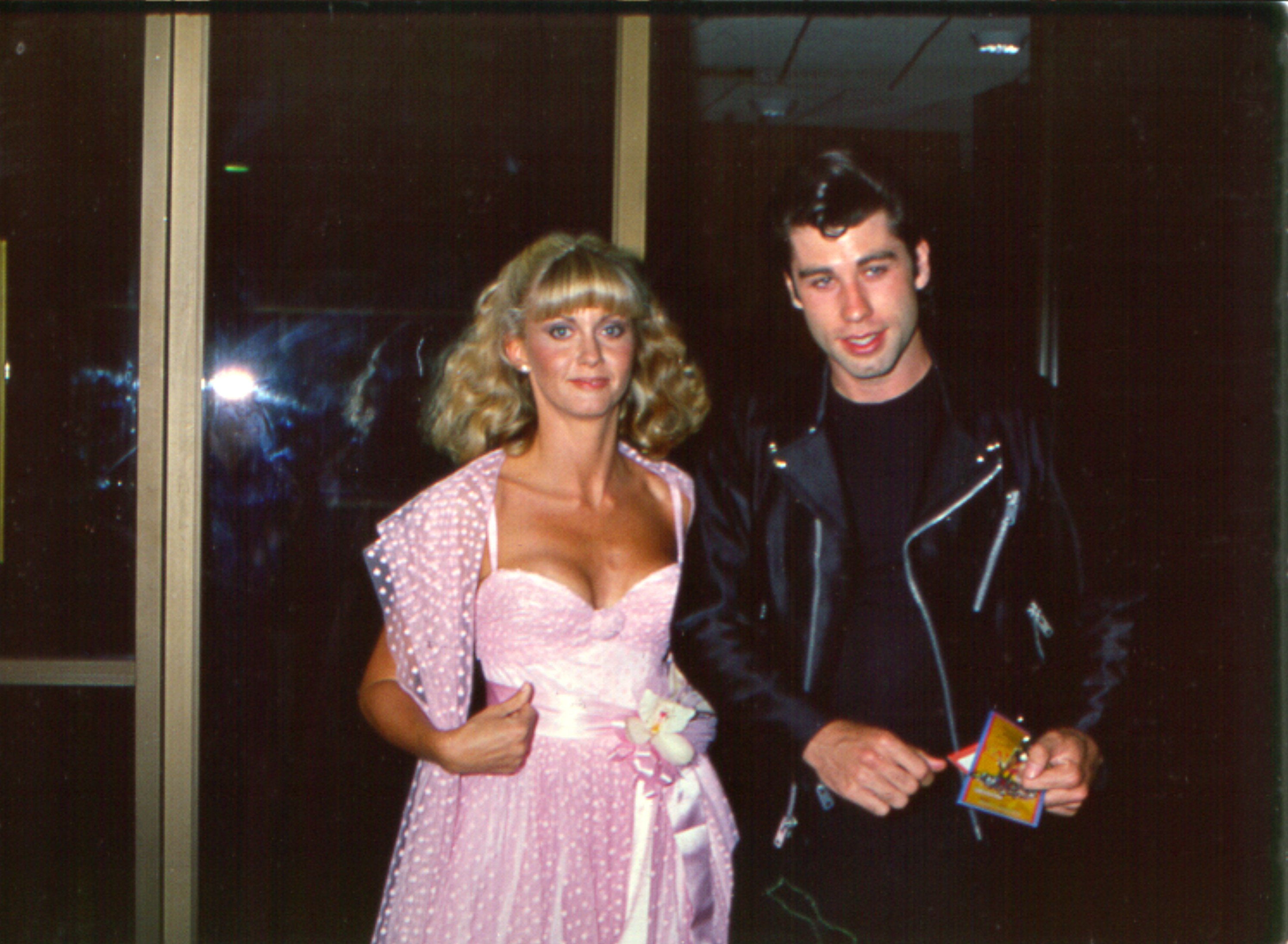 Olivia Newton-John and John Travolta at a "Grease" premier event, 1978. | Source: Getty Images
Travolta and Olivia's friendship was essential to the pair, and It reached new heights when the actor lost his wife, Kelly Preston, to breast cancer in 2020. During an interview, Olivia, also battling cancer, stated:
"You know, John and Kelly chose to keep her illness secret and private, and I want to honor that and just say they are dear friends, and I, you know, she was a beautiful human."
She also touched on their friendship and how they had both formed outstanding bonds years after the release of "Grease."
Meanwhile, when rumors about Olivia surfaced in 2019, the actress released a video to debunk them. Olivia noted she was doing okay and thanked her fans for their support.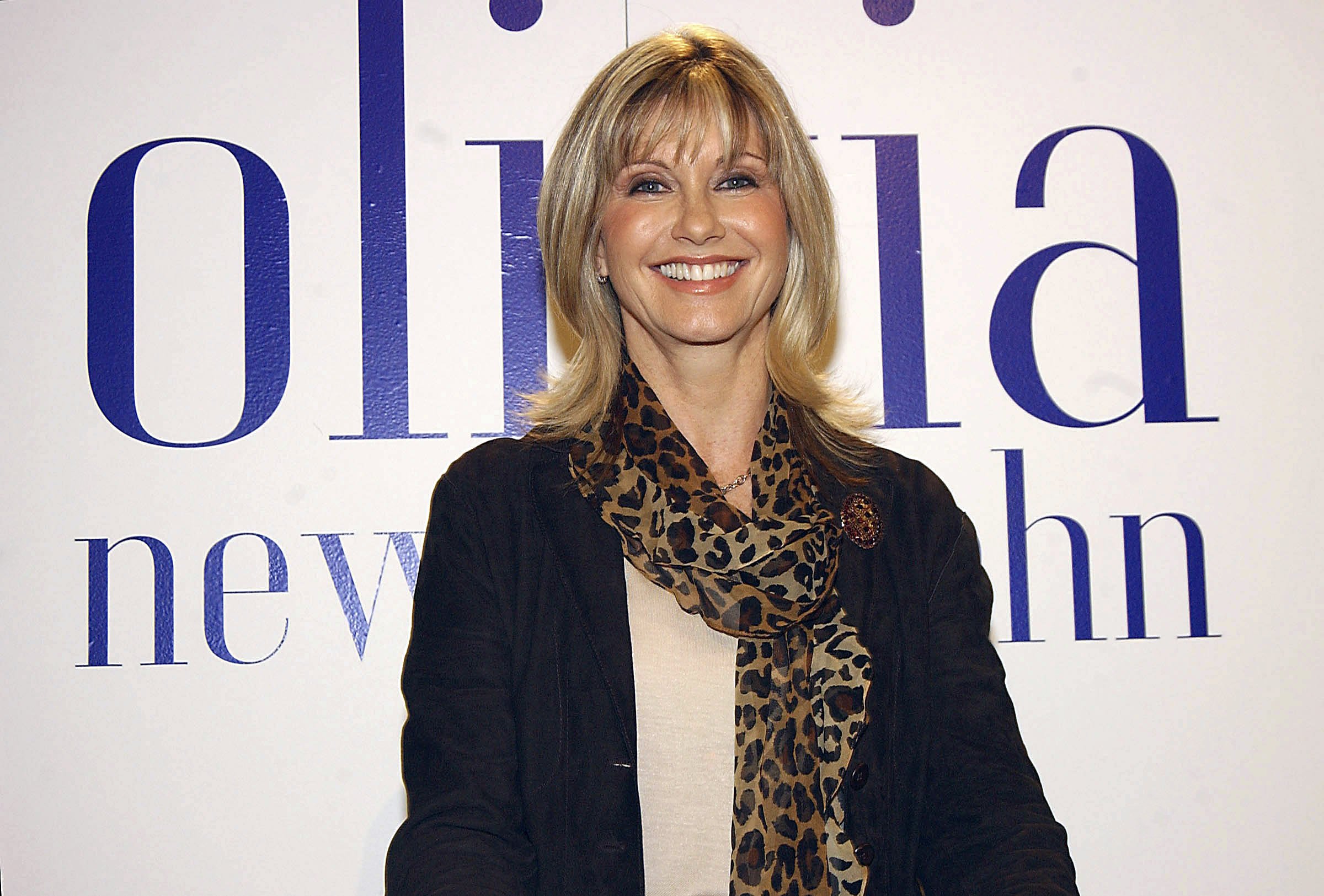 Olivia Newton-John promotes her new album "Indigo: Women Of Song" at the Myer city store on October 19, 2004, in Sydney, Australia. | Source: Getty Images
However, throughout her battle with breast cancer, Travolta also supported the actress. Unfortunately, after years of battling, Olivia died at her Australian home. The world will miss the star, and so will Travolta.
Please fill in your e-mail so we can share with you our top stories!