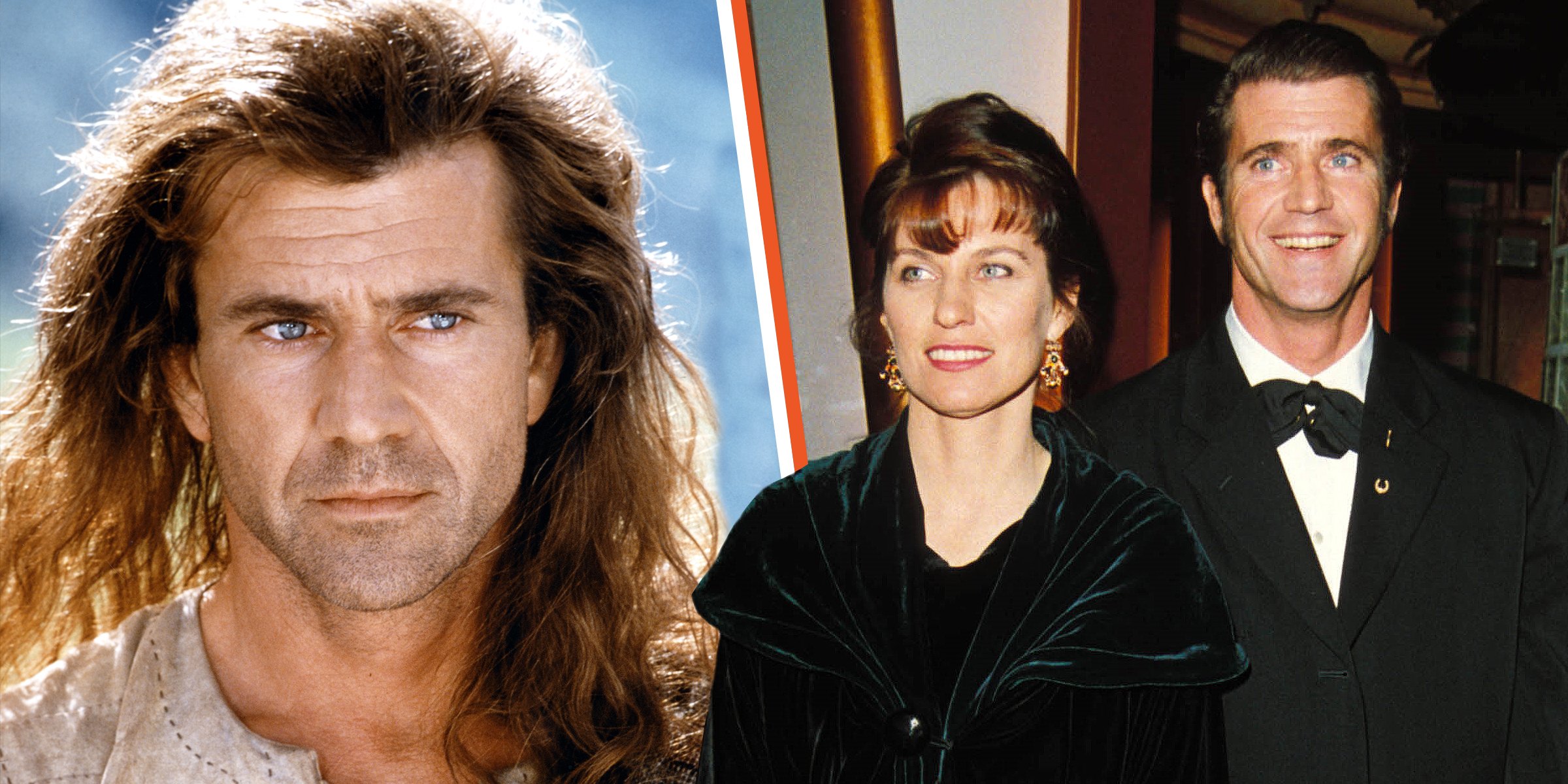 Mel Gibson, 1995 | Mel Gibson and Robyn Moore, 2006 | Source: Getty Images
Mel Gibson Did 'Hatchet Job' on Marriage to Dental Nurse — She Split His Fortune in 2 with $425M Divorce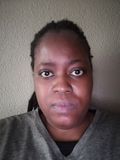 Mel Gibson's longest marriage was to his wife, Robyn Moore, with whom he had seven children. She filed for divorce when he cheated during their marriage and got the other woman pregnant, and because they didn't have a prenup, Moore got a comfy payout.
In the late 1970s, when Robyn Moore and Mel Gibson met, they were both 24. At the time, Moore was a dental nurse, and Mel had just filmed "Mad Max," his breakout role.
After falling in love and getting married in June 1980, the couple welcomed seven children, Hannah, Edward, Christian, William, Milo, Louis, and Thomas. Moore remained by Mel's side as he progressed from an actor who took random jobs to a world-famous celebrity.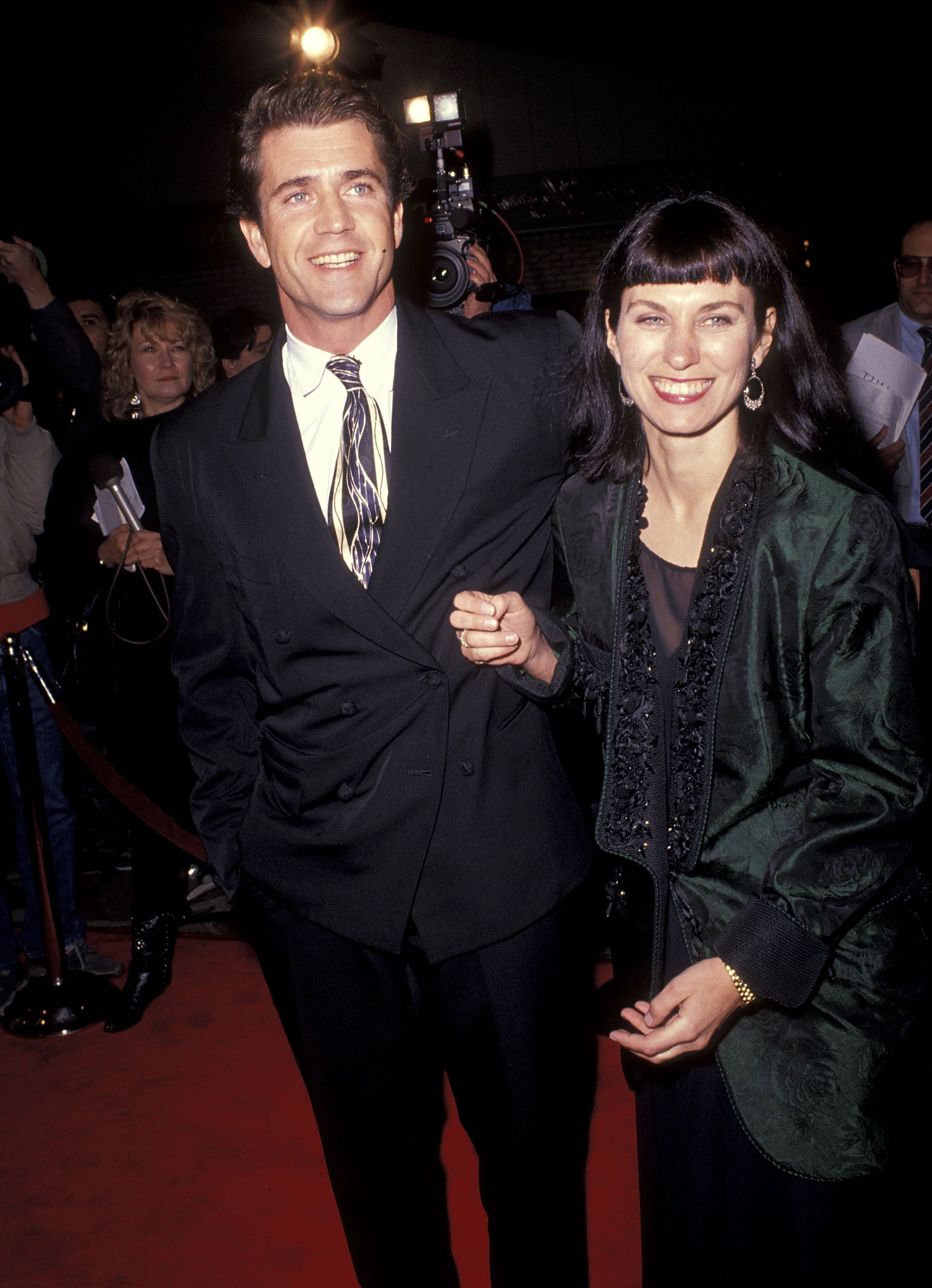 Mel Gibson and Robyn Moore at the "Hamlet" Westwood premiere on December 18, 1990, in Westwood, California | Source: Getty Images
One of the significant acting roles the star was known for included "Lethal Weapon." In 2002, the "What Women Want" actor confessed to the Evening Standard that his marriage to Moore wasn't always smooth sailing. Mel honestly revealed to the publication:
"The whole relationship thing is tough, any time. I've been married for 22 years, and people don't go that far these days. It doesn't happen."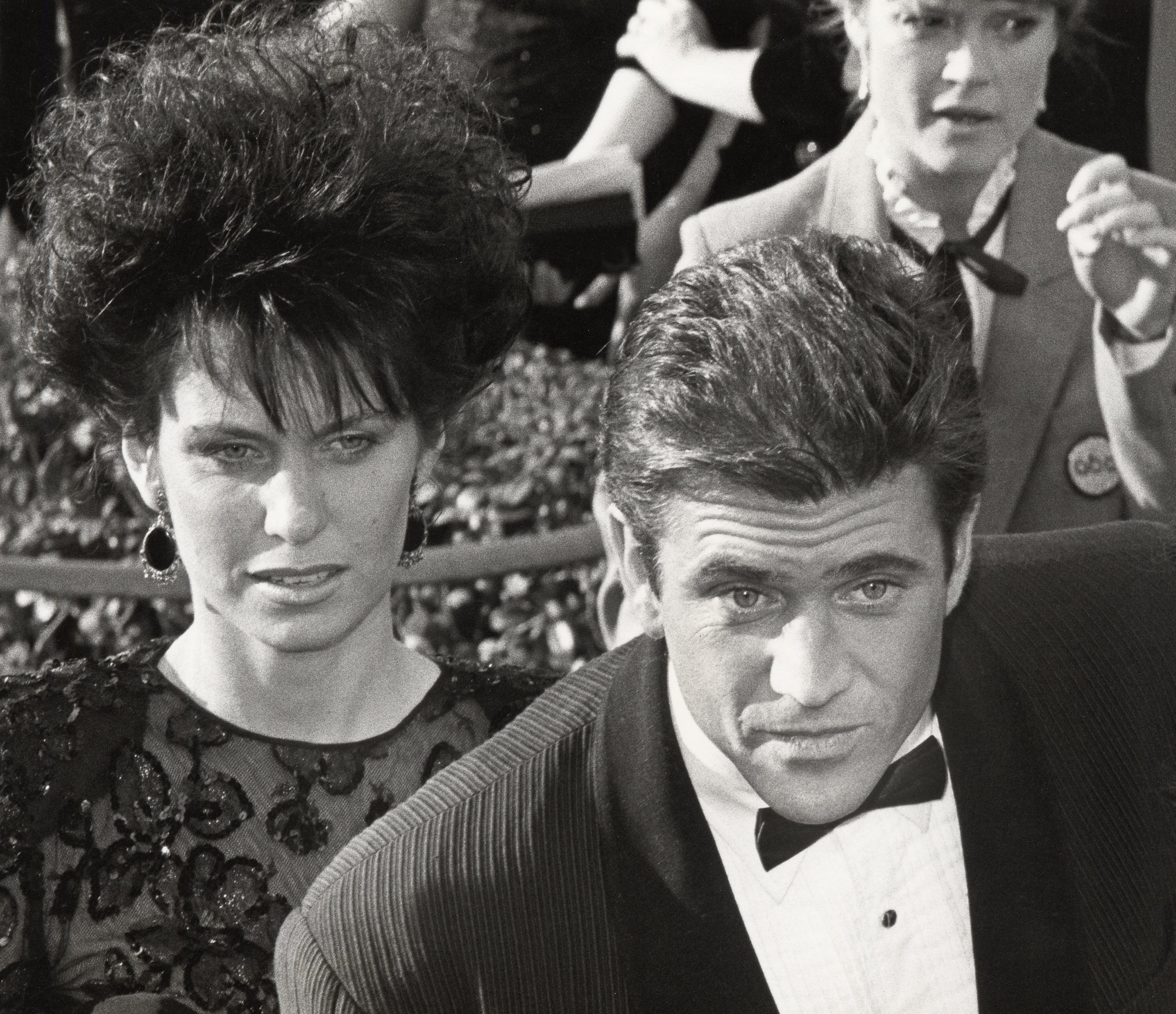 Robyn Moore and Mel Gibson at the 60th Annual Academy Awards on April 11, 1988 | Source: Getty Images
The star admitted that there were ups and downs and days when they wanted to strangle each other. Mel explained that these were everyday things that happened in marriages and when they occurred, they'd experience "dry spells."
However, the actor said when you got out on the other side, you'd be so much better at it. Sadly, four years after that interview, Mel and Moore's relationship ended in divorce, and the former bore the brunt of the financial loss.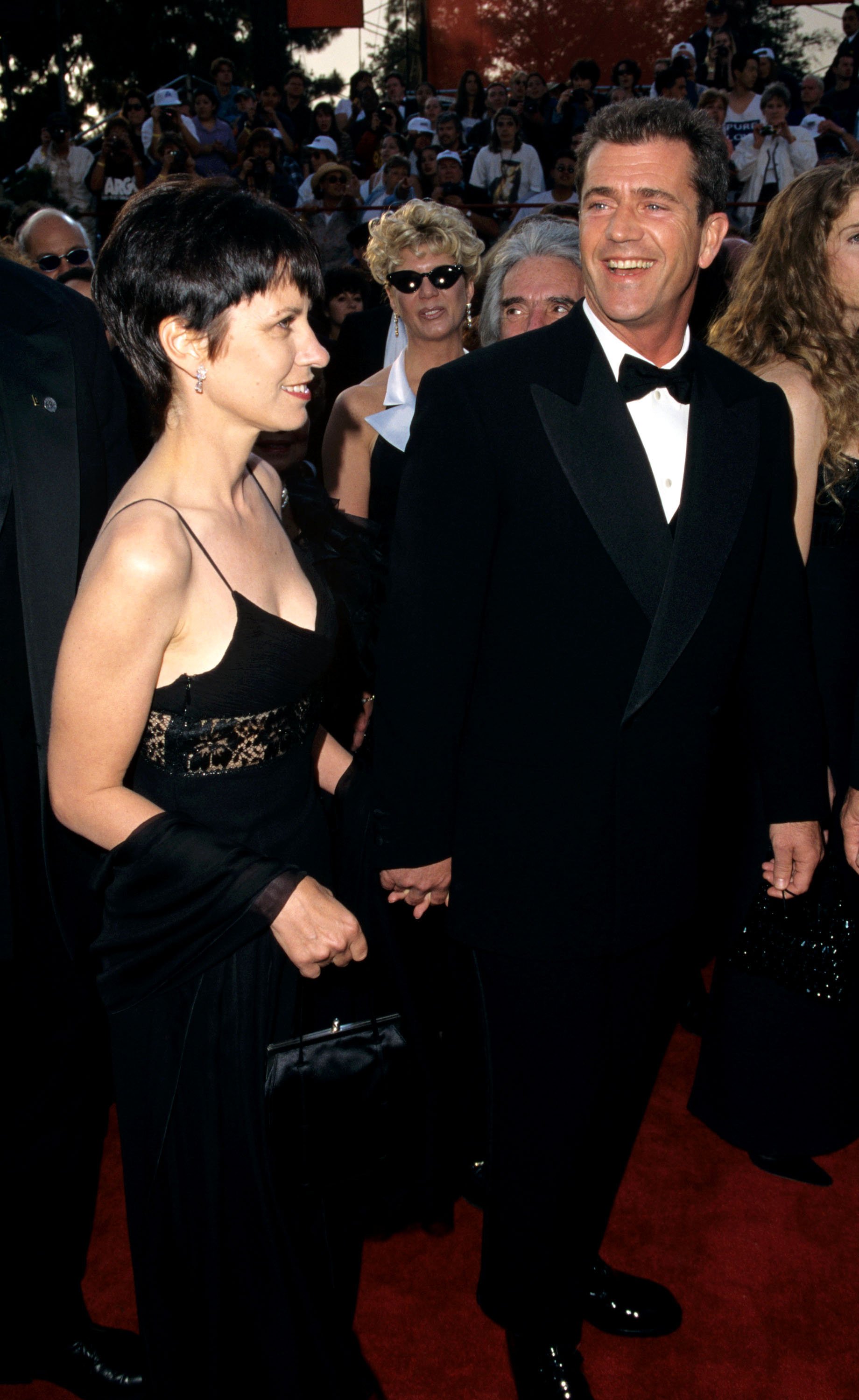 Robyn and Mel Gibson at the 69th Annual Academy Awards in Los Angeles, California, on March 24, 1997 | Source: Getty Images
The "Apocalypto" director and his wife's marriage concluded on December 23, 2011. What led the couple to divorce was something Mel did, and he took full accountability for his actions.
Mel Took the Blame for His Multi-Million Divorce
The Hollywood Reporter once revealed that Moore and Mel's marriage started becoming troubled in the 2000s. Not long after the actor's infamous arrest in 2006, the couple went their separate ways.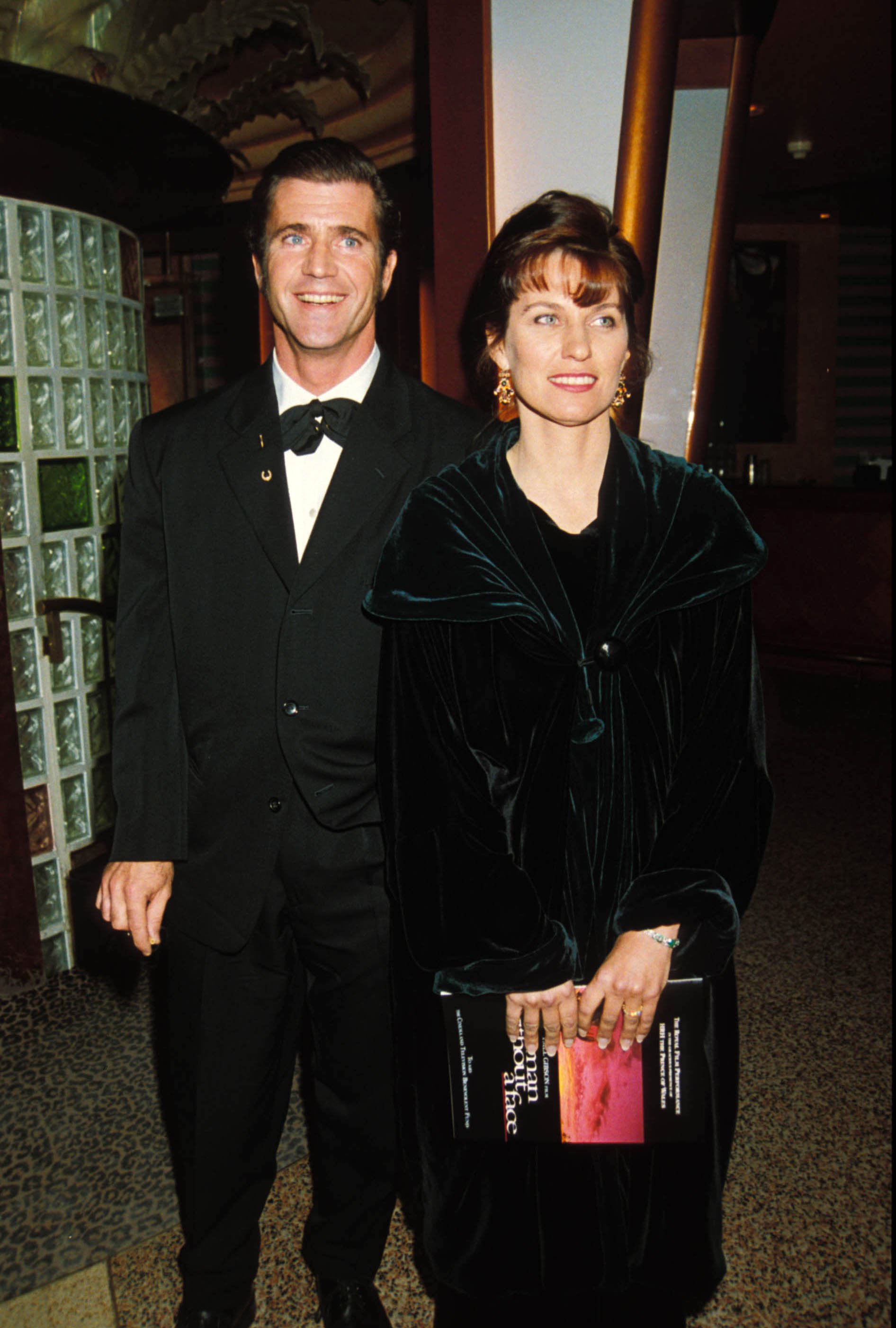 Mel Gibson and Robyn Moore at the "Man Without A Face" premiere party on July 31, 2006 | Source: Getty Images
At the time, the star was arrested for driving under the influence (DUI), and an anti-Semitic rant damaged his acting career. However, Moore only filed for divorce in 2009 after discovering Mel's then-girlfriend Oksana Grigorieva was pregnant.
The star's former wife, of almost 30 years, walked away from the divorce with half of his $850 million fortune. She received so much money because she and Mel never had a prenuptial agreement, and she was legally entitled to half of everything he earned.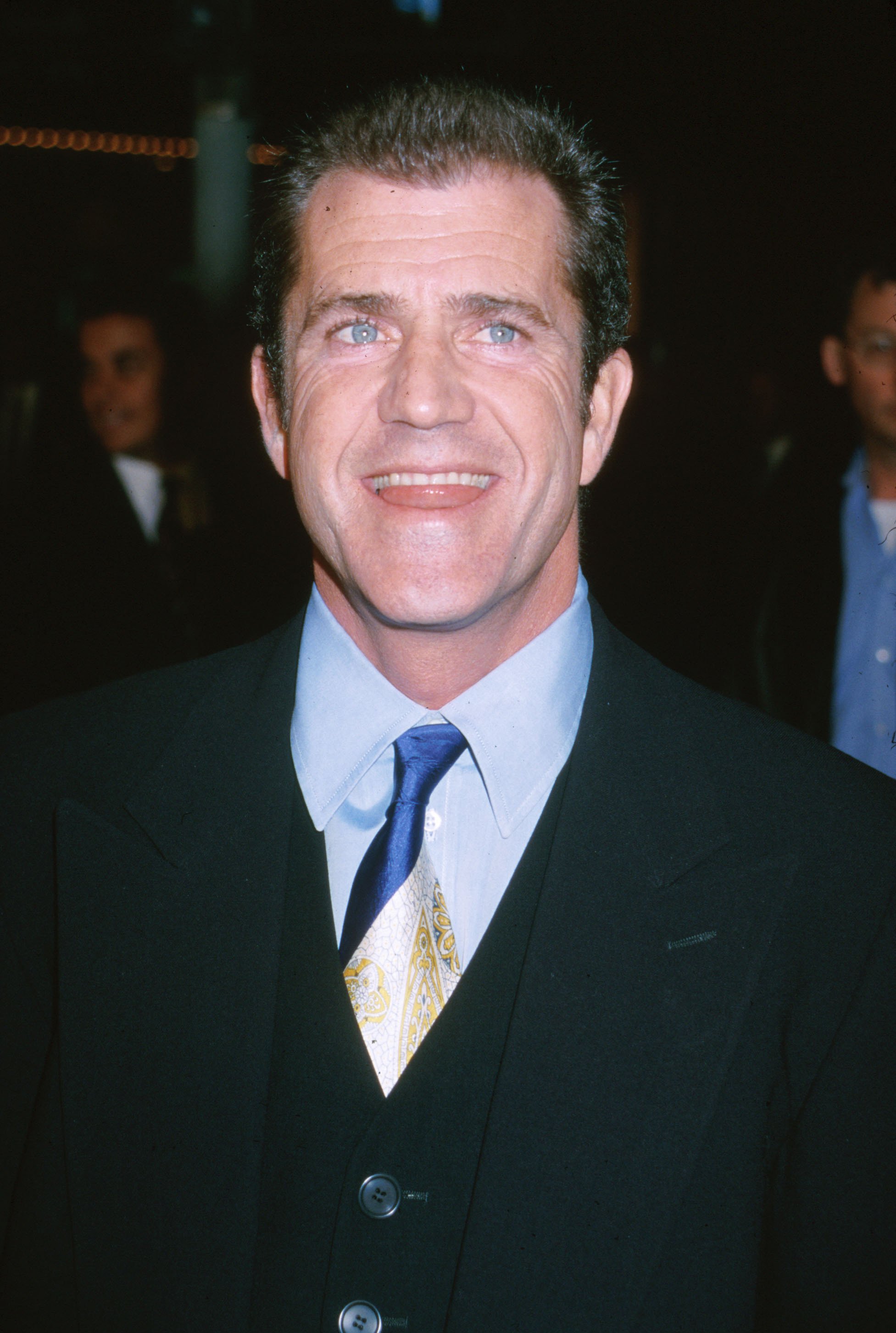 Mel Gibson at the "What Women Want" Los Angeles premiere at Mann Village Theatre in Westwood, California on December 13, 2000 | Source: Getty Images
Moore also got two of their Malibu homes worth $22.5 million, and she was also entitled to half of her ex-husband's film residuals for the rest of his life. In 2020 leaked tapes, Mel told Grigorieva:
"I left my wife because we had no spiritual common ground."
Mel Gibson and Robyn Moore at the "Dances with Wolves" Century City premiere on November 4, 1990, in California | Source: Getty Images
The star's ex-wife cited "irreconcilable differences" as the reason for their divorce. In a joint statement that Moore and Mel released to the public, the former couple explained:
"Throughout our marriage and separation, we have always strived to maintain the privacy and integrity of our family and will continue to do so."
During a 2009 appearance on "The Tonight Show," the "Braveheart" actor said he took the blame for the desolation of his marriage. Speaking to Jay Leno, Moore's ex-husband shared:
"Look, when it's all said and done, I did a pretty good hatchet job on my marriage myself. I'm to blame. If you're inclined to judge, put it here."
Mel Got into Trouble with His Then-Girlfriend, and His Ex Had to Defend Him
After his marriage with Moore failed, Mel started dating Russian pianist Grigorieva. Sadly, their relationship ended badly for the Russian songwriter and the star when she accused him of domestic abuse and filed for a restraining order.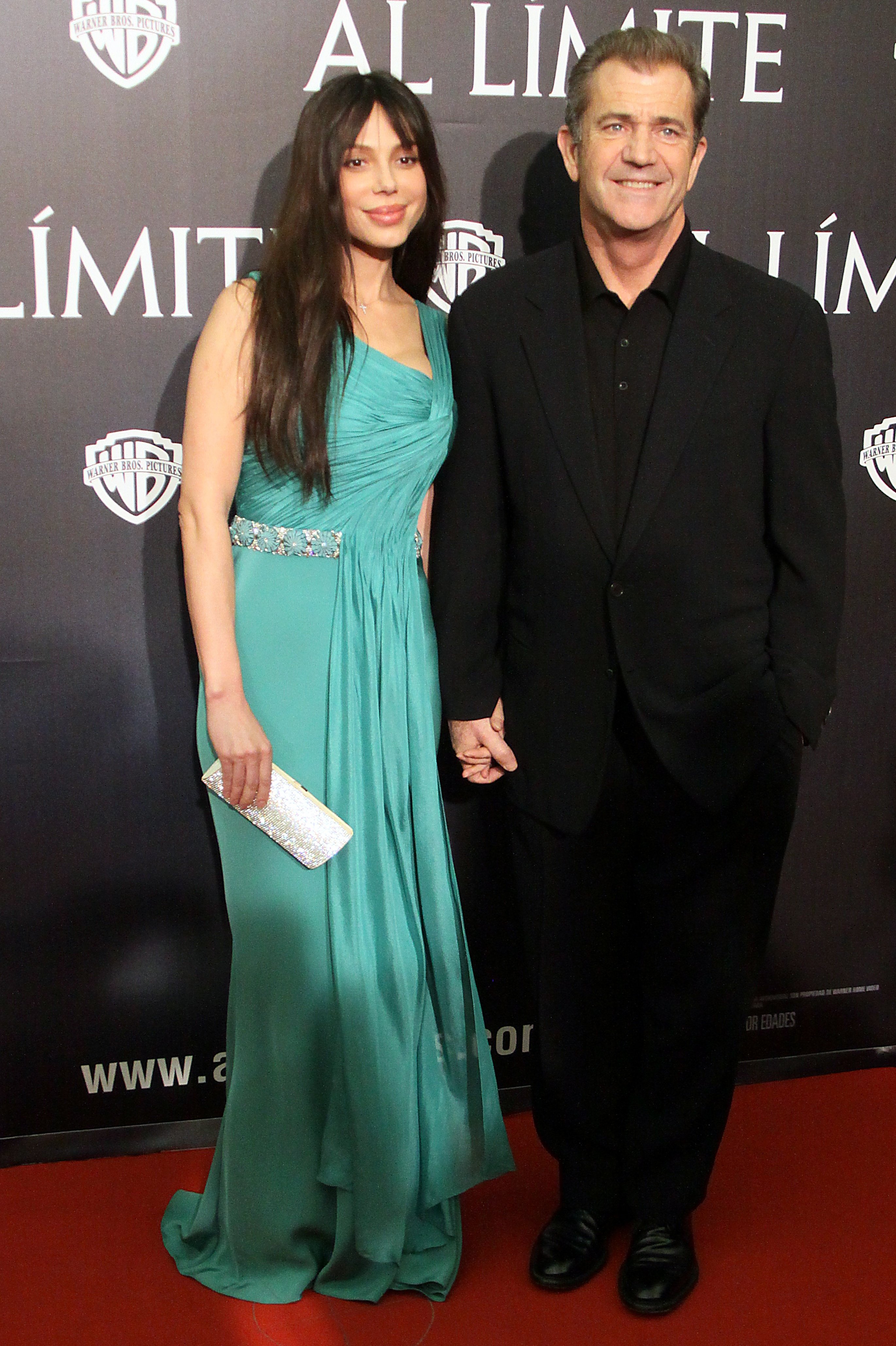 Mel Gibson and Oksana Grigorieva at the "Edge of the Darkness" premiere on February 1, 2010, in Madrid, Spain | Source: Getty Images
On top of that, recordings, where Mel was heard swearing at Grigorieva, were also leaked. The star did not contest the battery charge but claimed the tapes were edited and he wasn't guilty.
During a Deadline interview, the star said the battery charge had to be put into context where he was having an irrational and heated discussion amid a breakdown while trying to leave an unhealthy relationship.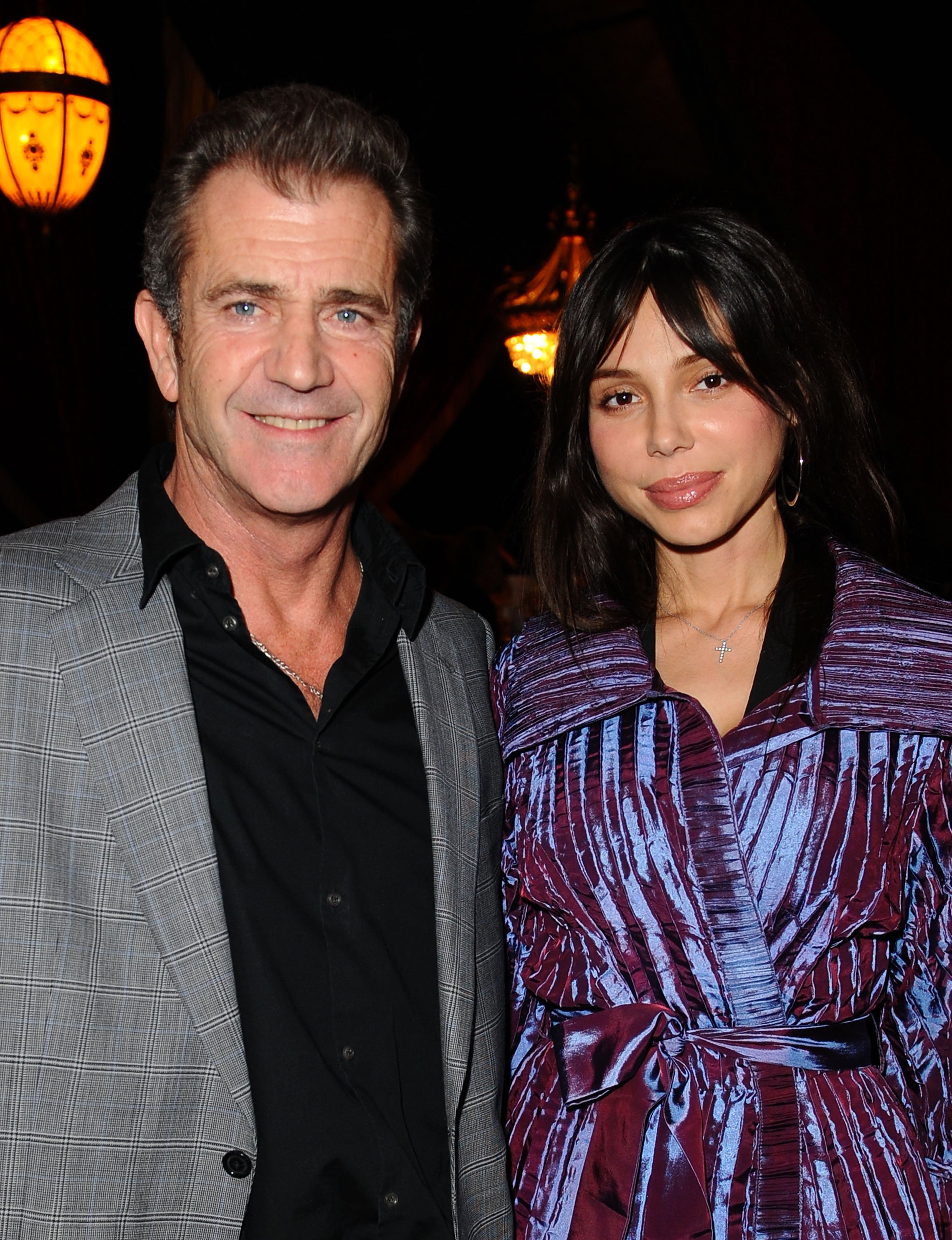 Mel Gibson and Oksana Grigorieva at the Chernobyl Children's Project International Benefit on February 11, 2010, in Studio City, California | Source: Getty Images
Mel noted that it was an "awful moment in time" but didn't represent how he believed he treated people his whole life. He said he could've continued fighting it for years, and the results would've been okay.
For the past eight years, the star [Mel Gibson] had been dating Rosalind Ross, while [Robyn Moore] also appeared to be doing well.
However, he chose to let it go for his children and family because it would've turned into a circus, and he didn't want to drag people into it needlessly. So he chose to "take the hit" and proceed onward.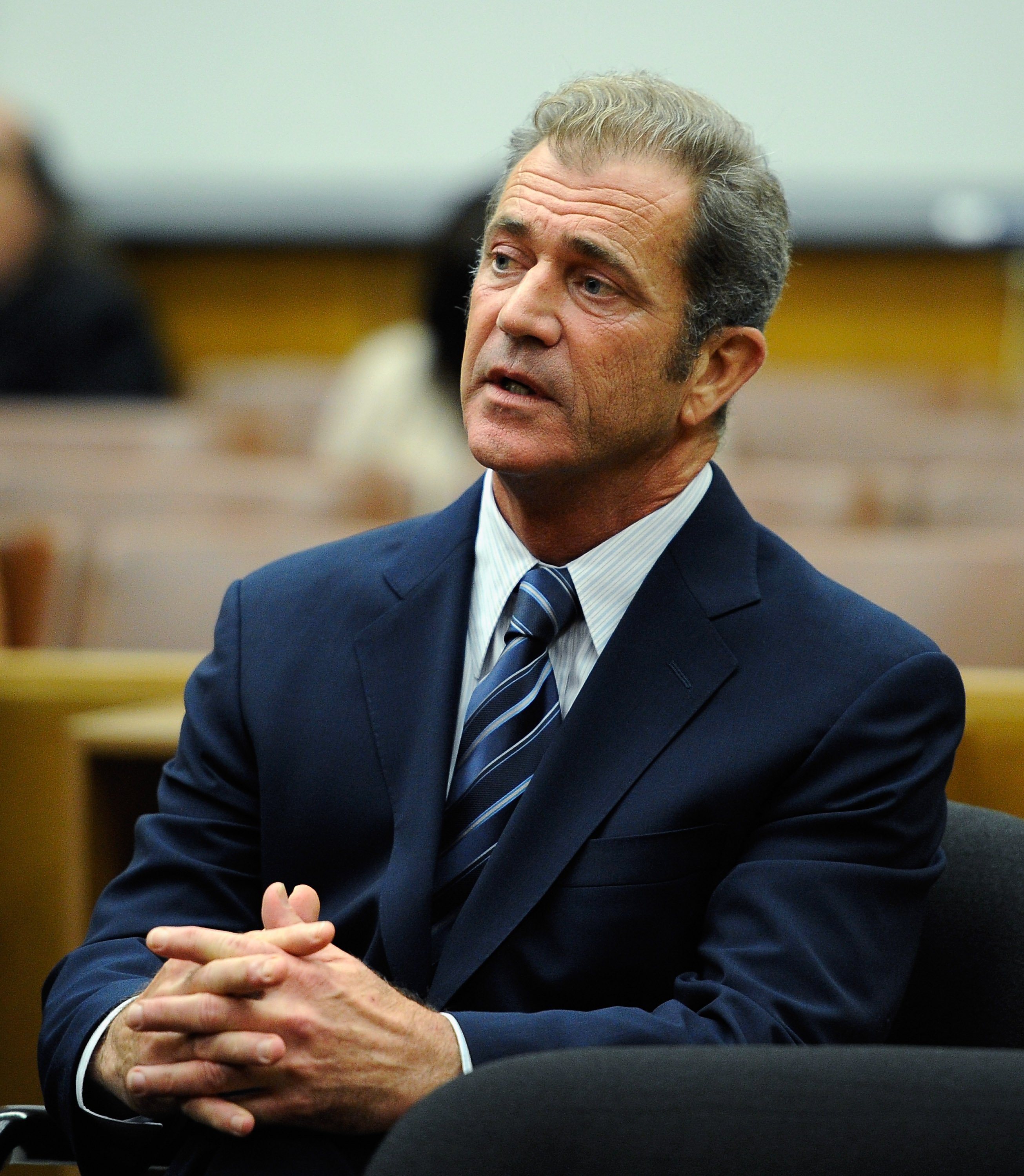 Mel Gibson at a hearing in a Los Angeles Superior Court to finalize financial issues in a custody battle with Oksana Grigorieva on August 31, 2011, in California | Source: Getty Images
Ironically, in July 2010, Moore came to her ex's defense in a sworn statement. She told the court that the actor had been a loving and wonderful father to their children and had never abused them of her.
In 2011, the star and Grigorieva settled their custody battle for $750 000 for their child Lucia. The payment was supposed to be made in three yearly installments and would conclude in 2016.
After signing the settlement deal, Grigorieva released the tapes where Mel threatened to harm her. The move made by the singer caused her settlement to reduce to around $360,000 a year.
In 2014, Mel's ex-girlfriend filed for bankruptcy and claimed she was over $400,000 in debt and only had $10. The star had been dating Rosalind Ross for the past eight years, while Moore appeared to be doing well.
She, a former voice-over artist, bought her third home in Malibu. Even though her marriage to Mel failed to progress, the actor still tried to see his family and children even though the sightings could cause media attention.
The star said left went on, and he did what he needed to because it was part of his job to be in the public eye. Mel noted that there were aspects he sometimes didn't want to deal with, but they were unavoidable.
Please fill in your e-mail so we can share with you our top stories!