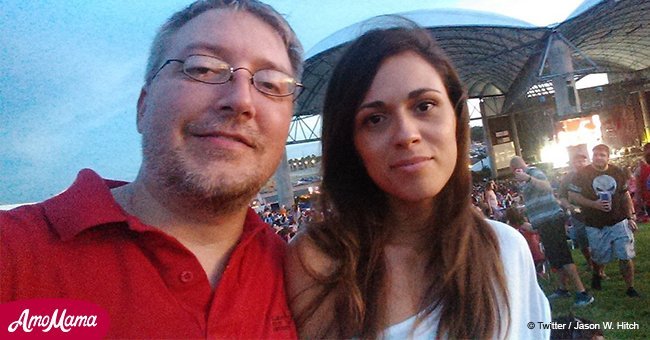 '90 Day Fiance' couple, Jason Hitch and Cassia Tavares, reportedly call off divorce
The celebrity couple has decided to give it another try.
Pop Culture reported that 90 Day Fiance couple have resolved to work on their relationship and save their marriage.
Jason Hitch and Cassia Tavares first met on season two of the TLC series, 90 Day Fiance.
They have remained married in the four years since the season premiere and are only two of the few from the series to do so.
The couple experienced some issues in the marriage lately and decided earlier this year that they want to call it quits. Hitch and Tavares said they were doing being together and were filing for divorce.
However, the two seemed to have changed their mind and are calling off their divorce.
According to reports published by Starcasm, Hitch withdrew the petition for the dissolution of their marriage on March 15.
The court granted the dismissal of their divorce case that same day and the case now stands 'closed.'
Neither Hitch nor Tavares spoke about their decision to stay married. They have not spoken about their decision on social media either.
In fact, Hitch has been off of social media since the divorce filing earlier this year. He only returned to post on March 19. He responded to a comment from a fan who said that it was good to see him back on Facebook again.
Hitch wrote, 'Things are changing. For the good.'
Fans are hoping that his behavior also changes for the good since the issues that plagued his marriage to Tavares include domestic violence accusations.
She even called the police on her husband in January 2017, leading to Hitch's arrest on battery charges.
Shortly after filing for divorce, Tavares had said that Hitch had a tendency to be verbally violent, controlling, and abusive.
She added that even if with all her heart she wanted to give him a chance, she couldn't because he had destroyed everything she felt for him. She had termed him "a mean man" and said she does not know if she wished the best for him.
"As for Jason, I am not sure what to say. 'I wish him the best?' I don't know. I wish him what is fair. Let the Universe decide what is fair," Tavares said.
Please fill in your e-mail so we can share with you our top stories!