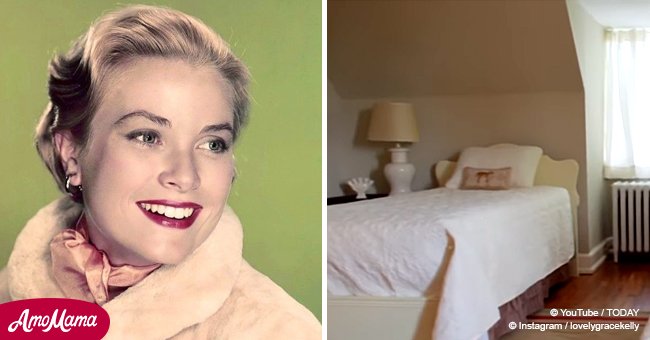 Grace Kelly's childhood home has been fully restored. Take a tour inside

Princess Grace Kelly was an award-winning Golden Era Hollywood actress before she exchanged wedding vows with Rainier III, Prince of Monaco.
In an exclusive interview with Hoda Kotb from NBC's Today show, her son Prince Albert II talks about his memories of Kelly's childhood home, as well as his plans for the property.
In 2016, he bought the six-bedroom Colonial home in Philadelphia for $755,00 and by using old photographs of the interior, began the tedious process of restoring the house to its former glory.
"I think after talking to some of my cousins about this, we didn't want to see it disappear or see it transformed in any way by future owners. It's a big part of our family's history."
Prince Albert II, YouTube/Today, May 11, 2018.
While the house had seen many feet passing through it over the years, and many changes, a critical aspect of the home stayed intact: the linen closed door which is marked with the heights of Kelly and her siblings.
Prince Albert and his sisters, Princesses Caroline and Stepanie, discussed the probability of turning the house into a museum, but eventually decided against it, Shared reported.
Instead, the property will house the Princess Grace Foundation, and will occasionally be used for public events. Prince Albert and his family will also use the house at specific times throughout the year.
He is very excited about making new memories in his mother's childhood home and told Kotb that he could not wait to show the impressive house to his children.
When asked if he had any advice for Prince Harry and Megan Markle with their upcoming marriage, the Prince could speak from experience.
He would advise them to preserve "their intimate moments" because it is vital "for the balance of [their] life," especially as a prominent couple who must shape their lives in the spotlight.
His mother married Prince Rainier III in 1956 and retired from the entertainment industry that same year. Kelly's last on-screen appearance was in the films High Society and The Swan.
Please fill in your e-mail so we can share with you our top stories!