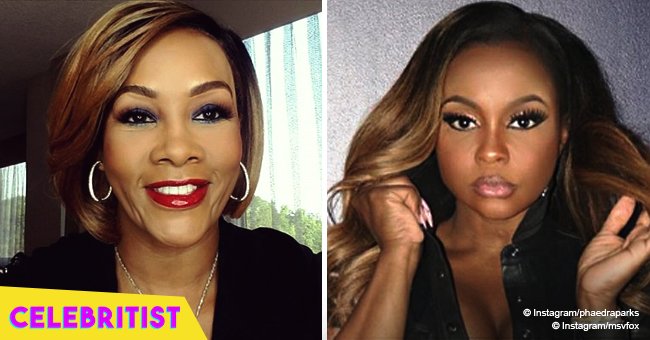 Vivica Fox heavily slams Phaedra Parks over shady post with ex, 50 Cent

50 Cent and Vivica Fox have been on a feud since they broke up, and now things are heating up after Phaedra Parks posted something shady about the rapper on social media.
Last Monday, Fox stirred up the pot by revealing excerpts from her upcoming book "Everyday, I'm Hustling", which is billed as both a memoir and a self-help book inspired by her own life experiences. After sharing a sneak peek, she appears to have characterised her sex life with the famous rapper as "PG-13".
In the book obtained by People, she writes about their sex life was "cherished and special". The 53-year-old actress also shares that most of the time, she would be the one initiating their intimate moments, because she enjoyed "making love with him".
According to the publication, those statements have irked 50 Cent, who shared his thoughts on Instagram in a now-deleted photo saying: "I'm waking up to this [expletive], that was 14 years ago. smh who does this? What the [expletive]"
Since the pair dated in 2003, they have been having public spats that have left fans wondering why they have so much hatred for one another.
Recently, Phaedra Parks got included in their feud after she texted Vivica a message about taking a photo with 50 Cent. According to the anonymous texter that turned out to be Parks, some media outlets have been trying to make issues out of the photo, and she reassured Fox that she adored her and has nothing but love for her.
Fox was not having any of it, posting a screenshot of the message on Instagram with her take on it.
"Hhhmm...When u have to break out dem receipts on another TOXIC TRICK! THE NERVE TO TEXT ME!? GURL BYE I SEE YOU! I ain't new to this I'm true to THIS! #RealTalk #BossMoves #TeamVivica #TeamFox #LegitimateCareer #ClassicBadChick #GetAJob"
Phaedra Parks has yet to respond (or not) to the whole Instagram fiasco, but as of the moment, her "Power" promotional post has been taken way out of context by Cent's ex-girlfriend.
Please fill in your e-mail so we can share with you our top stories!