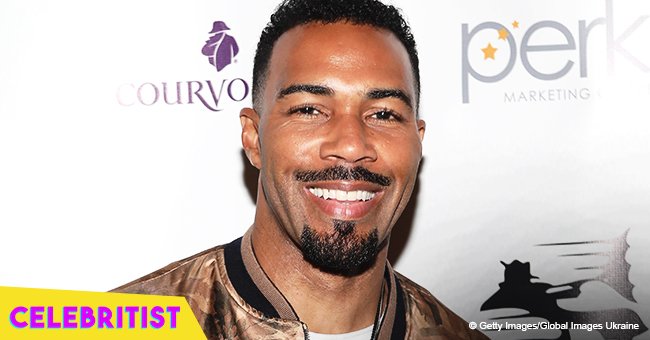 Omari Hardwick's wife flaunts curves in tight jeans and camo-print top in recent picture

Omari Hardwick's beautiful wife Jae posed outdoors in tight jeans and camo-printed top recently, showing off her long and slender legs.
Jae was known as Jennifer Pfautch prior to marrying Omari in 2012, works as a publicist. However, during her free time, she also likes to pose for some pictures which prove that she is most definitely model material.
In her latest post, she made sure to share how blessed she was on her caption, explaining how a grateful heart is the best way to silence anxiety and stress.
Although she and Omari have been married for six years, they are still often criticized by people on the internet for being part of an interracial marriage.
The "Power" actor was definitely not having it, as he recently responded to one of his Instagram commenters who said he "lost some points" from a fan because of his marriage to Jae. However, Omari, who plays Ghost, issues quite the frank response in a photo that has since then been deleted.
While Jae was not directly included in the feud, she made sure to post quite an empowering message on Instagram after the whole ordeal, in hopes of trying to spread love among people online, especially since social media is often filled with hate nowadays.
"Girls compete. Women empower. I don't love you any less regardless of the category you fall in. I want the best for you, even if you wish the worst for me. I pray you discover the indescribable freedom that comes when you truly understand that there is no competition for your life and lane. My victories don't take from you, just as much as yours don't take from anyone else. Let's allllllll grow to empower one another as if we were blind."
Hoping to finally end the racial discrimination, she asked people to empower one another as if they were blind, instead of bringing each other down due to the color of their skin.
Please fill in your e-mail so we can share with you our top stories!