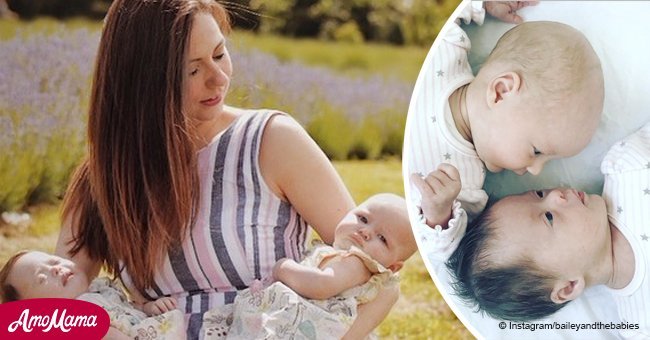 32-year-old woman gave birth to extremely rare twins one of which has a genetic disorder
32-year-old Nicola Bailey gave birth to a set of twins, one of whom was unexpectedly born with Down syndrome.
According to Metro, doctors did not know that Harper, one-half of the twins, had the genetic disorder until she was born only 38 minutes prior to her sister, Quinn. Nicola gave birth to the twins at Rotherham Hospital on February 15, 2018.
Previously, the doctors said their apology to the parents for not having discovered the disorder in Harper. However, Nicola, along with her husband, Todd, told the hospital officials that there was no need for an apology and they did not see it as a negative.
"All I really remember is the doctor saying 'I'm sorry'," Nicola told the source. "But as soon as I saw them both my heart just melted. They were both so beautiful."
Follow us on Twitter to learn more.
Doctors could not detect that she had Down syndrome during the scan and had seemed fine to the medical experts.
The news did surprise Nicola and Todd but they loved their twins and wouldn't change either of them "for the world," Nicola said.
The twins shared a special bond between them right from the start, Nicola further explained to the source. She revealed that both the twins lit up every time they were around each other.
However, she also admitted that the younger twin Quinn always seemed jealous of Harper.
Nicola explained, "But Quinn has hair envy – she has some blonde fuzz while Harper has a brilliant brown mop which we can now tie in a top knot. Harper found her smile early on and Quinn continues to be the diva of the pair."
The online source informed that Harper would further require a surgery for a hole in her heart when she reaches the age of six. Such procedure is common in children with Down syndrome.
Earlier in March this year, another mother from Ohio also gave birth to twins who shared a special bond after being born with as a rare set of monoamniotic twins.
Please fill in your e-mail so we can share with you our top stories!