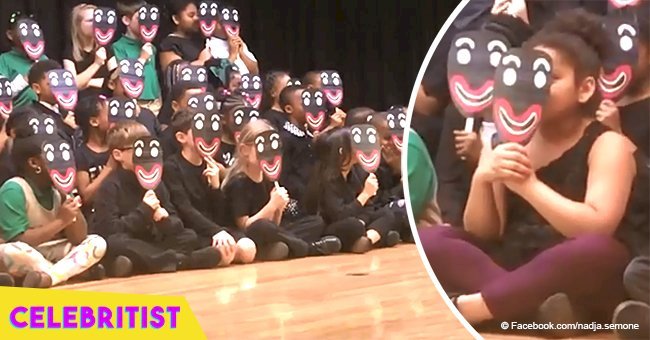 Second graders' Black History month performance 'offended' parents in viral video
An Atlanta school made a terrible costume choice when they had their second graders use blackface masks while reciting a poem. The incident sparked nationwide outrage and had unpleasant consequences for the teachers in charge.
Semone Banks, one of the parents at Kindezi Old Fourth Ward Charter School, attended their Black History Month program in March and left offended. Sadly, she was not the only parent to feel that way.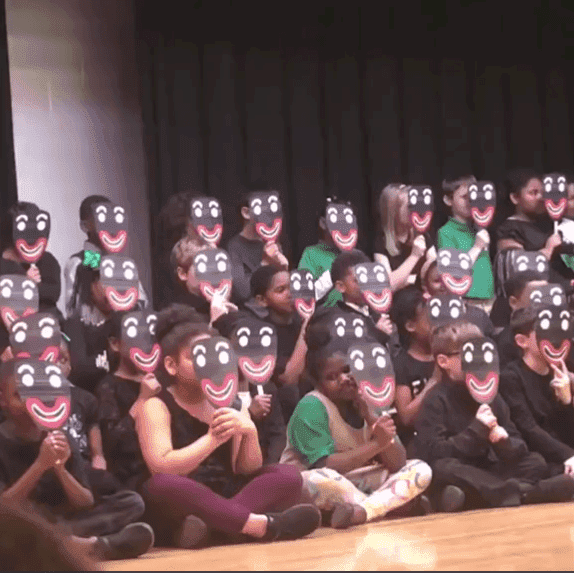 DailyMail
Taking to Facebook to express her anger, Banks wrote:
"So this happened at my kids Black history program today. Kindezi Old Forth Ward has to do better.

A lot of the moms are pissed and some are clueless.

The kids are second graders."
An attached video shows students sitting cross-legged on stage. Others are lined behind them, and they all obscure their faces with blackface masks as they recite "We Wear the Mask" by Paul Laurence Dunbar.
Banks' post sparked outrage among other people who berated the school for their insensitivity.
Marcus Coleman, a parent whose son was in the play, told WGCL:
"I thought it was damaging. I thought it was dangerous. Here we are in a climate where our kids are dealing with military warfare, but now psychological warfare as well. We don't need to put our children in blackface to know we still have it bad as black folks."
Banks provided an update to her post, explaining that the school and the teacher who organized the performance had apologized. The said teacher was also suspended for one month, from April 12-May 14, without pay.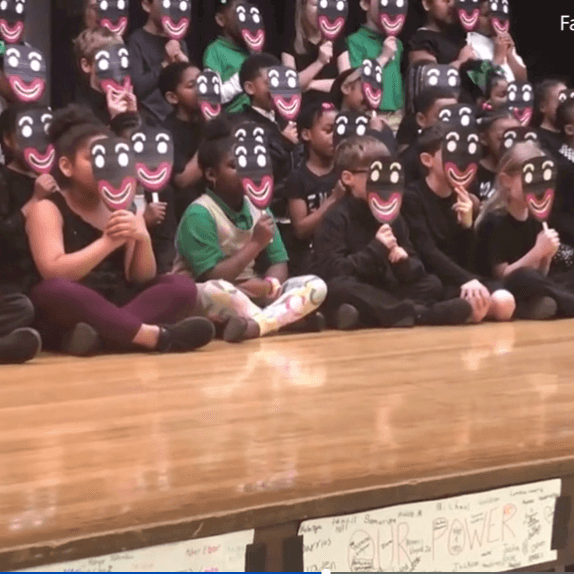 DailyMail
AN UGLY PRACTICE
CBS Radio Host Rashad Richey provided some background into why the blackface depiction infuriated a lot of people.
"It's theatrical makeup, and it was used many years ago by none black performances to basically mock black people," he explained.
Phillip Howard, an Assistant Professor of Education at the McGill University in Canada, further elaborated, saying:
"Minstrel performers, pretending to be Black, engaged in borrowed and bastardized forms of Black music and dance to entertain their audiences. By the 1850s, Black minstrel troupes emerged and Black performers performed in blackface in fraught attempts to re-appropriate their cultural forms and profit from them as their white counterparts did."
REMNANTS OF RACISM
Sadly, even though these derogatory shows fizzled out during the Civil Rights Movement in the U.S, the practice of blackface is still in swing. Some use it to clown around while others wear it as Halloween costumes, snubbing the underlying history and significance.
Only last month, an Australian football club was forced to issue an apology after photos of its players dressed in blackface as tennis champions Venus and Serena Williams, made it to the internet.
The insensitive display came after an Australian newspaper published a racist illustration of Serena who had just suffered a humiliating loss at the U.S Open.
In August, Hollywood producer, Seth Rogen also apologized after it was reported that a stand-in character in one of his films was given dark brown makeup so he could match the skin tone of another star, a dark-skinned African American kid.
Please fill in your e-mail so we can share with you our top stories!