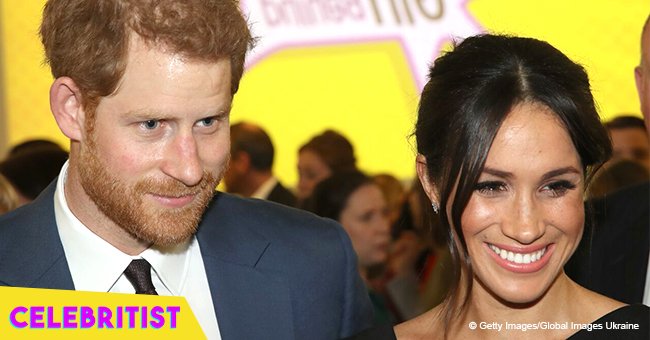 Meghan Markle sweetly holds umbrella for Prince Harry after 'making it rain' in Australia

Prince Harry and Meghan Markle share a sweet moment under the rain on their second day of touring Sydney. The town they visited was also grateful to them for ushering in the rain after a period of drought.
Prince Harry made it through the rain because of his wife, Meghan Markle. A video of the royal couple reveals Harry's pregnant wife holding an umbrella for him as he said his speech during their second tour day in Sydney.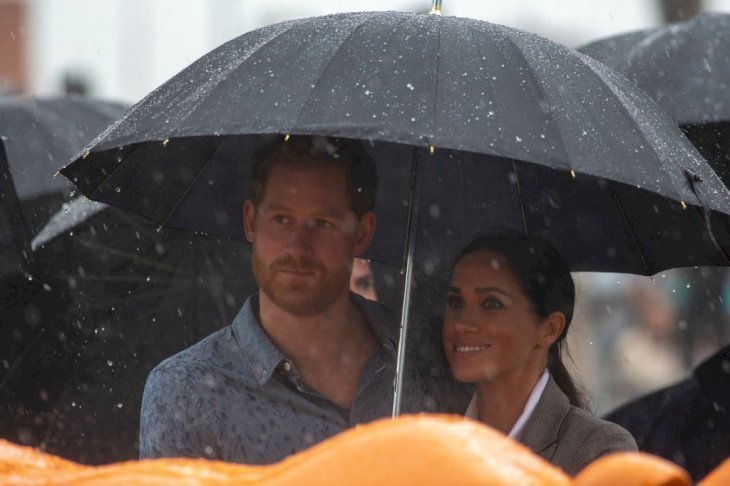 Source: Getty Images
MAKING IT RAIN
The couple traveled to the Outback town of Dubbo where the rain began to pour as they arrived at a park for a community picnic. Many believe the Duke and Duchess were to be thanked for the rain which has been scarce in the past months.
Meghan brought banana bread she baked and gifted it to a family in Dubbo who struggled to feed their cattle due to insufficient rainfall. She and her husband also threw cotton seeds on hay used to feed cows.
Mayor Ben Shields was grateful for the rain and even joked about the royal couple's hand in it in his speech.
"As your royal highnesses are aware, our region has been hit by a terrible drought. So we're very pleased that you can bring some of that English weather with you today, and hopefully, it will bring some relief to the farming families."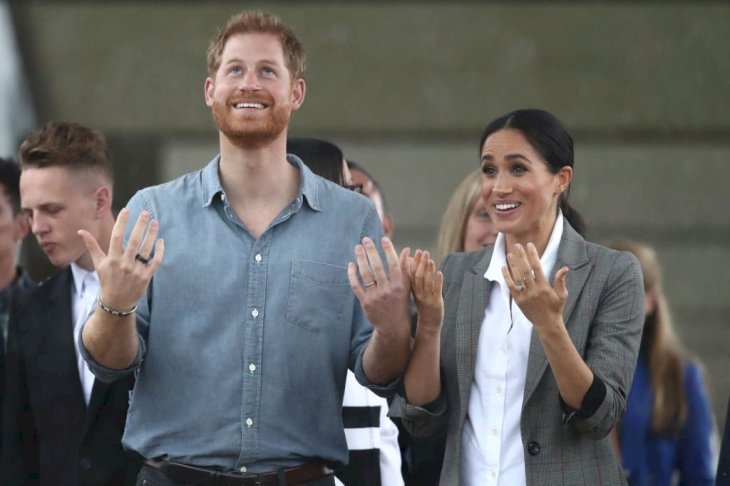 Source: Getty Images
MAKING IT SWEET
But it wasn't only the rain that made that day special. The 5-months-married couple also gave fans a reason to swoon when Meghan held an umbrella for her husband. The rain was pouring when Harry gave a speech outdoors so his wife dutifully lent him a hand and an umbrella.
MAKING IT MATTER
Harry acknowledged the hardships brought about by the drought and was applauded when he spoke about his mental struggle following the death of his mother, Princess Diana. He also thanked the people of Dubbo for inviting him and his wife and for the stories they heard. He added,
"And the rain was a gift."
MAKING A FRIEND
The royal couple's moment in the rain follows an adorable encounter they had the previous day. While greeting the crowd outside the Sydney Opera House, Harry spotted a 9-year-old girl who reminded him of his wife when she was that age. He soon introduced Meghan to the girl named Sethunya Gibbons. Meghan agreed their resemblance was uncanny. They even posed for a photo taken by Harry.
MAKING IT HAPPEN
Meghan is currently pregnant with her first child with the Duke of Sussex. They announced the news just as they touched down in Sydney for their 16-day journey that will also take them to Fiji, Tonga and New Zealand. Meghan is believed to be "running on adrenaline" with her condition but she intends to be present in all of their scheduled 76 engagements.
Please fill in your e-mail so we can share with you our top stories!