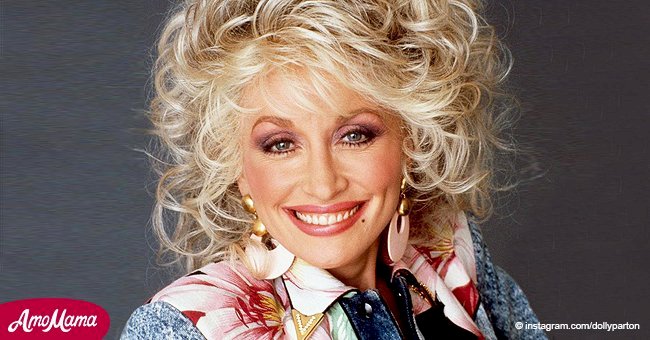 Dolly Parton's empire eclipses Taylor Swift, Carrie Underwood, and Garth Brooks
Everyone knows about Dolly Parton's amazing success story. But very few know about how much she has made in net worth over the years.
A report from Country Rebel informed that the country legend, who has an endless number of popular songs under her belt ranging from ballads to duets to pop crossovers, has around $500 million net worth.
Parton has beaten even the high earning stars including Taylor Swift and Garth Brooks, who have the net worth of $200 million and $150 million respectively.
Her journey to such an immense success began 72 years ago when she was just a child. Parton was determined to make it big from a very young age.
Follow us on Twitter to learn more.
Along the way, she not only released several highest-selling albums but also starred in hit movies and television programs including "9 to 5," "Steel Magnolias," "Rhinestone," and "The Best Little Whorehouse In Texas."
Parton also entered an agreement with Netflix for a series of movies based on her songs. Additionally, the reports of a sequel of "9 to 5" is also emerging.
Her other hits like "Jolene," "Island In The Stream," and "I Will Always Love You," further escalated her to the height of stardom and earned her a spot as a legend of music.
Later in 1980's, Parton also became a proud owner of a theme park in Sevier County, Tennessee. After naming it Dollywood, she was able to turn the park into one of the South's most valued tourist attraction.
Over the years, Dollywood has become one of the largest employers in the country. It has also collaborated with its sister waterpark and lodging resort to earn a spot as one of the most wanted tourist destinations in the country.
Her theme park and other business ventures add quite nicely to the dollars she made after selling over millions of albums, concert tickets, merchandise, and records.
Previously in 2016, Parton opened up about how she likes to take control of her businesses and money. She expressed her belief that it is important to "keep all of your goods close to home where you can control them."
Parton is also known for her great charity works and selfless philanthropic projects. In an interview, she even revealed how she decided to not have a child because she wanted to contribute toward a noble cause.
Please fill in your e-mail so we can share with you our top stories!