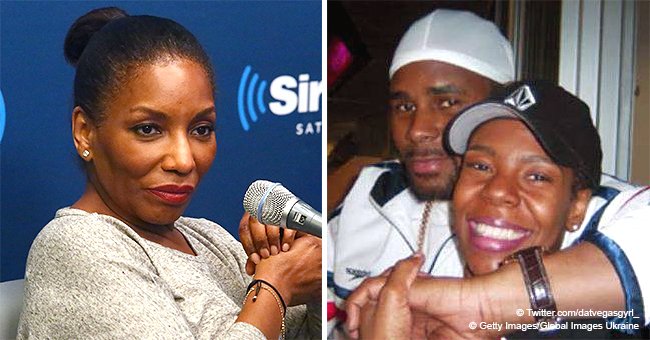 'She Should Go to Jail Too,' Stephanie Mills Slams R. Kelly's Ex-Wife, Says She Is Also Guilty
Stephanie Mills says R. Kelly is guilty as much as his wife and handlers are. The singer opens up in a recent interview about her unguarded opinion and reveals why.
R. Kelly shouldn't be the only one going to jail according to Stephanie Mills who says his ex-wife Andrea Kelly should join him there too. The outspoken entertainer aired out her unfiltered opinion to "The Root" believing Kelly's wife is as guilty as the controversial singer himself.
Mills was asked about her thoughts on Kelly's case and said that along with him, Andrea and his handlers should also be arrested. She believes all of them knew about what was going on but just kept silent about it for the singer's sake.
"You cannot tell me you live in a house with a man and you don't know what's going on. That is not true. I don't believe that. She [Andrea] should go to jail, too. And so should the handlers that helped him."
ON ANDREA'S KNOWLEDGE ABOUT R. KELLY'S SEXUAL AFFAIRS
In the film "Surviving R. Kelly," which dug up past issues about the sexual exploits of her ex-husband, Andrea denied knowing about what was going on. She said she was made to stay in one part of their home and couldn't move around without Kelly's permission. This was the reason she was unaware of the alleged sexual encounters her husband was into.
MILLS ON R. KELLY MUSIC
Meanwhile, Mills may think Kelly is guilty but she isn't for banning his music.
"I believe that R. Kelly should go to jail for what he's done. I don't believe that his music should be muted," she says. "Him writing his music has nothing to do with that. Him being an entertainer and a star."
ON MICHAEL JACKSON'S INNOCENCE
As guilty as she thinks Kelly is, that's the opposite of what she believes about the late singer Michael Jackson. Mills insists on his innocence despite the latest controversy stemming from the release of the documentary "Leaving Neverland."
The 61-year-old who dated Jackson in the past says she has no intentions of watching the explosive film "because he didn't do the things they said."
"He was already clear. He went to court. So why are they doing it? It's purely to make money. So, I will not be watching it, because I don't believe any of that is true. I know for a fact that it's not true."
TWO DOCUMENTARIES, TWO STARS ACCUSED
Kelly and Jackson are two singers who are making waves in the headlines lately both because of documentaries that seemed to shed light on their alleged sins.
Kelly was accused by several women of sexual abuse in "Surviving R. Kelly", most of which were minors at the time the crimes were committed. He was recently charged in connection to four women's claims, three of them minors. He surrendered himself to authorities and with the help of a woman who said he was his childhood friend, he was able to bail himself out. The embattled singer maintained his innocence during his explosive interview following his arrest.
Meanwhile, Jackson's two accusers, Wade Robson and James Safechuck admitted in the documentary "Leaving Neverland" that the King of Pop sexually abused them when they were young. The two who previously testified for Jackson in a molestation case where he was found innocent revealed they had no concept of abuse at the time. Blinded by the famous singer's attention, they didn't realize then that he was taking advantage of them in an offensive way. Both confessed to suffering trauma after realizing the truth.
Please fill in your e-mail so we can share with you our top stories!