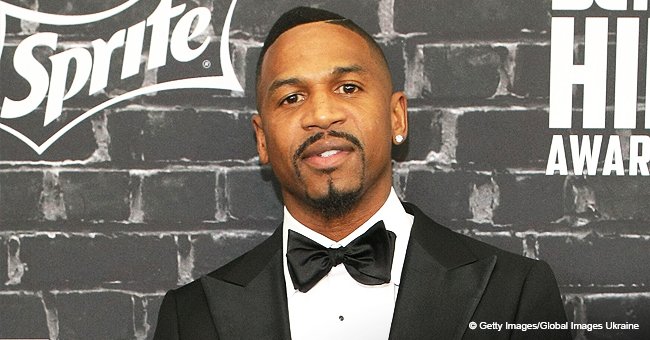 Stevie J Drops a Bomb about His Involvement in 'Love & Hip Hop: Atlanta'

Star of "Love and Hip Hop" Stevie J posted a cryptic comment on Twitter that seems to indicate that he will not be returning for the reality show's new season.
Fans of "Love & Hip Hop: Atlanta" are reacting to a post shared by Stevie J on Twitter that hints that the music producer's collaboration with the reality show may be coming to an end.
Stevie J, who has been a central character in the reality show and whose complicated love life has kept fans riveted for years, may not return.
THE EIGHTH SEASON OF "LOVE & HIP-HOP" WITHOUT STEVIE J?
Just as the eighth season of "Love & Hip Hop: Atlanta" is set to premiere on March 25, 2019, on VH1, reality star Stevie J shocked fans by posting on his Twitter account:
"Not returning for a full season. No need"
Stevie J's roving eye has led him into many relationships, and he has fathered 6 children with 5 women
STEVIE J'S COMPLICATED LOVE LIFE
One of the reasons for Stevie J's exit from the series may be his recent marriage to singer Faith Evans.
During Stevie J's 7 season's on "L&HH" his love triangle with Mimi Faust, and Joseline Hernandez kept audiences glued to the screen, but Evans may not enjoy seeing her husband hob-nobbing with his exes on a daily basis.
IS FAITH EVANS KEEPING STEVIE J ON A SHORT LEASH?
Evans couldn't be blamed if she decided to keep Stevie J on a short leash, after all the music producer is well known for his wandering eye, and has kept more than one luckless lady on a string.
SIX CHILDREN WITH FIVE WOMEN
Stevie J's roving eye has led him into many relationships, and he has fathered 6 children with 5 women: son Dorian, with Rhonda Henderson; daughter Sade , with Felicia Stover; son Steven Jr. and daughter Savannah, with Carol Antoinette Bennett; daughter Eva Giselle, with Mimi Faust; and daughter Bonnie Bella, with Joseline Hernandez.
In 2014, Stevie J was arrested in New York for nonpayment of court-ordered child support, on which he owed over $1,000,000.
Evans, 45, has 4 children of her own, and it is unknown if the couple is planning on growing their family.
STEVIE J'S EX'S REACTION TO HIS UNEXPECTED MARRIAGE
Evans may have a good reason for wanting to keep her new husband away from temptation.
If the July 2018 wedding between Stevie J and Faith Evans was a surprise for fans, it was an even bigger surprise for Joseline Hernandez.
Hernandez, who is the mother of Stevie J's youngest child, Bonnie Bella, 2, was shocked to see the posts announcing the wedding on social media and responded with posts of her own.
Hernandez shared a screen capture of a conversation with Stevie J in which he asked her to marry him. Stevie J professed that he loved her - and this conversation supposedly took place a month before he married Faith Evans.
It remains to be seen if the singer can keep Stevie J on the short and narrow.
Please fill in your e-mail so we can share with you our top stories!