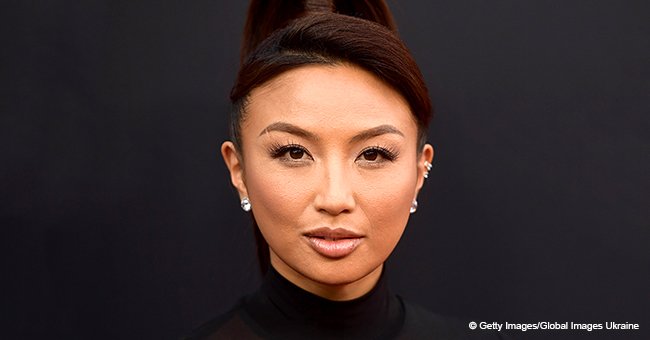 'They're so Cute!' Jeannie Mai Reveals She Froze Her Eggs after Years of Saying She Didn't Want Kids

Jeannie Mai has close to a dozen "cute" eggs frozen and reveals why she decided to store them. "Who knows? You might have a little Jeannie!" she says.
Jeannie Mai confessed in the past that one of the reasons for the demise of her marriage to Freddy Harteis was their differences in opinion about having children. Mai refused to have them. But she kept the door open for the possibility of having kids as she recently admitted on her show.
Speaking to her co-hosts in "The Real," Mai revealed she froze her eggs because "I never wanna say never." She went on to say that she has 11 eggs and gushed about them.
"They're so cute you guys!"
The eggs, she clarified, are unfertilized so they have no gender. Which means she needs to find a suitable man to turn them into embryos if she decides to become a mother in the future.
RECONSIDERING MOTHERHOOD
Mai began contemplating the idea of becoming a mother back in 2016 when she hinted at the possibility of freezing her eggs.
"I'm 37, I know I'm not getting any younger. I know if I was going to have a kid, I should decide now, today, five minutes ago," she said.
"So I've decided I'm going to start thinking about freezing my eggs. I just want to think about it. I don't want anybody's hopes to get up, because freezingg my eggs just means giving me the option. It doesn't mean anything is guaranteed."
With that train of thought, it seems the talk show host made the decision to extract her eggs. And now that she's 40, those eggs may be useful to her after all.
"It's really weird. After you turn 40, I'm telling you guys, it's a magic age. If you really spend the time, like get excited about your 40s, spend all the time giving yourself love, when you get to that place all of a sudden, because your heart is full and you're healthy, all of a sudden you're open to love in so many different areas," she said. "So who knows? You might have a little Jeannie!"
ON HER EX BECOMING A FATHER
As she considers her options, Mai's ex already found happiness in becoming a father for the first time. Harteis and his fiancé welcomed their daughter in October. Mai expressed her joy hearing the news knowing it was something Harteis wanted that she deprived him of.
"I'm so happy that he's a father and that he's found love. Those things are so amazing to me," she said in an episode of her show.
BATTLING A BITTER DIVORCE
Mai's feelings for Harteis as a father is one bright area in their otherwise bitter post-separation relationship. They went through a nasty divorce with Mai seeing a different side of her ex that she didn't know existed. She expressed her disappointment when she spoke about how their divorce went and even said she wouldn't have married him if she knew then what she knew about him now.
MOVING ON
But that's water under the bridge. Mai seemed to have moved on from that experience and is now happily single and "multi-dating." She revealed this after rumors surfaced she was seeing rapper Young Jeezy after they were spotted together celebrating her 40th birthday. Mai set the record straight that she and the entertainer were having fun with no labels. She insisted she was dating other people too. Maybe she's trying to find the perfect candidate for her frozen eggs.
Please fill in your e-mail so we can share with you our top stories!