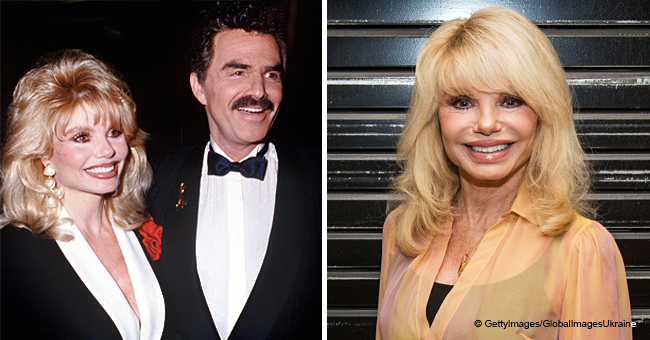 Burt Reynolds' 73-Year-Old Ex-Wife Loni Anderson Looks Great While out for Dinner with a Pal
Loni Anderson was spotted having dinner at Craig's in West Hollywood on Monday and was escorted out of the restaurant by a male companion.
Anderson looked ageless and stunning in an elegant black lace dress. The blonde bombshell was famous for her high profile marriage to screen icon Burt Reynolds from 1988 to 1994 but the relationship ended in one of Hollywood's messiest divorces.
Despite their differences, both Reynolds and Anderson agreed that their son, Quinton was their "greatest collaboration." He was Reynold's only child. Before Anderson, he was married to Judy Carne, the English comic, from 1963 to 1965. During the late 70's to the early 80's he was in a relationship with Sally Field, whom he had referred to as the love of his life. Anderson has another child, Deidra Hoffman, 53, with her first husband Bruce Hasselberg.
Three years before he died, Reynolds expressed regret about his marriage to Anderson, saying that it "was a really dumb move on my part. I should have known that you don't marry an actress. It wasn't lollipops and roses."
Reynolds passed away at the age of 82 on September 6, 2018 at the Jupiter Medical Center in Jupiter, Florida. He was in almost 100 films from 1961 until his death in 2018.
After his passing, Anderson paid her respects, saying,
"Quinton and I are extremely touched by the tremendous outpouring of love and support from friends and family throughout the world. Burt was a wonderful director and actor. He was a big part of my life for twelve years and Quinton's father for thirty years. We will miss him and his great laugh."

Reynolds did not remarry after his split with Anderson and when asked whether she was the love of his life, he didn't hesitate to say that Sally Field was the only lady who stole his heart. In a 2015 interview, Reynolds said,
"It was real. I really cared for her. She's very, very special."
Please fill in your e-mail so we can share with you our top stories!