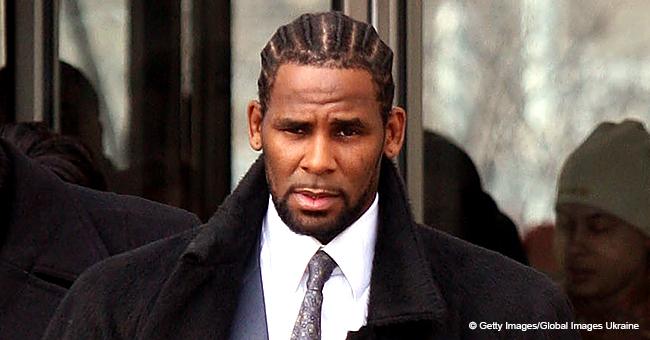 R. Kelly Reportedly Left with Negative $13 in His Bank Account after Massive Debt
R.Kelly's financial woes have come to light again as new reports claim that he has negative $13 in his bank account while still owing massive debts.
Last month, Kelly, who is facing criminal sexual abuse charges, was arrested for failure to pay over $160,000 in child support, and now it seems the embattled singer's financial troubles are even worse.
The Blast recently obtained court documents showing that Wintrust Bank, where Kelly has an account, informed one of the singer's creditors that he has a balance of negative $13 with them.
"When you see me in the club, with a couple of drinks in my hand, and chilling, please, take it easy" ~ R. Kelly
The creditor is Kelly's former landlord, Midwest Commercial, who he owes back rent for his Chicago home. The landlord had sued Kelly for unpaid rent, and both parties reportedly reached an agreement where the singer was to pay $173,000.
According to The Blast, the landlord subpoenaed Sony Music, ASCAP and multiple banks where Kelly, 52, held accounts in an attempt to collect on the debt.
From the Bank of America where Kelly has two accounts, the creditor seized $154,527.22, leaving only $625 in total. ASCAP – the American Society of Composers, Authors, and Publishers, which collects money for artists –claimed they do not owe Kelly any money.
Now, the former landlord is said to have approached the judge in the case to release the rest of what Kelly owes them from Sony Music.
The "Happy People" singer was embroiled in a similar legal battle last year, reports Madamenoire. He was sued by an Atlanta-based property company, SB Property Management Global, for the damages recorded at two of his homes.
The damages were reportedly recorded in the electric wiring, flooring, and windows while a stove, ceiling fan, and light fixtures were missing.
Kelly's financial state first became a topic of discussion in February after he was unable to post $100,000 bond for his criminal sexual abuse charges.
At the time, the singer's lawyer, Steven Greenberg, revealed that his client "really doesn't have any money at this point" due to "mismanagement," "hangers-on," and "bad deals."
Kelly was eventually bailed out of jail by a fan, and the story was the same when he was arrested in March for defaulting on child support payments; a mystery person made the payments on his behalf.
Over a week ago, Kelly referred to his financial situation in an Instagram video when he begged the media to "take it easy" on him ahead of a club appearance in Springfield, Illinois.
"This is how I got to get paid now for right now, so I gotta go do this event, and it's a party," Kelly said in the video. "So when you see me in the club, with a couple of drinks in my hand, and chilling, please, take it easy."
Please fill in your e-mail so we can share with you our top stories!