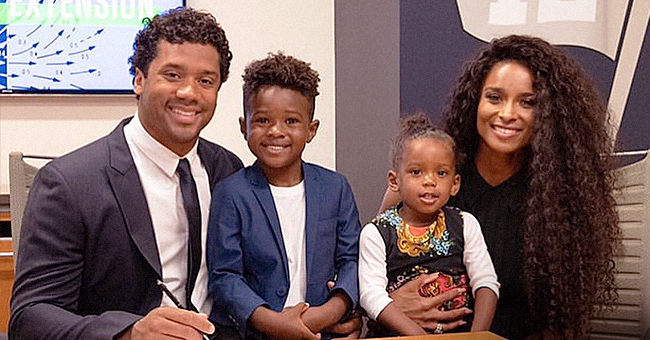 Instagram/ciara
Inside Ciara & Russell Wilson's Superhero Birthday Bash for Son Future (Video)
Russel Wilson and wife Ciara celebrated her son's birthday over the weekend with a superhero-themed birthday bash. Little Future got to enjoy two epic parties, one with his mom, and one with his father Future, who has been criticized on social media for giving the boy a pretty expensive gift.
Ciara's eldest son, Future Zahir, turned five over the weekend and the "Level Up" singer couldn't leave the occasion pass without throwing her boy a fun-filled birthday party.
She teamed up with husband Russell Wilson to give little Future an unforgettable superhero-themed bash at a mini amusement park for kids.
There, the boy got to enjoy the rides, a karting race with step-dad Wilson, a layered cake with some of Marvel's superheroes, and many other activities alongside his little sister Sienna and his friends.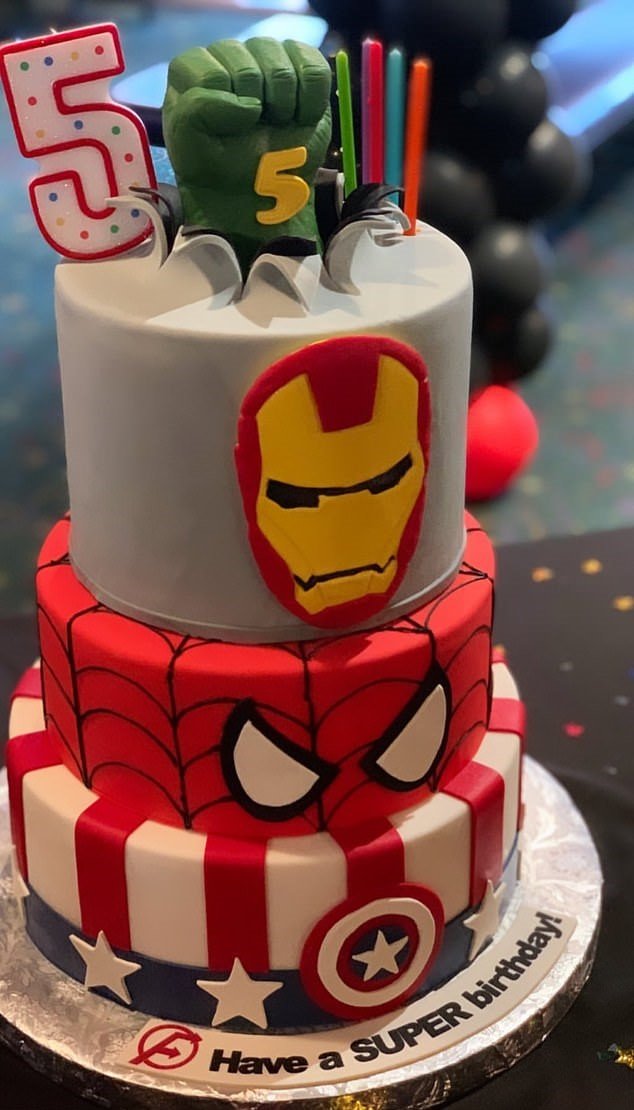 Future Zahir's birthday cake. | Source: Instagram Stories/ciara
Ciara shared some pics and videos of the party through her Instagram stories, and later on posted a video of the moment they sang the birthday to an excited and smiley Future, as Russell held him in his arms.
"Happy Birthday Sunshine! I can't believe you're 5 years old! Wow!! Mommy's so proud of you! I love you so much! #5," the singer captioned her post.
RUSSELL GETS PRAISES
Wilson also shared his own post to congratulate Future Jr. and added a heartwarming caption that reads:
"From the moment we came into each other's worlds to now... 5 years later, you have changed my life and my heart for the better. You are the greatest gift I could have ever asked God for! I will always love you, guide you, teach you, and care for you. Happy 5th Birthday Future! Papa Russ Loves you!"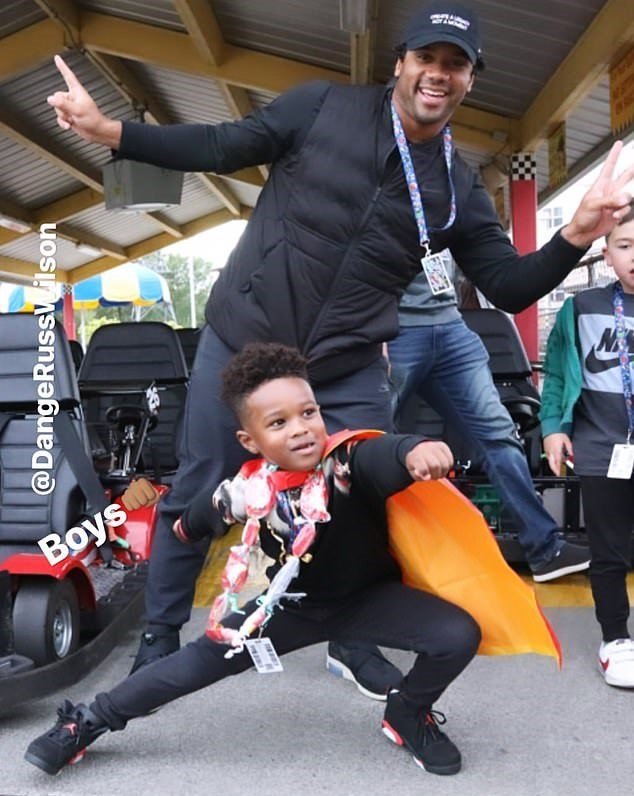 Russell Wilson and Future Zahir at his birthday party. | Source: Instagram Stories/ciara
Fans of the NFL star were quick to fill his comment section with praises for being such a great stepdad to little Future.
"When a man takes another man child as his own that's truly amazing," one fan wrote, commending Russell.
Another added, "Forget just being 'Papa Russ,' you're his dad!!!! Period. You are so good to him; absolutely love it."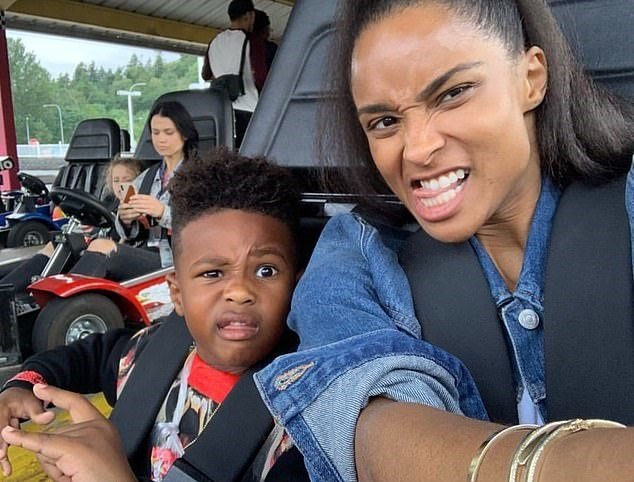 Ciara and her son Future at his birthday party. | Source: Instagram Stories/ciara
And a third one agreed:
"I do not care what you guys say the BEST gift you can give your kids is your TIME. Fatherhood is not about the lavish gifts- rich, poor, or surviving. They are nice for the moment. But, give a child some memories, laughter, love, and your time. Why? It lasts forever. Russell won without trying to win. Period. Do not @ me. I said what I said."
FUTURE GETS SLAMMED
On the other hand, rapper Future threw his son a second birthday party. His was Flash-themed, and also featured a lot of decorations, sweets, food and entertainment for the spoiled birthday boy.
However, what caught the fans attention wasn't the party, but the gift the rapper gave Future Jr: a brand-new Rolex watch.
In a video shared on his Insta-stories, Future showed off the moment his son opened the box of his golden Rolex, and his underwhelming "Thanks" after receiving it.
The rapper later shared a pic of the by rocking his watch while playing around, and captioned it: "'It was somethin bout that rollie when it first touched my wrist' -Meek."
Unlike Wilson, Future received backlash from his followers on the comments, as most people pointed out the gift wasn't appropriate for such a young kid, who was probably expecting some toys instead of a watch that's worth over $30k.
"The uneducated black man way of parenting. Buying a 5 years old a Rolex, instead of investing in his future. Russell Wilson, Bill gates, and smart, educated father would never do something this dumb," wrote one user.
"Kid probably wanted the Spider-Man watch lol," another person pointed out.
And a third one couldn't help but compare Future to Russell, writing:
"Meanwhile Russell is wishing this child a happy birthday and relishing in the fact that this little boy has made an impact on his heart."
It's not the first time that Future and Russell get compared by fans for their different approach in parenthood.
The men don't have the best co-parenting relationship, and Future even called out Wilson for "not being a man" and doing what Ciara "tells him to do" in an interview earlier this year.
Still, Ciara and Russell have taken the high road by ignoring Future's vicious remarks. Instead, they have focused on raising both Future Jr and their 2-year-old daughter, Sienna Princess.
Please fill in your e-mail so we can share with you our top stories!