Dulé Hill & Wife Jazmyn Simon Announce Birth of Baby Levi with Cute Photos
Dulé Hill and actress Jazmyn Simon have just had their first child together, a baby boy. 
Another celebrity couple welcomed a bouncing baby this Spring, and this time it's "Suits" star Dulé Hill and his wife Jazmyn Simon.
The baby was born on May 10, 2019, but the couple kept the arrival under wraps until now.
"We are sleep deprived. Especially Mom, who is breastfeeding! But we are so in love and full of gratitude and awe of this miraculous moment in time." Dulé Hill
FIRST PHOTOS OF BABY HILL REVEALED
The doting parents posted the first photos of their adorable baby son on Instagram to the delight of their fans.
Curiously enough, Hill's son was born just 4 days after his former "Suits" co-star Meghan Markle gave birth to her Royal baby son, Archie Harrison Mountbatten-Windsor.
Dulé Hill and Jazmyn Simon met in 2016 on the set of "Ballers"
BABY HILL HAS A BIBLICAL NAME
The baby was given a biblical name, Levi, to honor his parents' commitment to their faith. Little Levi presented as a breech birth, so doctors had to do a cesarean section to bring him safely into the world.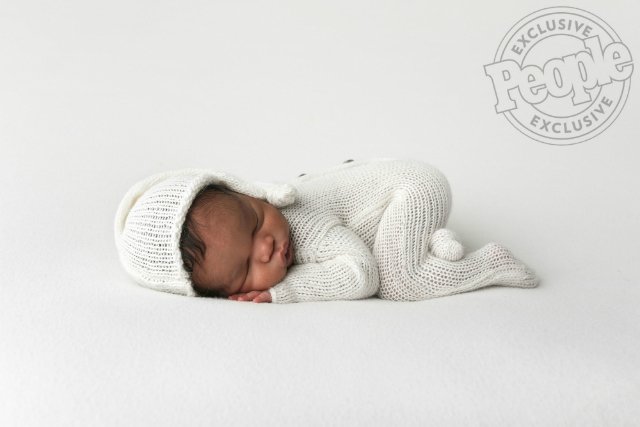 DULÉ HILL IS LOVING FATHERHOOD
Hill is besotted with his adorable son, and admits that he is constantly photographing him.
"Every time we blink, he seems to change. We smile and cry a lot, realizing how desperately we needed someone we had never met." he said.
LEVI IS JAZMYN SIMON'S SECOND CHILD
Levi's arrival makes Simon a mother of two, since she already had a daughter, Kennedy, from a previous relationship.
"With a 14-year-old, we realize how fast time goes. So we are just taking in each moment as they come. Oh, and we are looking forward to him learning to tap dance. Obviously!" said Hill.
Baby Levi weighed 7 lbs., 10 oz., at birth, and measured 19½ inches long. We can't wait to see more of him in the near future.
DULÉ HILL AND JAZMYN SIMON'S LOVE STORY
Dulé Hill and Jazmyn Simon met in 2016 on the set of "Ballers" and fell in love instantly.
The couple got engaged in 2017 and tied the knot in April 2018 at the Garden of the Capuchinas in Antigua, Guatemala.
In January 2019 they announced that they were expecting their first child together.
"Sooo, @JazmynSimon & I have been keeping a secret … The Littlest Hill is coming soon" and added the hashtags, "ItsABoy #ComingSoon #May2019 #GodIsSoGood."
Simon, 38, has a 14-year-old daughter, Kennedy, from a previous relationship.