Shaquille O'Neal's Cryptic Response after Trying to Kiss Ex Shaunie in Pics
It's all love between exes Shaquille, and Shaunie O'Neal and the former NBA superstar never misses a chance to prove it. In new pics taken at a family reunion, Shaquille was caught showing off his affection for Shaunie hours before he told a fan "that's mine," referring to the "Basketball Wives" star.
The O'Neal family is always down to having a good time when they get together, and Shaquille's prankster personality always comes out whenever he's around ex-wife Shaunie, the mother of his four children.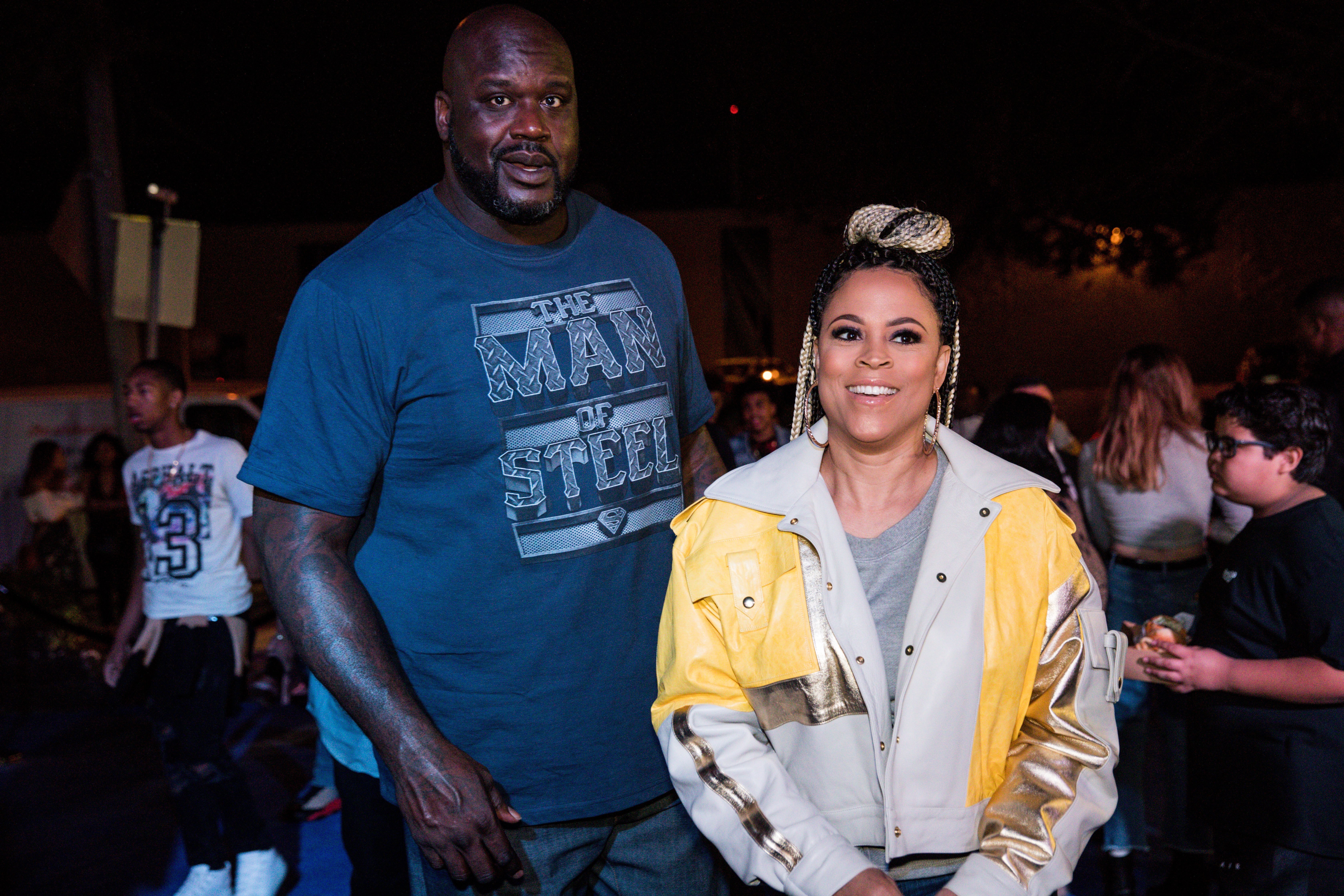 PUBLIC DISPLAY OF AFFECTION
Over the weekend, the family went out for dinner at Mastro's Restaurant in Beverly Hills, and as paparazzi pointed their cameras at them, Shaquille sneaked behind Shaunie to hug her and try to plant an innocent kiss on her cheek.
However, Shaunie was quick as she tried to get away from the 7 ft tall man that totally enveloped her in his arms. Still, the reality star was laughing the whole time, clearly used to her ex's shenanigans.
"People are always like, oh you guys should get back together — no, that's not happening."
Pics of the encounter shared on The Shade Room prompted fans of the former couple to fill the comment section gushing about their adorable relationship. And others even started to speculate about the possibility of them getting back together.
One user tagged Shaq and added: "here comes the speculations!!!," to which—surprisingly— O'Neal replied stating: "That's mine"—referring to Shaunie.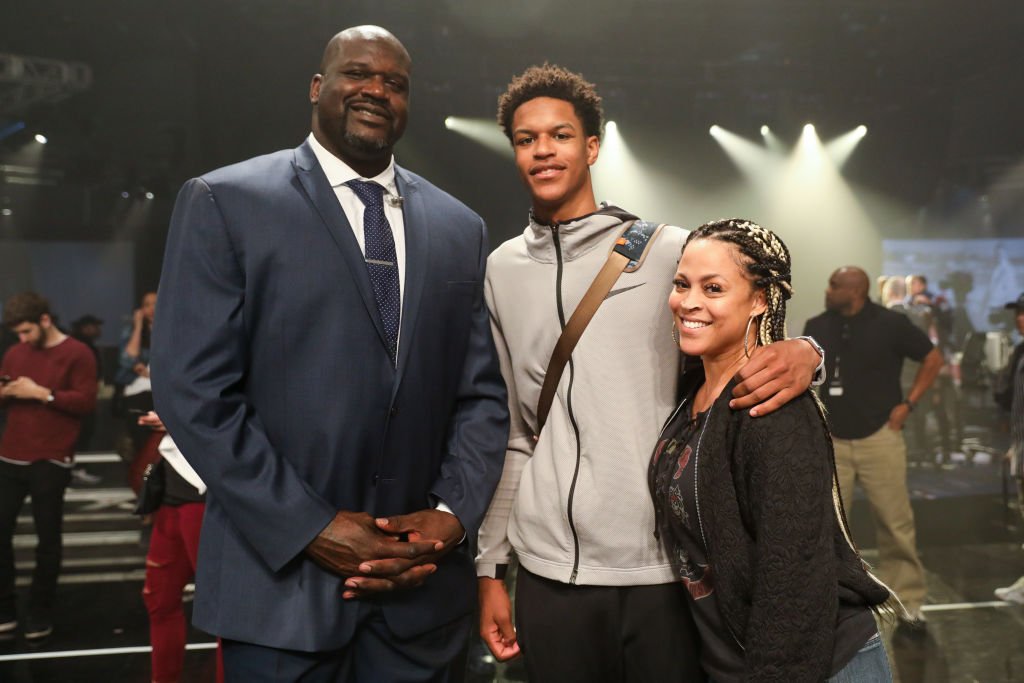 FANS' REACTIONS
Although Shaquille's reply might be just a joke, some users have taken it seriously and believe the Hall of Famer is trying to win Shaunie back.
"This [is] why I will NEVER take a man with a [baby mama] serious., nope nope nope," wrote one user, and around 8k people agreed with the sentiment by liking the comment.
Another added, "Men always wanna come 'home' and do the right thing once they get old with a limp d**k and need someone to take care of them."
And a third one agreed:
"Baby daddies, I tell you. They run through everything they want living their best life with relationship after relationship but never really get over their bm. At least the 1st bm I should say. Byeeee Shaq."
ALL IN GOOD FUN
This is not the first time Shaquille show off his love for Shaunie in public after their 2009 divorce.
Last March at the opening of "Shaquille's," the new culinary business owned by Shaq in Los Angeles, the 47-year-old was caught on a video recorded by Shaunie sticking out his tongue as if to playfully lick her.
The mother of five was quick to pull her face away just in time, as someone in the background screamed: "Put that tongue back in your mouth!"
And last year, when Shaquille released his suit line for big men in collaboration with JCPenney, he promoted it on Instagram by sharing a pic donning an elegant outfit and adding in the caption:
"This is the same suit I'm wearing when I marry @shaunieoneal5."
However, Shaunie was quick to slam down Shaquille's and his fans hopes by replying:
"Actually this suit is more fitting for next seasons star of The Bachelor on @abcnetwork #justsayin #wedidthatalready."
STRICTLY FRIENDS
Shaunie and Shaquille were married for five years and share sons Shareef, 19, and Shaqir, 15, and daughters Amirah, 17 and Me'arah, 12. Shaunie also has son Myles, 21.
It was the "Basketball Wives" star who filed for divorce in 2007, citing the relationship as "irretrievably broken" after Shaquille's countless cheating. And because of the broken trust between them, Shaunie says they didn't see eye-to-eye at the beginning of their co-parenting relationship.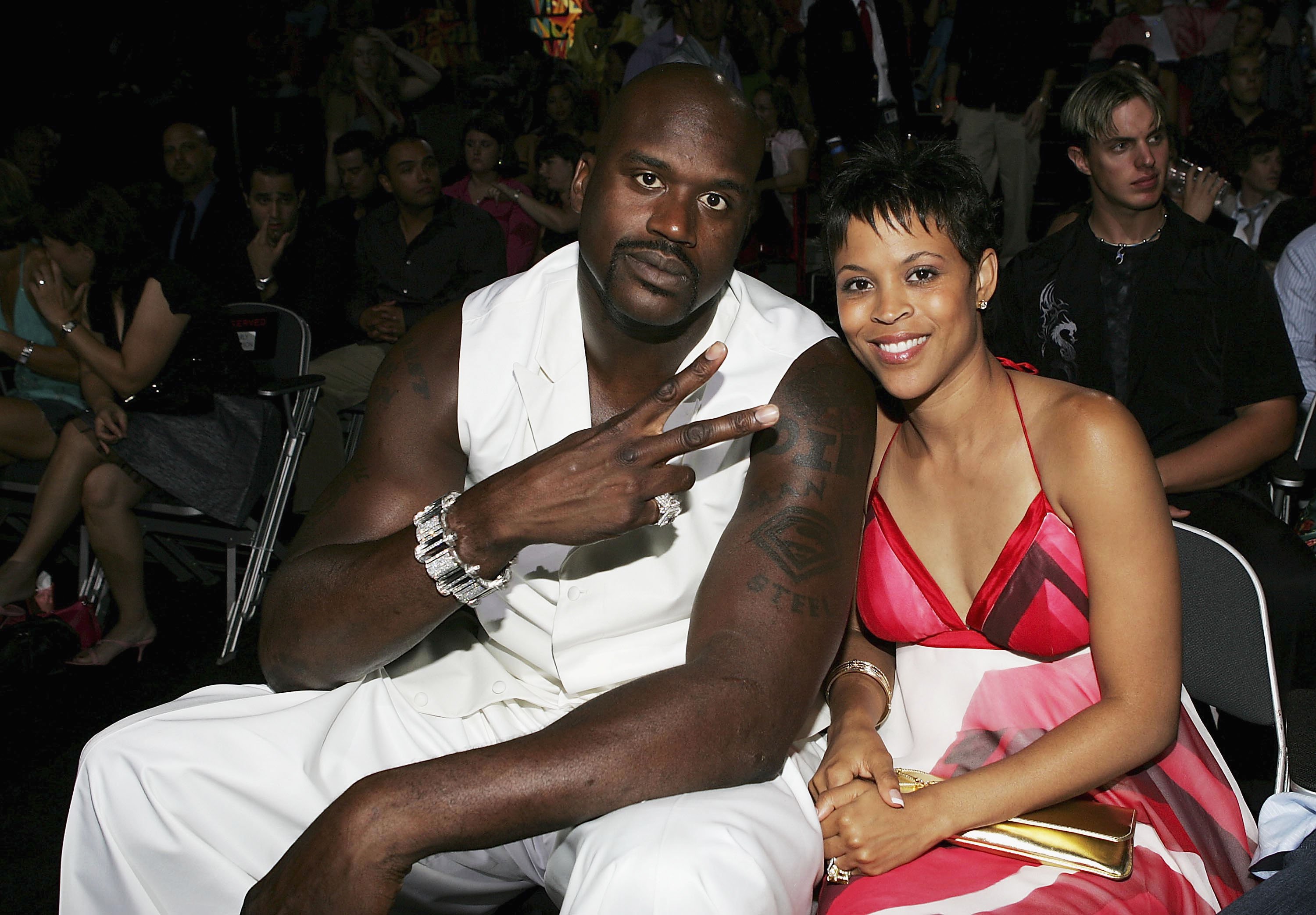 "We're great now, but it took a long time like we definitely did not have the relationship that we have now the first few years," she told Life&Style last year. "I mean, we're going on eight years of being divorced now, and I'd have to say the good first five [or] six were really rough."
Luckily, these days Shaunie and Shaquille have a beautiful friendship, and they can share everything. They're so comfortable with each other that some of their closest friends have suggested they should get back together.
"People are always like, oh you guys should get back together — no, that's not happening. We just are cool, and we can function, and we respect each other's space, and it's good," Shaunie clarified.