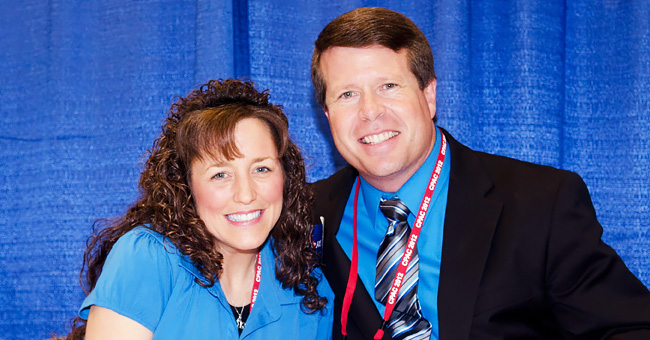 Getty Images
Here's What Each Duggar Family Members Net Worth Is

When "19 Kids & Counting" first started, the show was mainly about Michelle and Jim Bob Duggar's money saving tips. Fans, however, question whether the Duggars are really as frugal as they appear on the show.
The first season of the Duggars' popular reality TV show showed the entire family openly expressing their love for coupons and bargains. Jim Bob even claimed that he does not use credit cards.
The large family worked hard to portray a humble and grounded lifestyle. However, considering the success of their show, fans suspect they may be more well off than they let on. Many want to know what exactly are the Duggars worths?
Jim Bob and Michelle Duggar
Since all unmarried Duggar children live with and rely on their parents, Jim Bob and Michelle Duggar, it seems logical that they foot most of the household costs. Feeding that many mouths can't be cheap especially if you're living a debt free life as the Duggars claim.
Thus it should come as no surprise that Jim Bob and Michelle have a net worth of at least $3.5 million. According to reports, "19 Kids and Counting" is estimated to have earned the duo a whopping $25,000 to $40,000 per episode.
Jim Bob also sold used cars before the show and ventures into real estate projects when he's in the mood to make some extra cash.
Josh & Anna Duggar
The oldest son, Josh Duggar was disgraced and lost his fanbase when he confessed to multiple scandalous issues including cheating on his wife and child molestation. The controversy hurt his short career at the Family Research Council.
After losing his job, Josh went back to Arkansas. With his career in tatters, his net worth is approximated at a meager $200,000.
John-David and Abbie Duggar
John-David is a professional actor and entrepreneur. He owns a Truck Company called Duggar Towing and is also a certified Pilot.
His combined success on TV and his business ventures may have accumulated him an estimated $1 million dollar net worth, according to some reports. This means that John-David would be one of the richest Duggar children.
Jill Duggar & Derick Dillard
Derrick Dillard's finances seem to be murkier than the rest of the family. Though, he worked as an accountant for Walmart and InTouchWeekly estimated he earned around $44,000 while at the company, his life appears to be less than comfortable.
While studying to be a minister, Derrick has been seen constantly asking for donations from fans. Jill, on the other hand, might have a nest egg of her own stashed. She co-authored a book with her sisters, and earns a paycheck for her role on the reality TV show "Counting On."
Jessa Duggar & Ben Seewald
Jessa and Ben appear to lead the simplest life from the Duggar clan. In Ben's first appearance on the show, he revealed that he repaired windshields for a living.
According to The New York Daily News, he later gave up the job to attend community college. Jessa, on the other hand, does not work. She is a homemaker.
Fans assume that the couple relies on the money they made from the show "19 Kids & Counting" as well as the paychecks they receive for appearing on the current spinoff, "Counting On."
Jinger and Jeremy Vuolo
Jeremy Vuolo is certainly more well off than some of the other Duggar sons-in-law. As a former professional soccer player, he is reported to have gained an estimated net worth of about $500,000. However, he eventually gave up his career as an athlete to become a preacher.
Jinger also rakes in her own income through the popular reality television shows she appears on. So even though he might not be earning as much as he used to, this couple's lifestyle is still relatively comfortable.
Joy-Anna Duggar & Austin Forsyth
Austin Forsyth is a businessman so it's no surprise that his net worth is estimated at an impressive $700,000. Forsyth successfully runs a home-flipping business with his father.
He also works at the family's camp, the Fort Rock Family Camp. Joy-Anna is no slouch either. She pulls in a decent income from TLC for her roles on her family shows.
Joseph Duggar & Kendra Caldwell
Joseph is reportedly working in the real estate business and has his reality television money to fall back on. However, there are no clear records of his or Kendra's income or net worth available.
As for the rest of the Duggars, their net worth remains unclear.
Please fill in your e-mail so we can share with you our top stories!