Kylie Jenner and Travis Scott Are Reportedly Discussing Marriage
After two years as a couple and a child, Kylie Jenner and Travis Scott seem to be ready to take the next step into their relationship, since, according to reports, the young stars have been talking about marriage.
Kylie Jenner might be getting ready to take the plunge into the married life, according to what insiders told PEOPLE.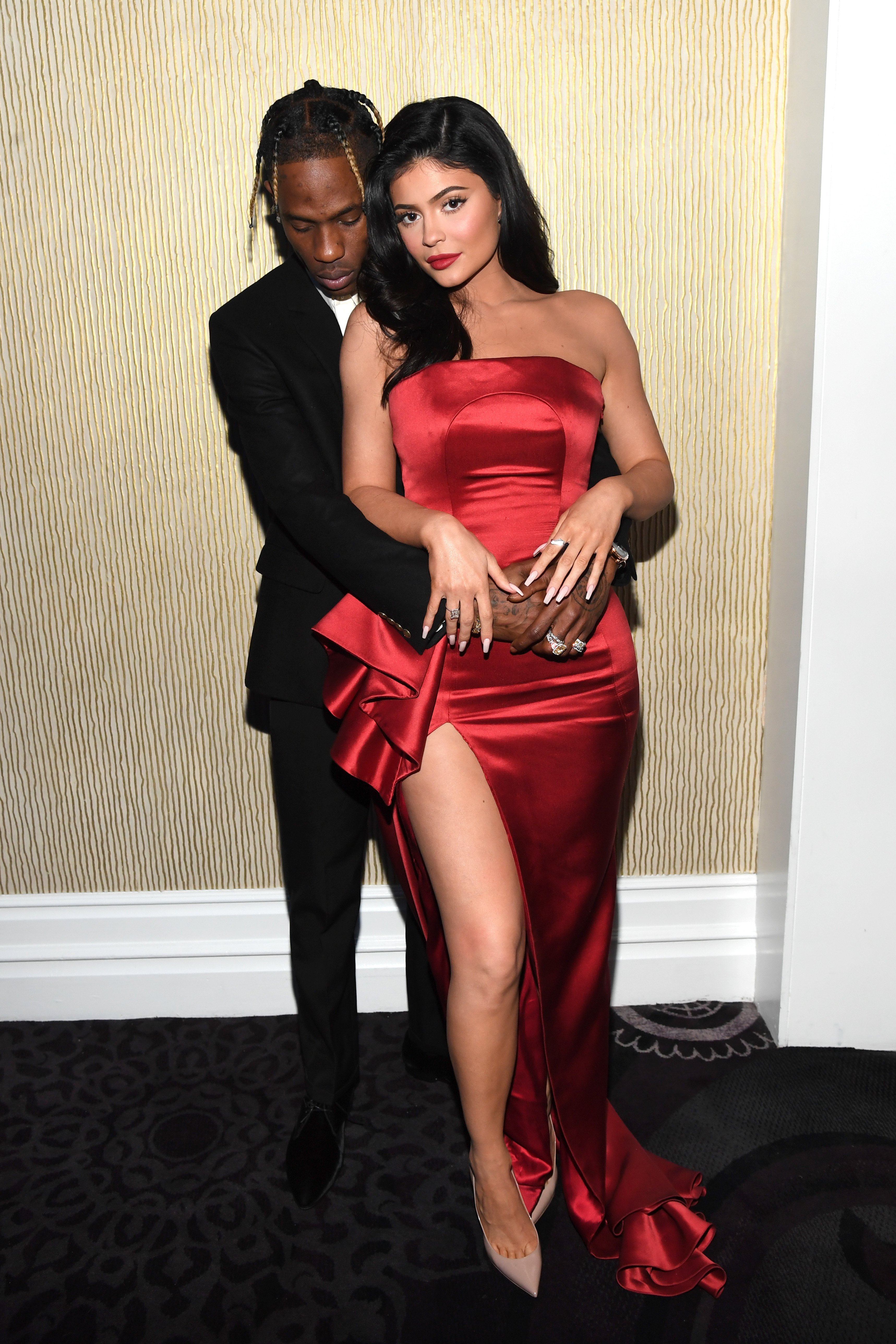 READY TO BUILD A BIGGER FAMILY
"Kylie is very happy with her life," a source told PEOPLE. "She and Travis are discussing marriage."
The 21-year-old makeup mogul and the 28-year-old rapper first met at Coachella in April 2017, and less than two months later, they had already conceived their first child, daughter Stormi Webster. The couple is enjoying parenthood so much that they hope to expand their family soon.
"We'll get married soon. I just gotta sturdy up — I gotta propose in a fire way."
"Everyone thinks Kylie will be pregnant with her second baby soon. They are trying," the source added. "Kylie loves being a mom and can't wait to give Stormi a sibling."
Rumors about Kylie and Travis being engaged have been swirling around for months, but the reality star let her fans known that when Scott puts a ring on her finger, she won't be able to keep the secret. "I'll let everybody know," she promised.
TRAVIS TALKS ABOUT MARRIAGE
As for Scott's views on marriage, the "Sicko Mode" rapper told Rolling Stone last year that he's sure he wants to marry Kylie because he can't "operate" without her in his life.
Although he admitted they were "just two kids, f***ing around" at the start of their relationship, it didn't take long for their chemistry to take over and let them see how good they are together.
"Maybe, like, the first week, you don't know if it's real or a fling," he said. "Then the second week you're like, 'Whoa, I'm still talking to her, she's responding, I'm responding. We ain't run out of a thing to say.' And it got to a point where I was like, 'I need her with me to operate."
"She's that one,'" he added, "We'll get married soon. I just gotta sturdy up — I gotta propose in a fire way."
GUSHING ABOUT HIS GIRL
Elsewhere in the same interview, Scott revealed that it's easy for people to make assumptions on "his girl" because of her status as a reality TV star, but it turns out, the thing he loves most about Kylie is how "chill" and "cool" she is despite her fame.
"She's a Tim Burton fan, which is fire. Wes Anderson fan, which is fire," he said. "I like just to go outside and walk. Knowing a girl that famous, you'd think she's like, 'I need to go send somebody to do this for me,' or 'I need 15 motherf***ers around me,' but we just walk out the crib."
Scott, who values his privacy, had his worries about dating someone who has cameras on her for most of the day. But Jenner was quick to dissipate his doubts with her attitude.
"Going into a situation like that, you'd think it would be a whole public fest. You never know. 'Maybe she's into all the photos, or worried about this and that,'" he admitted.
And continued:
"And then you realize [she] is normal as possible. I realized what really mattered to her, which is none of this s**t. She's the coolest of all time."
KYLIE WANTS SEVEN GIRLS
Jenner, on the other hand, has said on repeated occasions how great Travis is with their daughter.
She told Paper magazine of the rapper that he's "a great dad, a big kid, and a fantastic partner," and maybe for the same reason, the makeup mogul is set to have even more kids with him.
And although Scott wants to have a son, Jenner once told James Charles that she's ready to have seven more girls and then, maybe, she will think about having a boy.
"I used to have dreams, even at a young age, of having kids, like actual dreams," she said about motherhood. "It was a part of my life that I was craving. I don't feel like a different person. I just look at life a little differently."
Despite Kylie's promise of announced her engagement to the world, her fans are wary and for an excellent reason, considering she managed to keep her pregnancy a secret until after baby Stormi was born in February 2018.