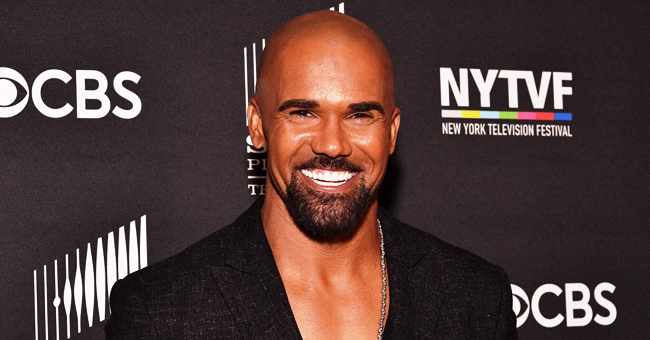 GettyImages
Shemar Moore Once Opened up about His Relationships with Toni Braxton and Halle Berry
"Criminal Minds" heartthrob Shemar Moore once revealed what it was like to date two of the most beautiful women in the industry: Toni Braxton and Halle Berry. He compared the experiences and revealed what he learned from each woman.
Shemar Moore has become one of Hollywood's most eligible bachelors in the last decade, but that doesn't mean he has remained single through his entire acting career.
A WILD ROMANCE WITH A BRAXTON SISTER
The now 49-year-old hunk was fresh off college and starting his acting career in 1994 when he got a role as Toni Braxton's romantic interest in the music video for her song "How Many Ways." To say they hit it off is an understatement.
Braxton became Moore's first-ever Hollywood relationship, as he told BET in a 2013 interview:
"I was a baby. I did not know s**t. I had just graduated from college, I had no money, and I was on 'Young and the Restless.' She called my agent when she was shooting a video in Miami, and it just went from there."
Moore added that being with Toni was "a wild ride." And although she would never sing for him, he admitted: "I was like the little kid who found the pot of gold at the end of the rainbow."
Braxton and Moore's relationship didn't last long. And then in 1996, he hit the pot once again, this time with the beautiful Halle Berry.
THE SECRETIVE HALLE BERRY
At the time, the "Catwoman" star was in the middle of her divorce from David Justice—with whom she was married for four years—so she and Moore had to be careful about putting their relationship on the spotlight, as she publicly blasted Justice in court as part of their acrimonious separation.
Despite her personal endeavors, Moore said Berry "was the first woman to really knock my socks off."
"I fell hard for Halle," he continued. "A lot of people now know we dated, but we had to keep it hush-hush at the time because she was fresh off her divorce from David Justice."
"I'm still grateful for that relationship. I was smitten not just because of who she was, but because we were so similar in so many ways. She was biracial; she was kind of going through the same things I was in Hollywood."
Moore and Berry attended the 1997 Golden Globe Awards together, but they split a few months later.
THE BEST OF BOTH WORLDS
Comparing his experiences with "wild" Toni Braxton and private Berry, Shemar claimed that "Toni was a fun ride, but Halle was a necessary experience."
Being with Berry, he said, made him understand the caliber of woman he wants in his life and it also made him a stronger man.
SINGLE BY CHOICE
When asked why he was still single, Moore admitted that it wasn't an accident but a choice.
"Despite what I've achieved in my career, I'm always wondering when somebody's gonna tap me on the shoulder and say, "OK, the gig is up,'" he said.
"I don't mind being uncomfortable. In fact, I like being uncomfortable, picking up and moving, and all that. But, it's not exactly the best scenario for a family."
Moore said he wants to have a family and be married one day, but marriage is a one-time deal for him, so he wants to find the right person.
Please fill in your e-mail so we can share with you our top stories!