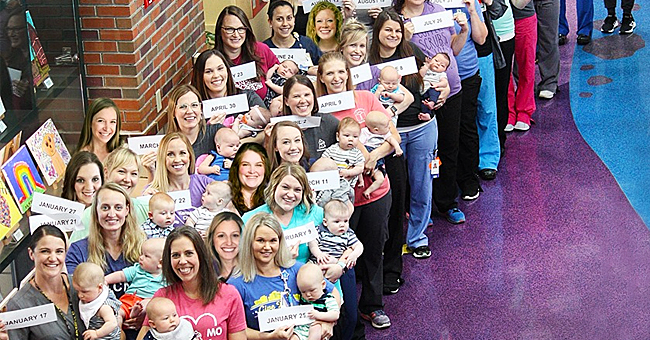 facebook.com/ChildrensMercy
Baby-Boom at Missouri Hospital: 36 Pregnant Nurses Have Due Date in the Same Year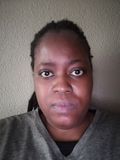 A hospital in Missouri normally has nurses that have to deal with assisting other pregnant mothers, however, this year a number of its nurses are expecting children of their own!
For this year, the Kansas City, Missouri Neonatal Intensive Care Nursery (NICU) at Children's Mercy has 36 of its nurses pregnant at the same time. All of them are due to give birth this year!
Last month, the hospital took to Facebook to share the images of all the nurses lined up in a corridor. So far, 21 babies have been born with only two of them being girls.
The women who'd already given birth held their babies cradled in their arms in the image. They also held the dates the little ones were born on.
"There is no shortage of parental advice among us."
The rest of the nurses who were still pregnant held up their due dates. Everyone was all smiles as they posed for the adorable image.
The first person who gave birth was Allison Ronco, 32, a critical care education coordinator and nurse. She gave birth on January 7 to a baby boy whom she named Henry.
The baby-boom doesn't seem to surprise the nurses much. Ronco explained: "We always have a baby boom going on like this."
She said the occurrence was quite "normal" for them. The nurse added: "Patients joke to not drink the water in this place unless you want to get pregnant."
Being pregnant in a neonatal intensive care hospital meant that the women had the best support. Ronco shared how "there is no shortage of parental advice among us."
Melanie Cole is one of the four nurses who are expecting baby girls. She shared how having so many pregnant women and mothers working at the hospital allowed her to have a "Mama Tribe."
Cole elaborated:
"It is just a fun group to be able to grow with, learn from and always feel like you have someone in your corner that supports you and your baby."
Last year, at the Banner Desert Medical Center in Mesa, Arizona nurses were shocked to find out that 16 of them were expecting babies that year! A number of them also posed for images for the media.
Please fill in your e-mail so we can share with you our top stories!