Lamar Odom Shares Kiss with New Fitness Trainer Girlfriend Sabrina Parr in Pic
Khloé Kardashian's ex-husband, Lamar Odom, has found love once again and he's letting the world know how happy he is through his Instagram account. He and his new woman recently shared a passionate kiss outdoors.
Lamar Odom is embracing his new self after years of dealing with addiction and mental health issues. And as part of his newfound confidence, the former NBA star is basking in the joy of falling in love once again.
Odom and his new girlfriend, fitness trainer Sabrina Parr, were recently caught sharing a passionate kiss at the top of a hill in a new photo he shared to Instagram two weeks before going public with the romance.
In the intimate pic, Odom holds Parr in his arms while she wraps her legs around his waist and his head in her hands. Both donned sports-wear, and they seem to be at the top of a hill, probably after taking a hike.
A smitten Odom captioned the photo:
"I never thought I'd feel this way again... love you queen."
Fans of the former Lakers forward took over the comment section to gush about his new lady, with most agreeing they're glad he was able to move with his love life after his messy split with Khloé Kardashian.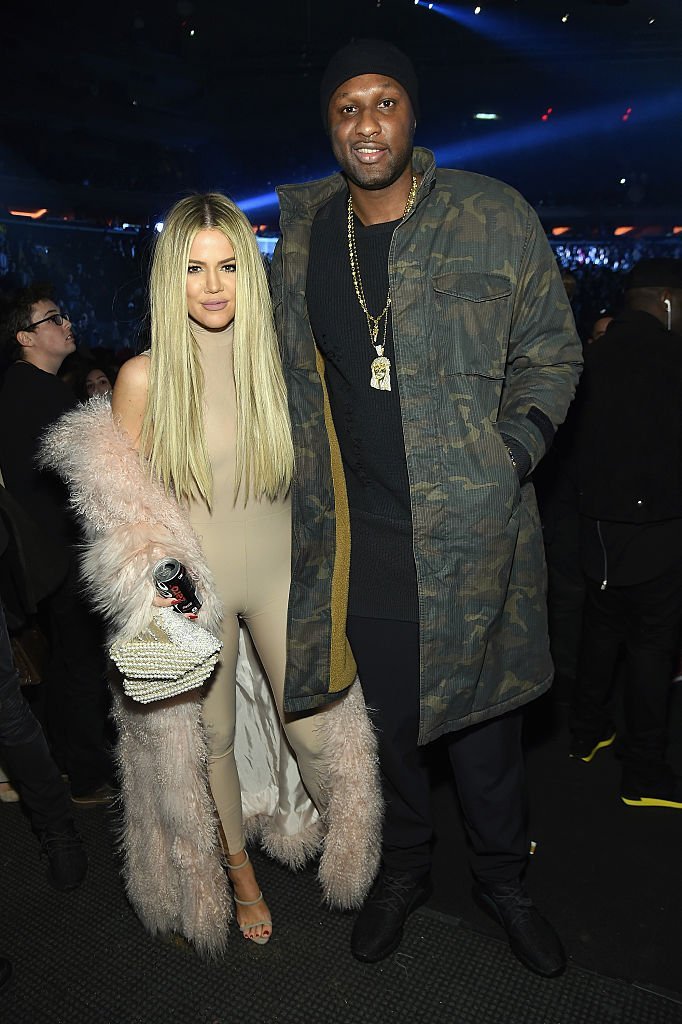 "I'm so happy for you, Lamar. She is beautiful. And you deserve happiness," wrote one user.
And another added,
"This is so beautiful. It's good to see you happy! Best come back of 2019 hands down! So happy for you. You never folded just got back up!"
Odom, 39, first announced his relationship with Parr on August 2. He shared a pic of the health and life coach sitting on his lap, and added in his caption: "What we have is much more than they can see."
Sabrina and Lamar recently sat down with Gary Hayes on "Dish Nation" to offer more details about their connection, following rumors stating their relationship is "fake."
One of the first things that Odom revealed is that the difference between Parr and his other girlfriends is that "she's black." "When a black woman comes along, ain't playing," Gary offered, to which Sabrina replied, "Oh no, I was not playing at all."
When asked why she decided to give Lamar a chance, despite his troubled past and drama surrounding his life, Sabrina explained that she thought she could help him become a new man.
"You have to meet people where they are…He was never in a position to be someone's husband, you know?" she started. "He was sick. He needed to heal, and he needed to grieve. He experienced a lot of losses. And he never had time to go through that."
Sabrina says she knew with her resources as a life coach, her personality, and her attitude, she could help him.
"A woman is a helpmate," Sabrina said. "If I'm not helping him then I'm hurting him…Heal your mind and your heart first, and then let's see what you can become."
Odom
seems to be in a better place these days, and Sabrina has definitely played a significant role in that. It's good to see the athlete getting his life back on track after all of the drama he lived in the past.