Jason Aldean Congratulates His 12-Year-Old Daughter Kendyl on Her Birthday
Country singer Jason Aldean's daughter celebrated her birthday on Tuesday. The star took to social media to honor her special day with a cute photo.
Taking to Instagram, Jason Aldean, 42, wished his daughter, Kendyl, a happy 12th birthday! He uploaded an adorable image of himself posing with the birthday girl and her big sister, Keeley.
The older girl is Jason's daughter from his first marriage to Jessica Ussery. The country singer captioned the picture writing: Happy 12th bday to this lil baller ..! Love u so much Kendyl Bug! … #thebigonetwo…"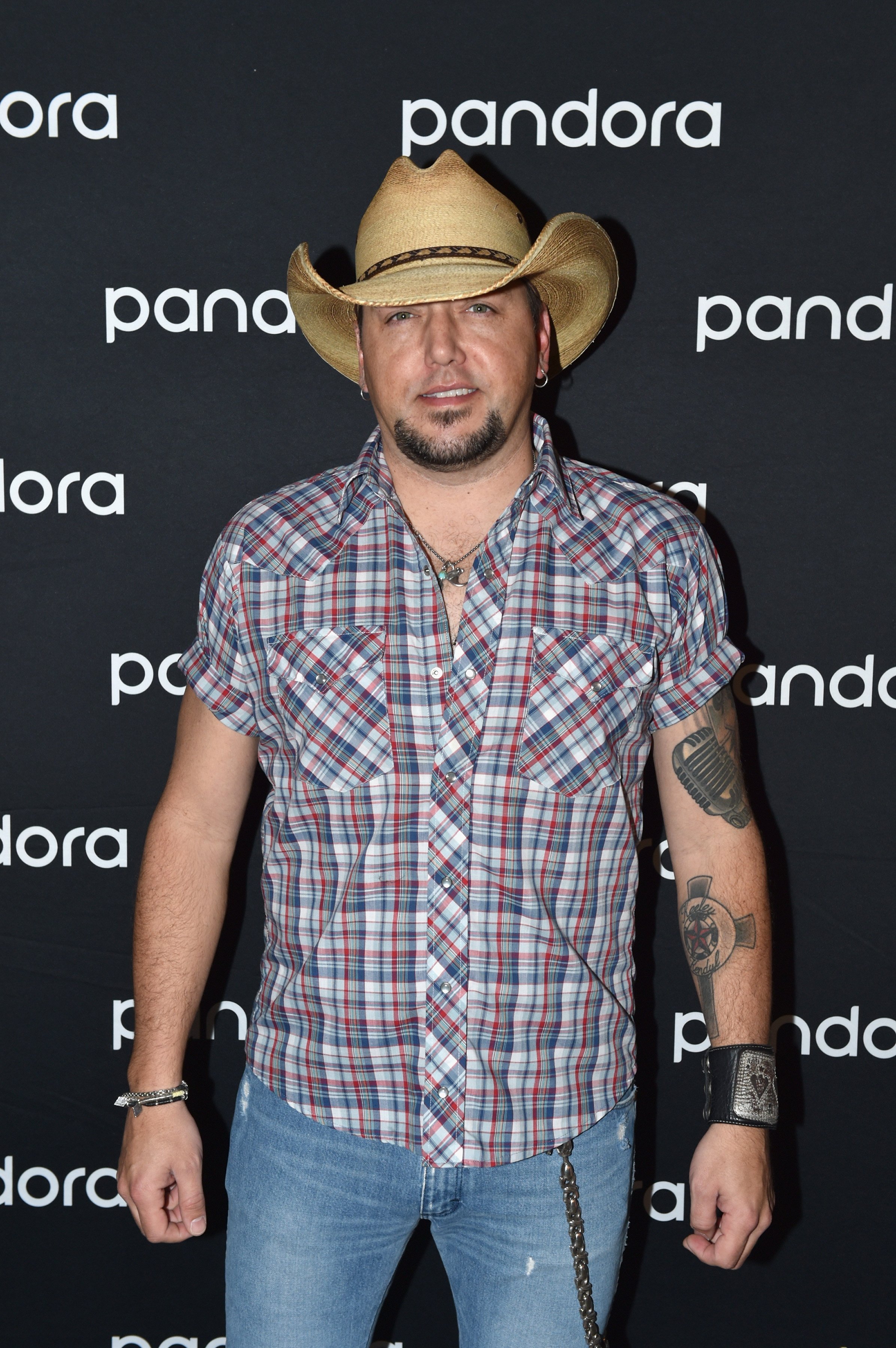 Kendyl and Keeley have shown how grown they are by assisting their parents with their youngest siblings. The country singer and his current wife, Brittany (Kerr) Aldean, 32, are also parents to Memphis, 1, and baby Navy Rome.
Speaking about how helpful their older children were, Jason said: "They've been really good with [Memphis], you know, both of them — but especially Kendyl." The musician shared the news after the little boy was born.
Jason revealed that the pre-teen gladly fed, burped, and changed her little brother. He added: "She sits there on the couch with him and watches TV, and hangs out with him."
The country singer shares custody of his two oldest daughters with his ex-wife, but Brittany is also hands-on in raising them. Via social media, Jason noted how "AMAZING!" his wife was as a stepmother to the two girls.
He shared the information after someone asked him on social media how Brittany was as a stepmother. Jason stated: "My girls love her to pieces and she loves them."
Now that he has four children, the country singer revealed that he wasn't interested in having any more children. While his wife was still pregnant with Navy, Jason said: "Four healthy kids, I would feel blessed to have that. I'm good."
Speaking for Brittany, the star joked that since she'd been "pregnant for two years," it was unlikely that she'd want to have another child anytime soon. Jason is currently on the road with his Ride All Night Tour.
Kane Brown and Carly Pearce serve as his opening acts and the tour is set to finish in October. Jason recently announced that he was taking his show to Las Vegas, for a 3-night residency.
Ride All Night Vegas will start on December 6 and end on December 8.
On June 19, the country singer took to Instagram to wish another special woman in his life a happy birthday. He wrote a sweet message to Brittany thanking her for who she is.
Jason also noted that he "couldn't imagine life without" his wife of four years.