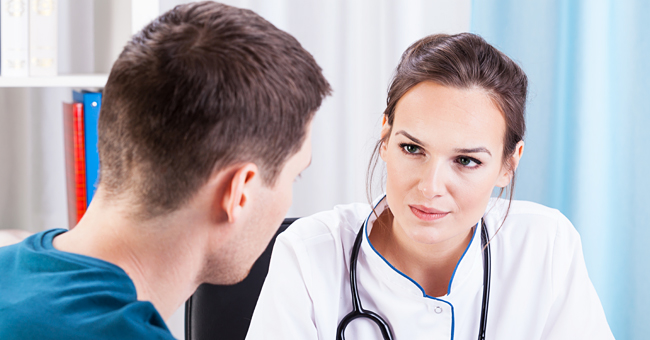 shutterstock.com
Daily Joke: Nervous Dad Who's Afraid Newborn Child Isn't His Visits the Obstetrician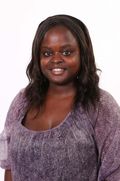 The end of the journey from pregnancy to childbirth can seem like a long road until the baby finally arrives. Here are a few jokes that tell the tale of hilarious childbirth endings.
Can someone call Maury?
After their baby was born, the panicked father went to see the Obstetrician.
"Doctor," the man said,
"I don't mind telling you, but I'm a little upset because my daughter has red hair. She can't possibly be mine."
"Nonsense," the doctor said.
"Even though you and your wife both have black hair, one of your ancestors may have contributed red hair to the gene pool."
"It isn't possible," the man insisted.
"This can't be, our families on both sides had jet-black hair for generations."
"Well," said the doctor,
"let me ask you this. How often do you have sex?"
The man seemed a bit ashamed.
"I've been working very hard for the past year. We only made love once or twice every few months."
"Well, there you have it!"
 The doctor said confidently. "It's rust."
He is going to be sleeping on the couch.
When my son, Guy, was born 24 years ago, my room at The Willett Hospital in Paris, Ont., was near the nursery. For the seven days I spent there, I listened to the same baby cry incessantly, hour after hour, day after day.
On the seventh day, as I was packing to leave, I said, very indignantly, to the nurse: "When is that baby going home?" She smiled, gave me a sympathetic pat on the hand, and said, "How soon can your husband get here?"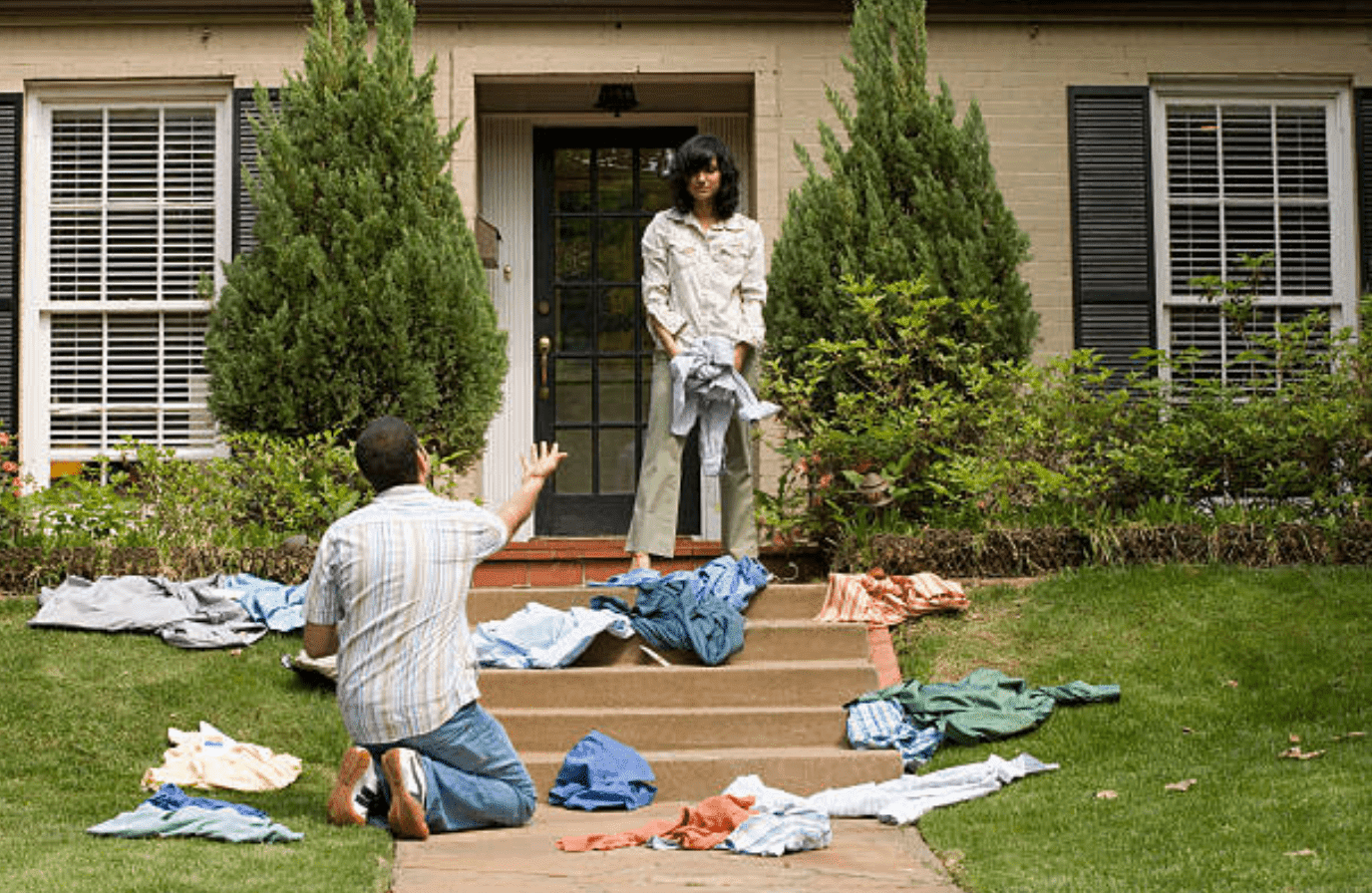 Angry wife throwing her husband out of the house | Source: Getty Images
The early bird gets the baby.
When I was pregnant, we lived in a small town 25 kilometers from the nearest hospital. Since my husband spent a lot of time traveling in a company car, his co-workers agreed to notify him by two-way radio if I was taken to the hospital.
The great day arrived. Excited colleagues called my husband, who immediately sped to the hospital and dashed to the maternity floor.
"My wife is having a baby!" he breathlessly announced to the nurse.
The nurse consulted her records. "She hasn't come in yet," she said. "Well!" my nervous husband exclaimed. "I just thought that one of us should be here."
They should have done a gender reveal.
After learning the Lamaze method of natural childbirth, I was admitted to the delivery room with my wife. It seemed like an eternity before the doctor finally announced, "I've got the head now; just a few more minutes."
"Is it a girl or boy?" I asked excitedly. The doctor replied:
"It's hard to tell by the ears."
Please fill in your e-mail so we can share with you our top stories!