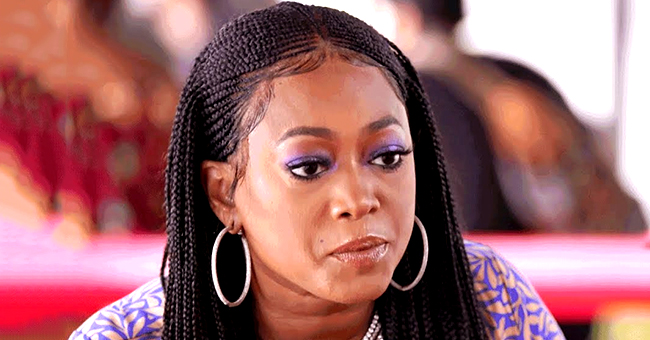 Youtube/VH1
L&HH Star Trina's Mother Vernessa Taylor Reportedly Dies from Cancer at 62
Trina is reportedly surrounded by her loved ones as she mourns the loss of her mother, Nessa. They were very close. The rapper even recorded a song in 2017 dedicated to her mother.
"Love & Hip Hop'" star Trina is mourning the loss of her mother, Vernessa Taylor who has died at the age of 62. Nessa, as she was fondly called, lost her battle with cancer.
A MESSAGE FROM TRINA'S REP
Trina's rep confirmed the news to TMZ and sent a statement of thanks for thinking of Trina in this trying time.
"Thank you all for your kind words and condolences regarding Trina's mother. It truly gives the family some peace and comfort knowing that 'Nessa' lived such a fulfilling life filled with love and abundance."
Privacy was requested as Trina's family mourns. She is reportedly surrounded by her loved ones as she grieves. She's believed to have been very close to Nessa.
AN ODE TO HER MOTHER
Last year, Trina threw her mother a lavish birthday party to celebrate her birthday. It was held at a rooftop and seeing clips from the affair, it was evident Nessa was already ill at the time as she struggled to walk.
In 2017, the Miamai rapper paid tribute to her mother through her song, "Mama". She even mentions in her lyrics that she would "rather go first" because "I can't do this without you."
Trina would often credit her mother for seeing her through her difficulties and providing her the solid foundation for her success.
In the same song, she speaks of her mother's influence in her life.
"Gave birth to your baby girl/ You always warned me 'bout these streets and this crazy world/ Taught me how to survive and keep my head up/ Taught me how to be a lady, stack my bread up."
HER MOTHER'S STRONG INFLUENCE
Nessa was known to be an activist who advocated for self-love and confidence among women. This is probably why Trina is very big on feminism too.
In a 2017 interview with Huffington Post, the 44-year-old admitted being a feminist and even shared that she's often a pillar for her girlfriends. "I have a lot of girlfriends and women have always clung towards me", she said and reveals giving advice and telling her friends not settle for just anything.
CLARIFYING RUMORS ABOUT A RIFT WITH NICKI MINAJ
Trina was recently in the news for a reported misunderstanding with Nicki Minaj with whom she collaborated for their song, "BAPS." Trina clarified that she harbored no ill feelings towards Nicki and neither is she disrespectful towards her.
Meanwhile, we're certain Trina is in the saddest state of her life right now with her mother gone. We hope she finds solace in this melancholy time.
Please fill in your e-mail so we can share with you our top stories!