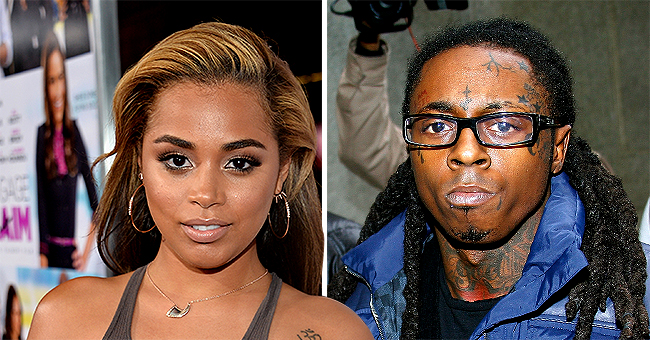 Getty Images
Nipsey Hussle's Girlfriend Lauren London Celebrates Her & Lil Wayne's Son Kam on His 10th Birthday

Lauren London's firstborn turned 10 and she penned a beautiful message for him. The photo that accompanied the tribute also revealed a handsome young man.
Before Nipsey Hussle and the son they shared, Lauren London became a mother first to another son with Lil Wayne. On September 9, that boy they named Kameron Carter turned 10 and Lauren made sure to mark the milestone.
"A GIFT"
The photo the mother-of-two shared on her Instagram to celebrate Kameron's birthday revealed a young man looking dapper dressed in a black shirt and a long, thick, gold chain dangling from his neck. He's looking straight at the camera which is positioned from a low angle.
Kameron's handsome face is serious though we suspect it's not because he doesn't like pictures. More likely it was a pose that said, I'm a grown boy.
His mother, in her caption, gushed about what a gift he was when he was born and how he continues to be a blessing from God to this day.
"Kam opened my heart 10 years ago," she said of her firstborn. "A gift from the most high. A consistent act of service. A gift," she stressed. Kameron is full of soul and a constant reminder of God's unconditional love. My Sunshine!"
To end her beautiful message, Lauren greeted her son a happy birthday referring to him as "my Brave boy."
CO-PARENTING WITH LIL WAYNE
Lauren had Kameron the same year she and his father, Lil Wayne split. In fact, they had already broken off their engagement in January 2009 by the time the actress announced her pregnancy months later.
In spite of this, they made a commitment to raise Kam together. After all, they were in a relationship on and off for five years and they'd known each other since Lauren was 15. This made them great friends even after they broke up.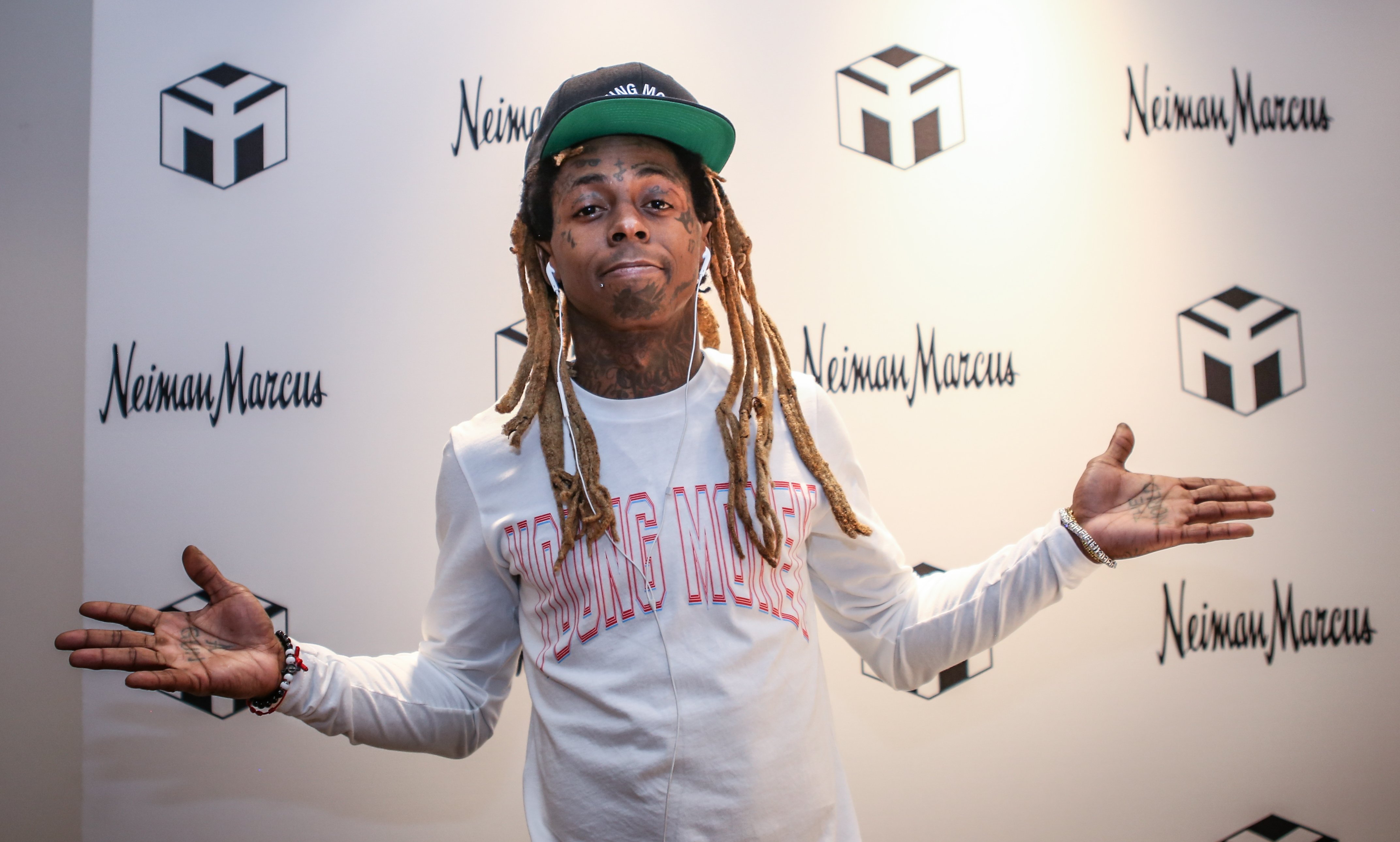 Rapper Lil Wayne, Kameron's father at a Neiman Marcus event in Florida in March 2018. | Photo: Getty Images
NIPSEY'S PRESENCE IN KAMERON'S LIFE
By 2013, Lauren met Nipsey and they dated for three years before welcoming their son, Kross. The pair parted briefly a year after Kross's birth then got back together. They've been inseparable since then until the day Nipsey was fatally shot.
Because he was around for more than half of Kam's life, Nipsey also had a special place in the boy's heart. In fact, during his funeral, Kam took the mic to speak about the late rapper. He shared to the crowd the dream he had of Nipsey after his death. He described being in paradise and seeing Nipsey there. They said hello, hugged and he was gone.
Kam took that as a sign that Nipsey was in paradise and that was what paradise looked like.
COPING WITH NIPSEY'S DEATH
Nipsey's death came as a shock to many especially Lauren who couldn't imagine life without him. But she had to be strong for her two boys who are relying on her to take care of them.
Last month, Kross turned three and Lauren made sure to give him a happy birthday despite the loss of his father. She threw him a Batman-themed party and shared images that included Nipsey's memory.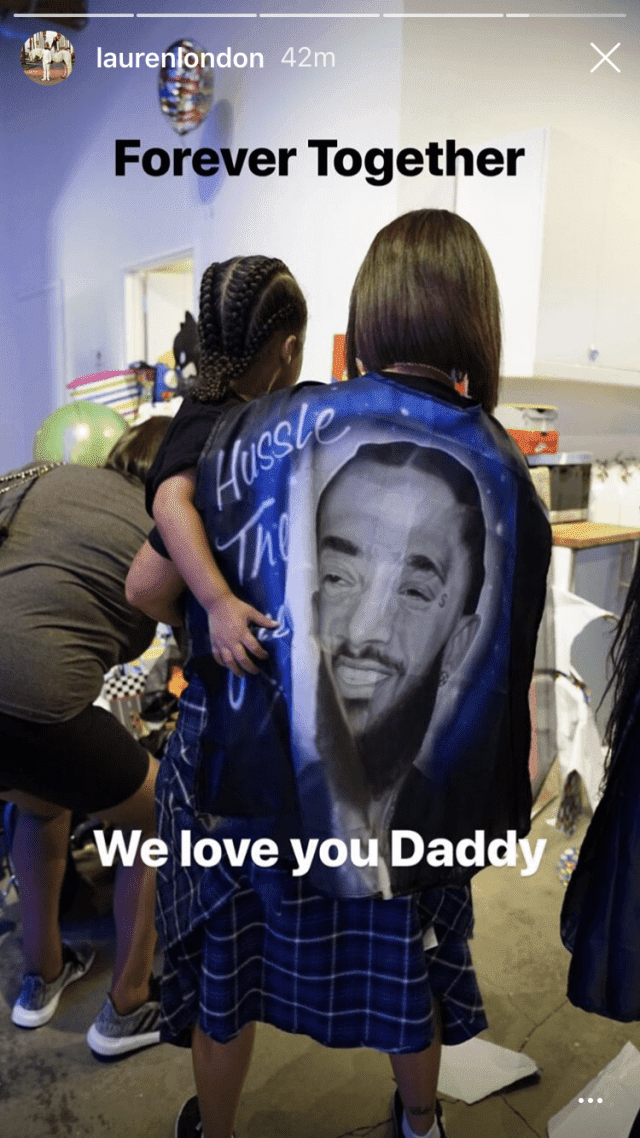 A screen shot from Lauren London's Instagram story celebrating her and Nipsey Hussle's son, Kross's 3rd birthday. | Source: instagram/laurenlondon
Life goes on for Lauren but it doesn't mean her love for Nipsey was lost. As far as her birthday message for Kross read, they'll be "forever together."
Please fill in your e-mail so we can share with you our top stories!