Hurricane Dorian Leaves around 70,000 People Homeless in the Bahamas
Hurricane Dorian left a trail of death and destruction across the Bahamas and now its residents are trying to figure out what their next step will be.
It has been reported that at least 70,000 people have lost their homes to the category 5 storm and that the level of destruction is so bad that some people can't even locate their houses.
It is known that Dorian was the strongest hurricane to ever hit Grand Bahama and the Abaco Islands, a nation of around 390,000 people who have been left with nothing.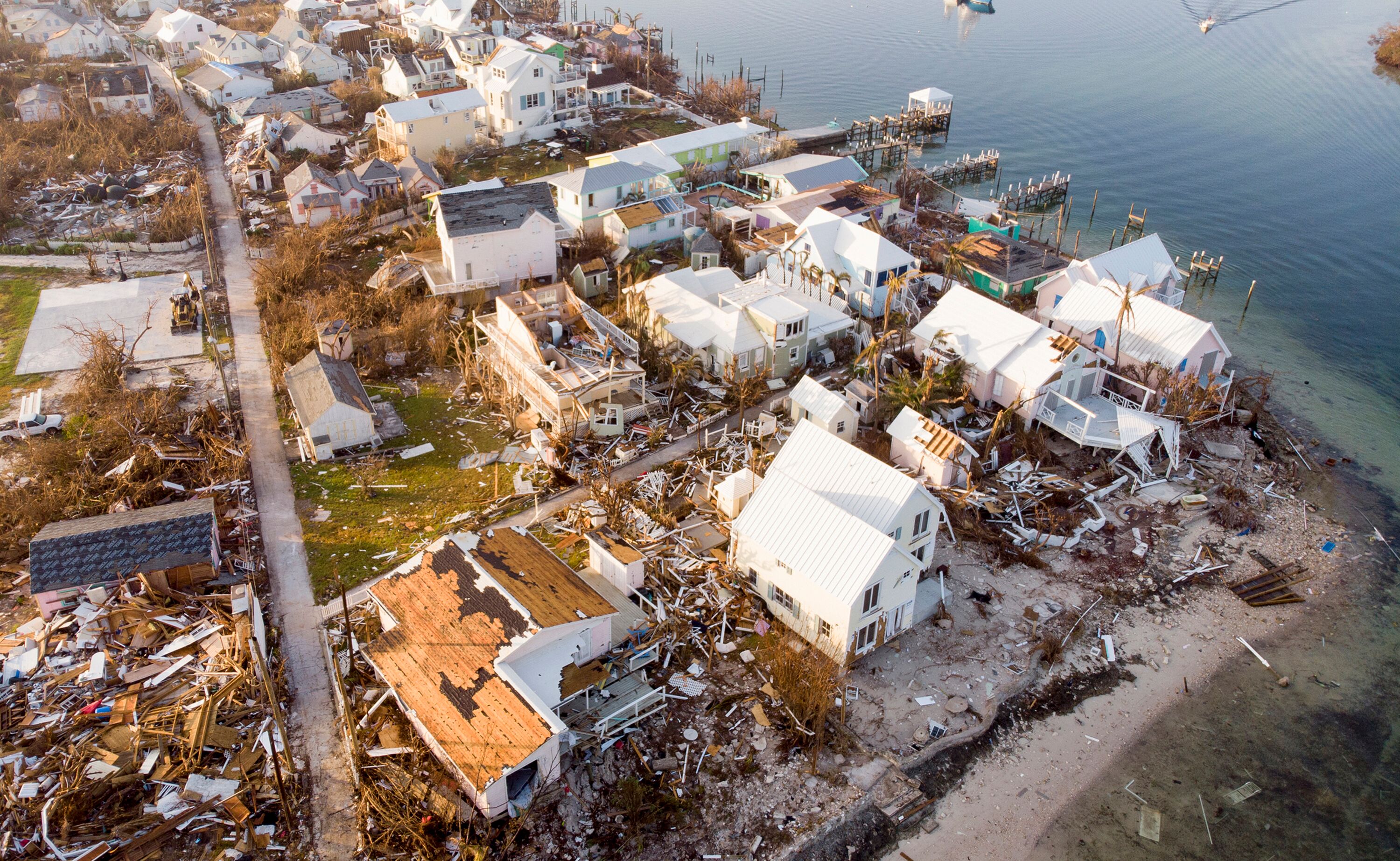 DEATH TOLL CONTINUES TO RISE
According to government officials, the death toll is currently at 43 but many other bodies are expected to turn up as search and rescue teams, aided by canine units, work through the debris.
Many of the survivors are seeking refuge at airport terminals and ports while others are staying in their cars or sleeping on the streets trying to think of a way to get their lives back together.
Hurricane Dorian devastated the Bahamas, leaving nearly 70,000 people homeless. It's our moral responsibility to do everything we can to help Bahamians — not turn them away.

This isn't who we are. https://t.co/RLRAVHo1Od

— Joe Biden (@JoeBiden) September 9, 2019
FORCED TO LIVE IN PRECARIOUS CONDITIONS
There are also thousands who, although they are not technically homeless, will be forced to live in severely damaged homes covered by blue plastic tarps, as explained by history professor Maria Cristina Garcia.
Every day, more and more bodies are being found, adding up to the death toll, and teams of divers have joined the search and rescue teams in recovering some of the victims trapped underwater.
Sharon Rolle, a survivor who was left homeless, said:
"You could literally smell the death in the air as the water dries up and the sun comes out. There is nothing here. We're actually sitting in a car now trying to figure out what's the next step."
The U.S. denied Temporary Protected Status to Bahamas evacuees, which would let them live and work in the U.S. as it recovers from Hurricane Dorian.

The storm was the country's worst ever. Tents are being set up for thousands who are now homeless. pic.twitter.com/57P5eDt7Jm

— AJ+ (@ajplus) September 12, 2019
DORIAN'S WRATH
The hurricane lingered over the islands for several days, wreaking havoc with winds of about 185 mph, destroying homes, schools, hospitals, roads and stores.
Dorian also brought horror to Canada, specifically Halifax, where residents witnessed the strong winds knocking down a crane onto a building.
The bad weather is causing major damage throughout #NS, including a crane collapse in Halifax. pic.twitter.com/YxpZ5mCfPa

— CBC Nova Scotia (@CBCNS) September 7, 2019
Luckily the building was under construction and no one was inside, but it could have easily hit one of the nearby buildings that were occupied.