Lauren London Pays Tribute to Nipsey Hussle with Throwback Pic from Their Last Photoshoot with GQ
Lauren London shared a photo from their GQ photoshoot as a tribute to Nipsey Hussle.
5 months have passed since Nipsey Hussle died, but it is clear that for his long-time love and mother of his youngest child, Kross, Lauren London, the wound of his absence is still raw and bleeding.
Lauren shared yet another photo of Nipsey and herself, a candid shot taken during their iconic shoot for the March issue of GQ Magazine. 
A MOMENT IN TIME
The photo, which has garnered over 1,8 million likes from Nipsey and Lauren's fans captures an off-camera moment between the couple during the shoot.
It is obviously raining, and as Lauren stands in an orange top and jungle print shorts, Nipsey hovers protectively behind her, solicitously keeping the rain off his love.
The man arrested and accused of his murder is 29-year-old Eric Holder, believed to have gang connections
NO WORDS CAN CAPTURE LOSS
The sweet, intimate snap was posted without a caption, and indeed, what words could express what Lauren must have been feeling looking back at a frozen slice of a happy time that was unknowingly about to end so brutally?
GQ STORY OF LAUREN AND NIPSEY'S LOVE
The GQ article, which was to be a hip-hop- fairytale account of Nipsey and Lauren's love, ended up being a tribute to the tragic death of a man whose left children to raise, songs unsung, and a grieving multitude of fans.
HOW HIP-HOP BROUGHT LAUREN AND NIPSEY TOGETHER
Lauren had revealed to GQ that back in 2013 she was filming BET's "The Game," and decided to give her cast-mates Nipsey's new mixtape as a wrap present. 
As a consequence, she started following the rapper on Instagram, and he followed her back. Before long, they started exchange DMs and the rest is, as they say, history.
For Lauren, those were the happiest 5 years in her life, during which she and Nipsey welcomed their son, Kross, who will sadly have few memories of his dad.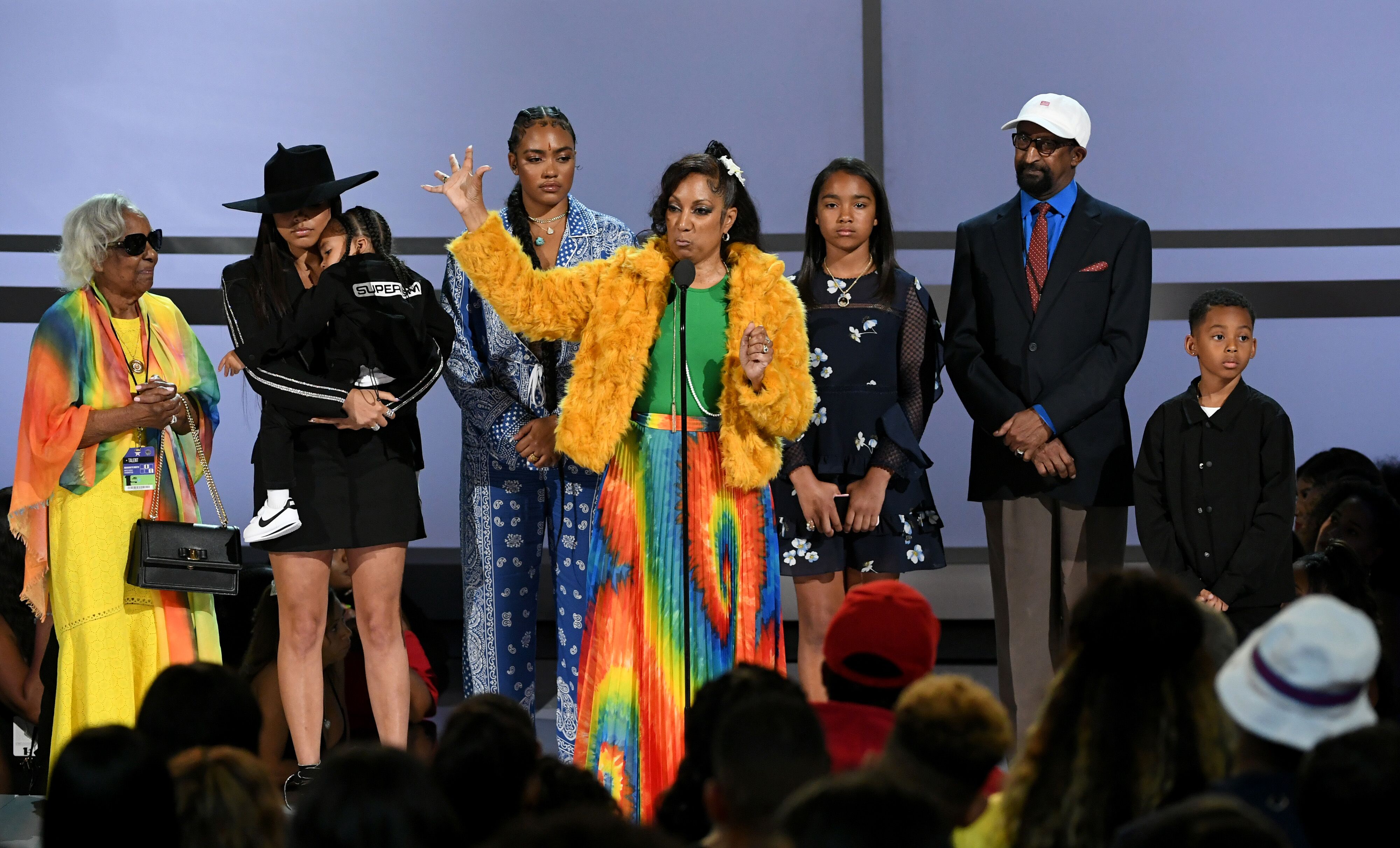 LAUREN LONDON AND NIPSEY HUSSLE'S CHILDREN AT HIS SERVICE
Fans were heartbroken to see a grieving Lauren London comforting Nipsey Hussle children on stage at the April 11, 2019, memorial to the rapper.
Standing with Lauren were her two-year-old son with Nipsey, Kross, her son from a previous relationship, Cameron Carter, the rapper's daughter Emani, and his nephew, Khalil Kimble.
Lauren spoke movingly, but none of the children could give voice to their grief. 
Nipsey Hussle was shot on March 31, 2019, outside his south LA clothing store "The Marathon." 
The man arrested and accused of his murder is 29-year-old Eric Holder, believed to have gang connections. One of Nipsey's aims was to bring gang violence to an end in his neighborhood, and he ended up succumbing to it the day before he had a meeting scheduled with LAPD officials to bring his dream to fruition.