Fans React to Marie Osmond's Performance as Gwen Stefani on Halloween: 'This Was Iconic!'
Singer and actress Marie Osmond paid homage to Gwen Stefani and her 2006 song "Sweet Escape" during the Halloween special of "The Talk." Fans can't get enough.
On Halloween, "The Talk" held its fifth annual Rocktober Lip Sync War. The hosts of the show, Sharon Osbourne, Eve, Carrie Ann Inaba, Marie Osmond, and special guest Kelly Osbourne, dressed up and performed as some famous musicians.
"I literally can't believe you did that."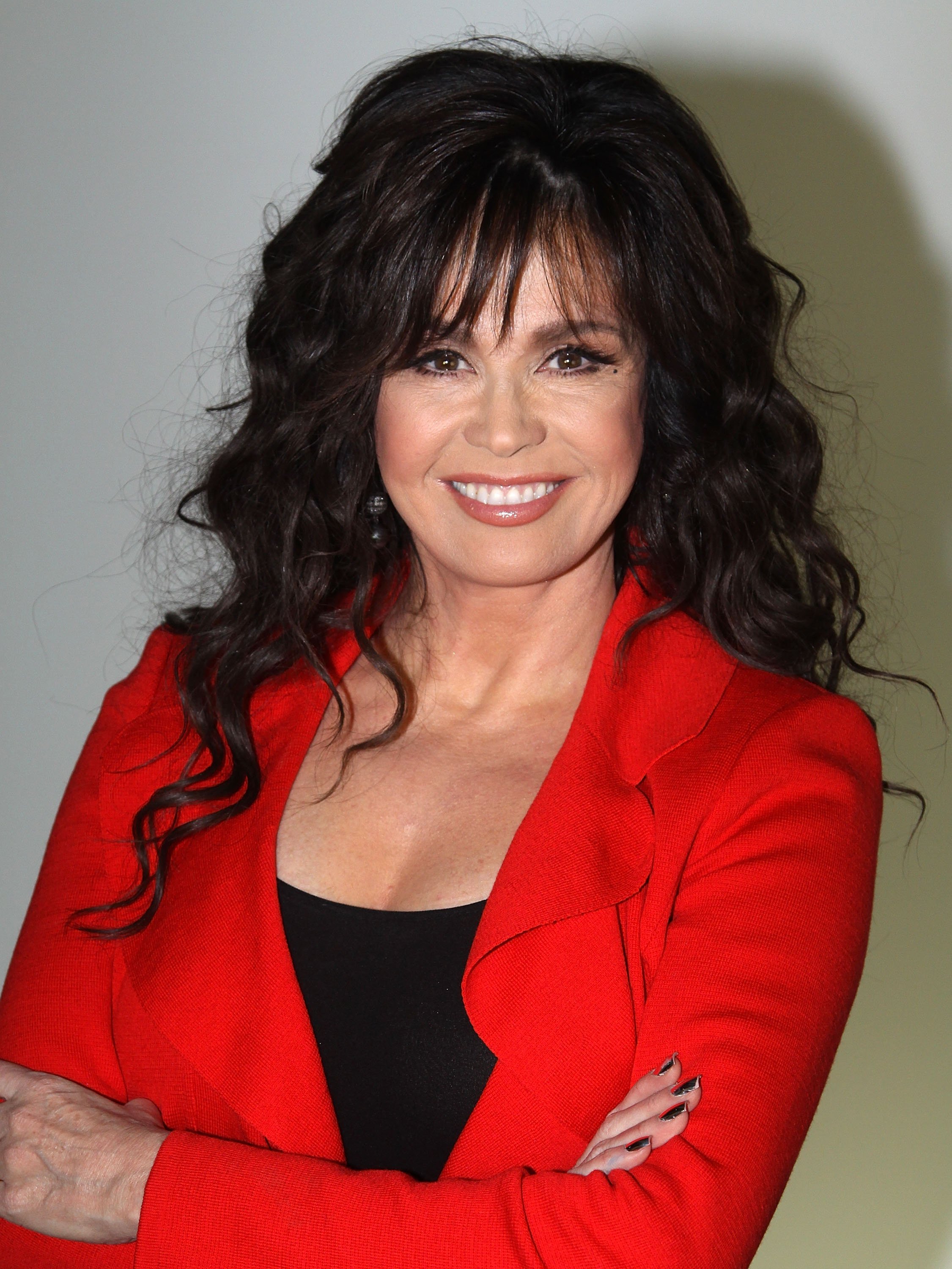 The hosts' costumes
Sharon, for instance, reprised legendary singer-songwriter Stevie Nicks. She chose her 1983 hit "Stand Back" for the competition. Eve, who won last year's event, opted for RuPaul's 1992 song "Supermodel."
Carrie Ann Inaba dressed up as Jennifer Lopez and chose two hits: 2005 "Get Right" and 1999 "Let's Get Loud." Sheryl Underwood put on her best Barry White costume and sang the 1974 hit "You're The First, The Last, My Everything."
Fans' reaction to Marie Osmond's performance
Although most of the performances were fabulous, the one that attracted more attention was that of Marie Osmond. She opted to recreate Gwen Stefani's 2006 song "Sweet Escape," and it was a total success.
Fans took to social media to praise everything from her blonde wig that was pulled back into a ponytail and also featured her characteristic curled bangs to her black-and-white striped jumpsuit.
Most of them labeled Marie's performance as "iconic," adding that they "loved" her costume and that she had done a "great job." Another Twitter user wrote:
"Marie is the best! She's a diva, great performance & always so young and full of vibe."
This was iconic!!

— Chrissie Lapke (@chrissiexoox) November 1, 2019
Gwen Stefani's reaction
Not only "The Talk" fans and Marie's followers took their time to praise her performance on social media. Gwen Stefani herself reposted Marie's Instagram post to show her appreciation.
In the caption, the "Don't Speak" singer wrote that she was "literally blown away" by Marie's homage. Shortly after that, Gwen uploaded a clip to her Instagram Stories admiring Marie's performance. She said:
@Marieosmond Marie is the best! She's a diva, great performance & always so young and full of vibe.X

— Alice Ho (@alice_lam08) November 1, 2019
"Oh my gosh, Marie, I just saw the 'Sweet Escape' Halloween performance. I literally can't believe you did that. I'm so honored. Happy Halloween, everybody. I love you!"
Marie uploaded a short clip in her Instagram Stories, as well. In it, she asked her followers to vote for her in the competition and listed some of the reasons why she considered she deserves to win.
I loved Marie's costume.

— Roni1950 (@Roni19502) October 31, 2019
Reasons to vote for Marie
The first one is that she is the "newbie" on "The Talk" as she officially joined the panel in September this year.
Marie's second reason was that she dressed up as Gwen Stefani, an icon in every sense. Finally, she said that people should vote for her because "I'm 60, and I just rapped, come on!"
.@gwenstefani reacts to @marieosmond's "Sweet Escape" performance! pic.twitter.com/dNIEZsyYqJ

— The Talk (@TheTalkCBS) October 31, 2019
As most fans of "The Talk" already know, Sara Gilbert, the creator of the show, announced her departure in April 2019. She stated that she made her decision based on her busy schedule.
At the moment, the show is broadcasting its tenth season. The only host that has been with "The Talk" since its creation in October 2010 is Sharon Osbourne. So far, 11 women have co-hosted the show.