Daily Telegraph: Liam Hemsworth's New Rumored Flame Maddison Brown Refuses to Reveal If She Is Single
After making her relationship with Liam Hemsworth public, "Dynasty" star Maddison Brown refuses to answer the Daily Telegraph's question about her personal life.
Maddison Brown and Liam Hemsworth made their relationship public in October, when they were spotted kissing in the streets of New York two months after he filed for divorce from Miley Cyrus.
During the date, the couple couldn't keep their hands off each other; they were pictured walking arm-in-arm and at times, stopping for several passionate kisses.
Maddison has changed her tune after baring it all with their public displays of affection in New York. When asked by the Daily Telegraph about her relationship she remained tight-lipped saying:
"I'm not answering that question. My rule is not talking about my personal life."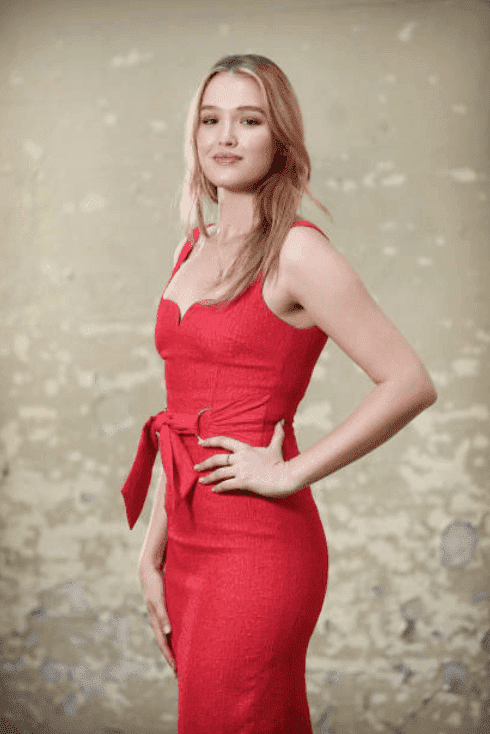 While Maddison is choosing not to share the juicy details of her new relationship with Liam, witnesses on the scene during her their October date tell US Weekly that they looked very comfortable with each other, it is revealed:
"They looked really great together and seemed very at ease with each other. It was romantic, but they seemed like friends enjoying each other's company."
Weeks after the pictures of her and Liam surfaced, the news of their relationship went, viral leading many people to pry into the life of the seemingly unknown star on "Dynasty." Addressing her fame, she says:
"As a model or as an actor when you are successful in those industries, fame eventually becomes a part of it and so I just see it as being part of the job. But it's never been something that I've outwardly pursued."
Following their first public outing, a source tells PEOPLE, Liam is very interested in Maddison but is taking their relationship slow because it is still very new to both of them.
It is revealed that the couple had only known each a few weeks before going public. A source says they have been able to bond over their Australian background and their love for the outdoors.  
Liam's ex-wife, Miley, has taken a different approach to her relationship with Cody Simpson. She has made their union Instagram official and never holds back sharing pictures with her new beau on social media.
After receiving backlash for dating Kaitlyn Carter and now Cody Simpson, she defended her relationships saying, that after being with Liam for ten years, dating is new to her, and she is enjoying herself.