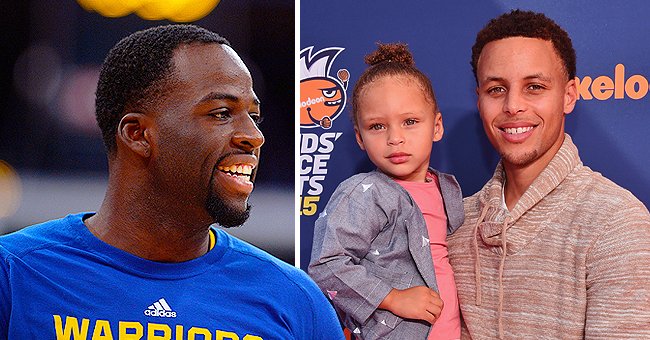 GettyImages
Draymond Green Reportedly Says Steph Curry's Daughter Asked Him Why the Warriors Keep Losing
It must have been a difficult time for the NBA player, Draymond Green, when he got questioned by his teammate's daughter, Riley, as to why the Warriors have suddenly started losing games.
Recently, while speaking to the Athletic, Green shared a story about how his teammate's daughter questioned him as to why the Warriors keep losing.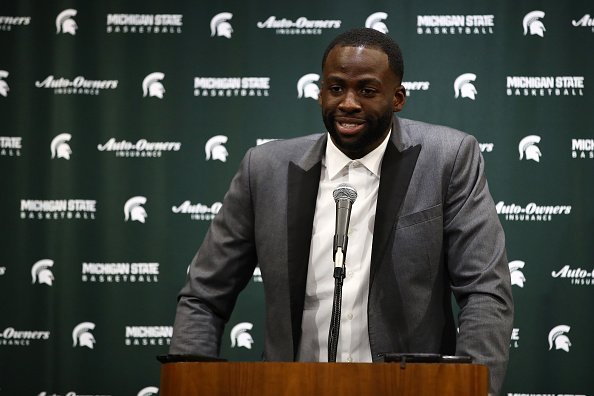 Draymond Green at a press conference on December 03, 2019 | Photo: Getty Images
They had just finished watching a game with the kids in the family house, and once again, the Warriors lost to the Celtics. As he was trying to usher the kids out of the family house, Riley Curry looked up to him and asked if they lost.
Green replied, "yes, Riley, we lost." and her response was, "why do we keep losing?"
Green said he was tempted to point to her dad, Stephen Curry, and explain to her that the huge cast on his hand is the reason why they keep losing. Instead, he gave a hopeful response and said: "we'll get better."
7-year old Riley Curry is experiencing loss for the first time as she has only witnessed the Warriors win since she was born. Like Riley, Green's children also don't understand the sudden turn in events.
Green further explained that his children also don't understand what is going on as they are used to the Warriors winning. He said:
"All my kids know is the Warriors winning. So, us losing, it doesn't make sense to them."
The Golden State Warriors have won about six championships and have been at the top of their games until recently.
The team which used to reign supreme over the entire NBA has suddenly begun to experience what looks like a losing streak.
This season has especially been difficult for the Warriors because many of its star players are out due to one injury or the other.
Kevin Durant, D'Angelo Russell, Klay Thompson are all injured and are currently out for the season. Riley's dad, Steph Curry, also broke his hand and is expected to be out for at least three months.
The trend, unfortunately, caught up with Draymond Green as he also sprained his right heel and has missed up to three games now.
The remaining players keep striving each game to redeem themselves from the unfortunate turn of events. In his talk with The Athletic, Green described the season as: "an everyday battle to let go of that will to win."
Please fill in your e-mail so we can share with you our top stories!