US Weekly: Princess Beatrice Afraid Engagement Party Will Turn into a 'Media Circus'
Princess Beatrice is forced to change the location for her engagement party amid the drama surrounding her father, Prince Andrew's association with Jeffery Epstein. 
Just weeks after Prince Andrew announced that he would be stepping down from his royal duties, Princess Beatrice was forced to cancel her engagement party at London hotspot, Chiltern Firehouse.
A source revealed to US Weekly, the event that was supposed to take place on December 18, but she has decided to go for a more intimate setting amid her father's public scandal.
I'm so excited to announce my engagement to Edo pic.twitter.com/MvvwRRk0HT

— Princess Beatrice of York (@yorkiebea) September 26, 2019
Andrew is facing backlash for his association with convicted sex offender, Jeffrey Epstein. The prince has also been accused of sexual assault and associating with minors. 
As a result of all the allegations against her father, Beatrice is concerned that his troubles may over shadow her celebration with her fiancée, Edoardo Mozzi. 
Beatrice is wrecked with concern over how the press is going to handle her engagement party at such a well-known and exposed location, a source revealed:
"She's afraid that what's supposed to be her special day will turn into a media circus. Instead, she's opted for a more intimate party at a friend's apartment."
According to US Weekly, a source said Beatrice and her sister, Princess Eugenie are upset with their father and the lack of judgment he showed by associating with Jeffery.
The sisters have been leaning on each other for support, while also trying to be supportive of Andrew, who has faced life-changing consequences since stepping down from his royal duties. 
Andrew is the eighth in line to the throne. Beatrice and Eugenie are his only children from his marriage to his ex-wife Sarah Ferguson. 
After several of his charities announced that they would no longer be working with him, he expressed in a statement that he hopes for his daughters to take over his patrons.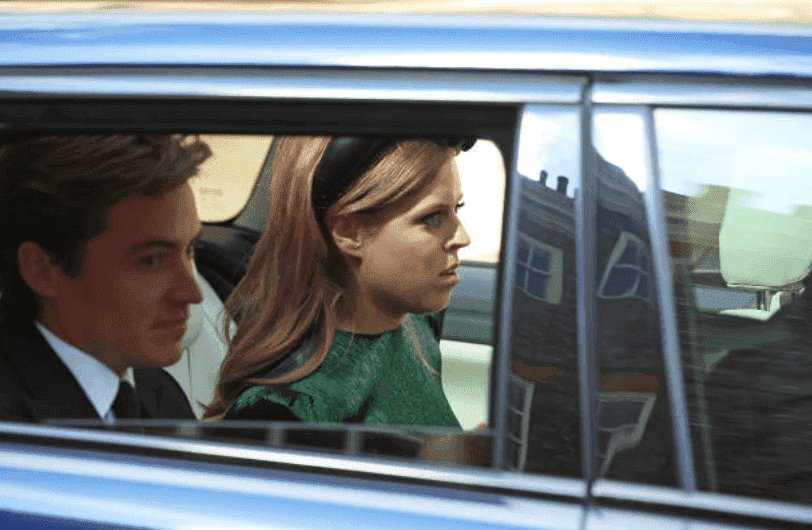 His scandal has had a deeper impact on Beatrice, particularly because the
New York Post
revealed that she helped set up the disastrous interview with BBC, which led to his downfall.
A source told the syndicate that she was devastated and cried for days over the fact that she didn't intervene and try to stop the interview.