TMZ: Kourtney Kardashian Spotted With Ex Younes Bendjima at Disneyland & Reportedly There Was PDA
"Keeping with the Kardashians" star Kourtney Kardashian is spotted on what appears to be a date at Disneyland with her ex-boyfriend Younes Bendjima.
Kourtney Kardashian and her ex-boyfriend Younes Bendjima made no effort to keep their recent sighting together low-key.
According to TMZ, the couple were spotted on what looked like a date at Disneyland and made no effort to hide their appearance.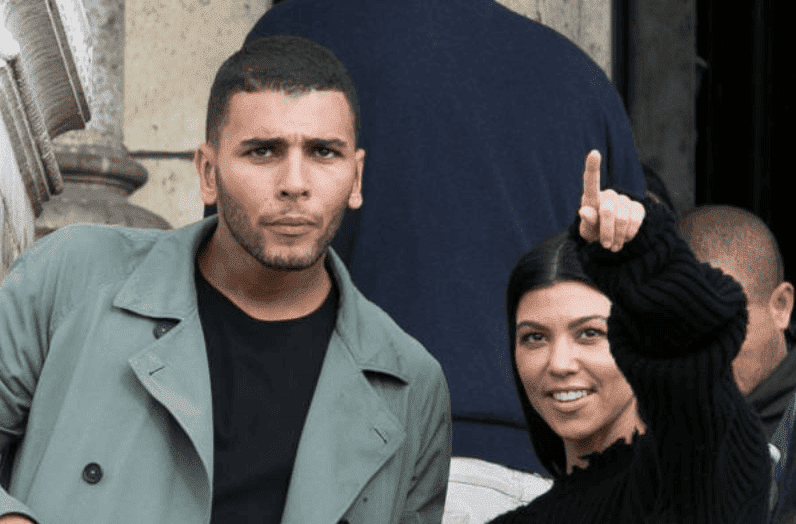 Kourtney
 stood out wearing a colorful yellow top and designer sunglasses. Younes attempted to look low-key in a lbucket hat, which he eventually took off during some of the rides they went on.
TMZ reports, the couple, who dated for almost years before calling it quits, are reunited and have been seeing each other again over the past several months.
Disneyland is one of Kourtney's favorite places to unwind. Not only does she enjoy taking her children there, but it was a traditional that started when she was a child.
During an episode of "Keeping up With the Kardashians" she was left in tears after her mother, Kris Jenner, gifted her custom signs from the theme park in honor of the times they went there together when she was a child.
Me crying over my sentiments Disney gifts. Who else can relate to my. Disney obsession? #KUWTK

— Kourtney Kardashian (@kourtneykardash) September 16, 2019
During her time with Younes, witnesses on the scene told TMZ they two spent a lot of the time cozying up to each other and kissing each other in public.
The couple went on several roller-coaster rides, walked around Disneyland, and also spent time enjoying the interactive "Toy Story Mania" ride.
The last time they were spotted together was almost a week ago when they were pictured standing next to each other in Miami to support Kendall Jenner's debut of Zaza & Friends, a source revealed:
"Kourtney and Younes were very low-key behind the DJ booth at LIV last night. They stayed in an intimate corner where they couldn't be seen by everyone."
Watch a brand new Keeping Up tonight at 9/8c on E! #KUWTK pic.twitter.com/4YxFstN9sh

— Kim Kardashian West (@KimKardashian) December 9, 2019
Their reunion comes amid Kourtney's feud with her sisters Kim and Khloe Kardashian, who have threatened to fire her for not opening up to cameras about who she is dating.
Kourtney has fought back at her sisters and demanded that her dating life remain off-camera. She also announced that while she is not quitting the show, she is scaling back her appearances to focus on raising her children.