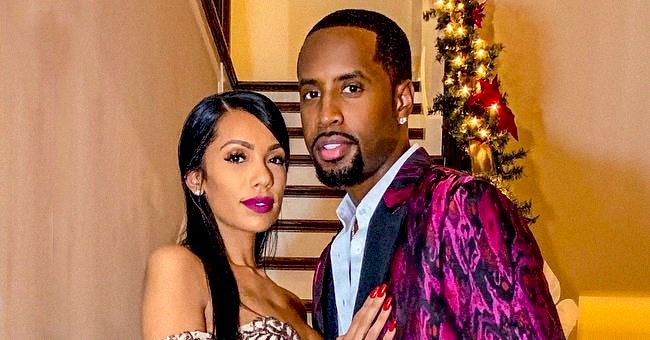 instagram.com/iamerica_mena
'I Get to Have It All': Erica Mena Shares Video of Her Dream Location for Wedding to Safaree
Erica Mena opened up about the dream location for her wedding while reflecting on the past year. The reality star shared her revelation via a social media video, but she might not have imagined some criticism coming her way as a result.
The last couple of days have seen Erica going down memory lane, especially with regards to her relationship with her husband, Safaree Samuels. The soon-to-be mom clearly loves her life right now.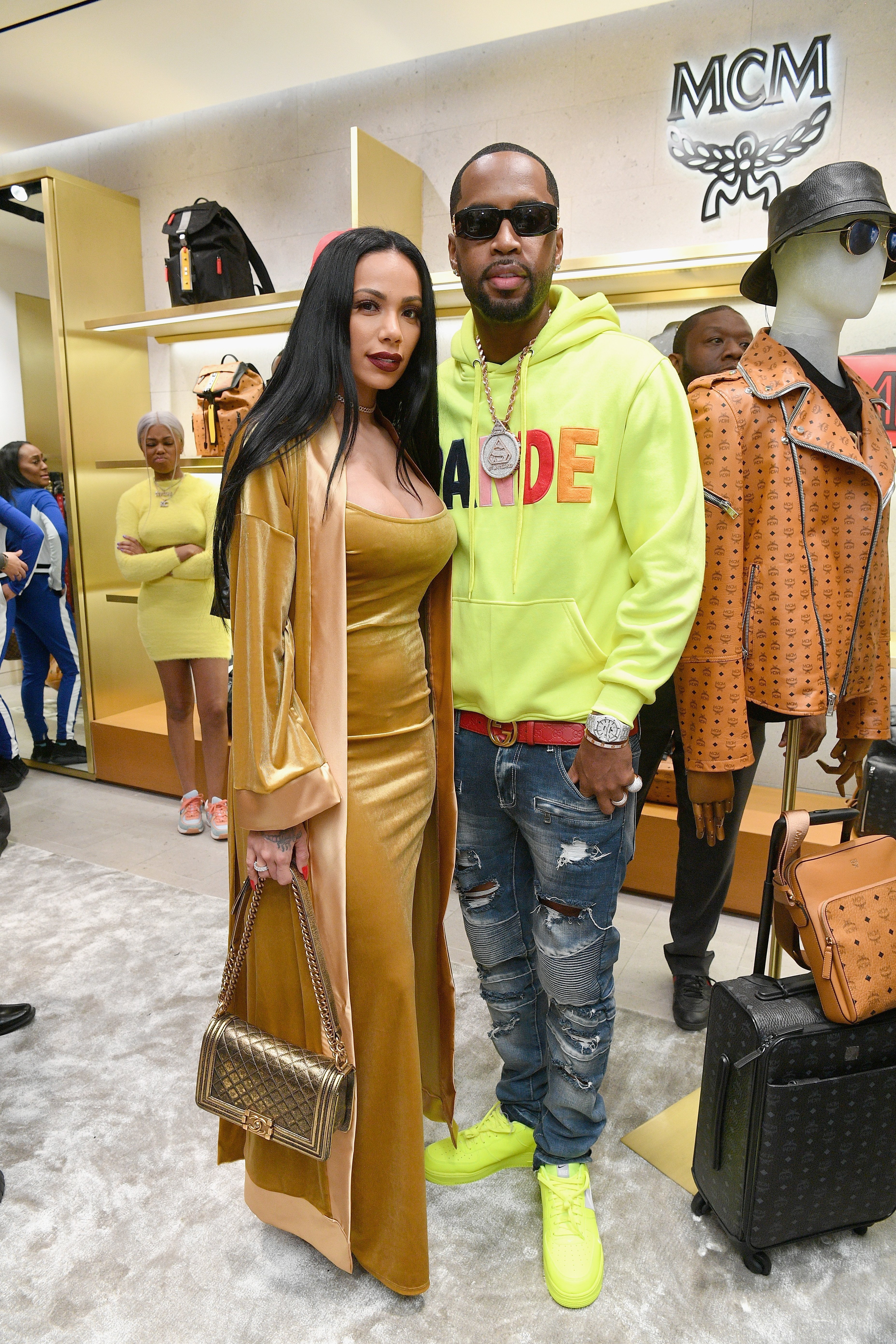 Erica Mena & Safaree Samuels attend MCM x Super Bowl LIII in Georgia on Feb. 2, 2019 | Photo: Getty Images
A few days ago, Erica took to Instagram with a video montage of clips from a motorbike photoshoot she had with Safaree. The images looked similar to a photo she shared in September last year.
While the outlet notes that Safaree has expressed regret over the situation, Erica, for some reason, seemed to take pleasure in it.
While the footage offered generous shots of the couple locking lips, it also included scenery of the Brooklyn Bridge and a sprawling mansion surrounded by water. The "Love & Hip Hop New York" star later revealed the latter was her dream wedding venue.
ERICA'S GRATITUDE
"I became a wife. I said my vows to my soulmate Oct 7, 2019," Erica captioned the post, reflecting on the past year. "I have a beautiful baby girl on the way. I have my very own perfect blended family."
"I'm so thankful and filled with so much gratitude. I get to have it all. All I've ever wanted going into this new decade is here," she continued. "Thank you for the up and downs."
FAN FEEDBACK
For the most part, Erica's post attracted kind and supportive comments from social media users, but there was an unexpected criticism from one fan, as noted by Celebrity Insider.
"Words are beautiful I think your son should've been mentioned in it as well but congrats," chimed in the unimpressed fan. Erica and Safaree are expecting their first child together, but she has a son, King, from a previous relationship.
ERICA LASHES OUT
While much of Erica's life has been reality TV content, she remains adamant about keeping her son away from the spotlight. In her response to the critical comment, Erica let it be known she doesn't plan to stop.
"Don't worry about my son. And he is always mentioned we just don't live our entire life on social media," she fired back. "I keep my child protected and away from the public. Exactly how it's going to be with my daughter."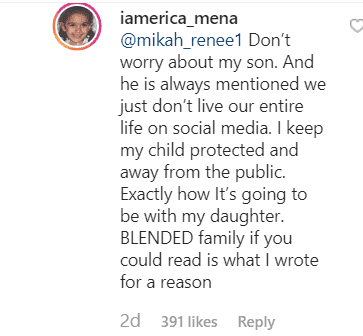 Screenshot of Erica Mena's response | Photo: Instagram/iamerica_mena
BLOOMING MOMMY-TO-BE
As usual, however, Erica never lets negative comments keep her down; she's been filling up her social media feed with heartwarming moments, including photos of her growing bump and a video of Safaree's December 2018 proposal.
Sometimes, however, the 32-year-old former video vixen tends to overdo her social media sharing, like a few days to Christmas when she appeared to brag about her husband's leaked nudes.
SAYING THE WRONG THING?
Per UrbanIslandz, Erica's controversial comment came after rapper DaBaby denied that an exposed male member in a viral video belonged to him. Unfortunately, Safaree's nudes did go viral in 2018.
While the outlet notes that Safaree has expressed regret over the situation, Erica, for some reason, seemed to take pleasure in it. "My husband has one of the best nude leake (sic) of all time!" she tweeted proudly.
What followed was a backlash from tons of users on the platform. "Who is so thirsty they post this about their husband?" one Twitter user asked before chipping in the word "weird."
Other unimpressed fans asked Erica to take down the post, but the reality star doesn't seem to care. Safaree, 38, has also not publicly complained about it, so maybe it's not a big deal for the lovebirds.
Please fill in your e-mail so we can share with you our top stories!