Duane 'Dog' Chapman Shares Condolences to Dwayne Johnson after Dad Rocky Johnson Passes Away
Duane "Dog" Chapman is someone who knows what it's like to lose a person who was very close to you. The star took to social media to share his condolences to Dwayne "The Rock" Johnson who recently lost his father.
On Wednesday, January 15, 2020, the news came out that Dwayne's father Rocky Johnson had passed on at the age of 75. His cause of death hasn't yet been announced.
Taking to his Twitter account, Chapman wrote:
"our thoughts and prayers go out to @therock and his family and loved ones as his dad, WWE legend Rocky Johnson passed away today. we are thinking of you @therock"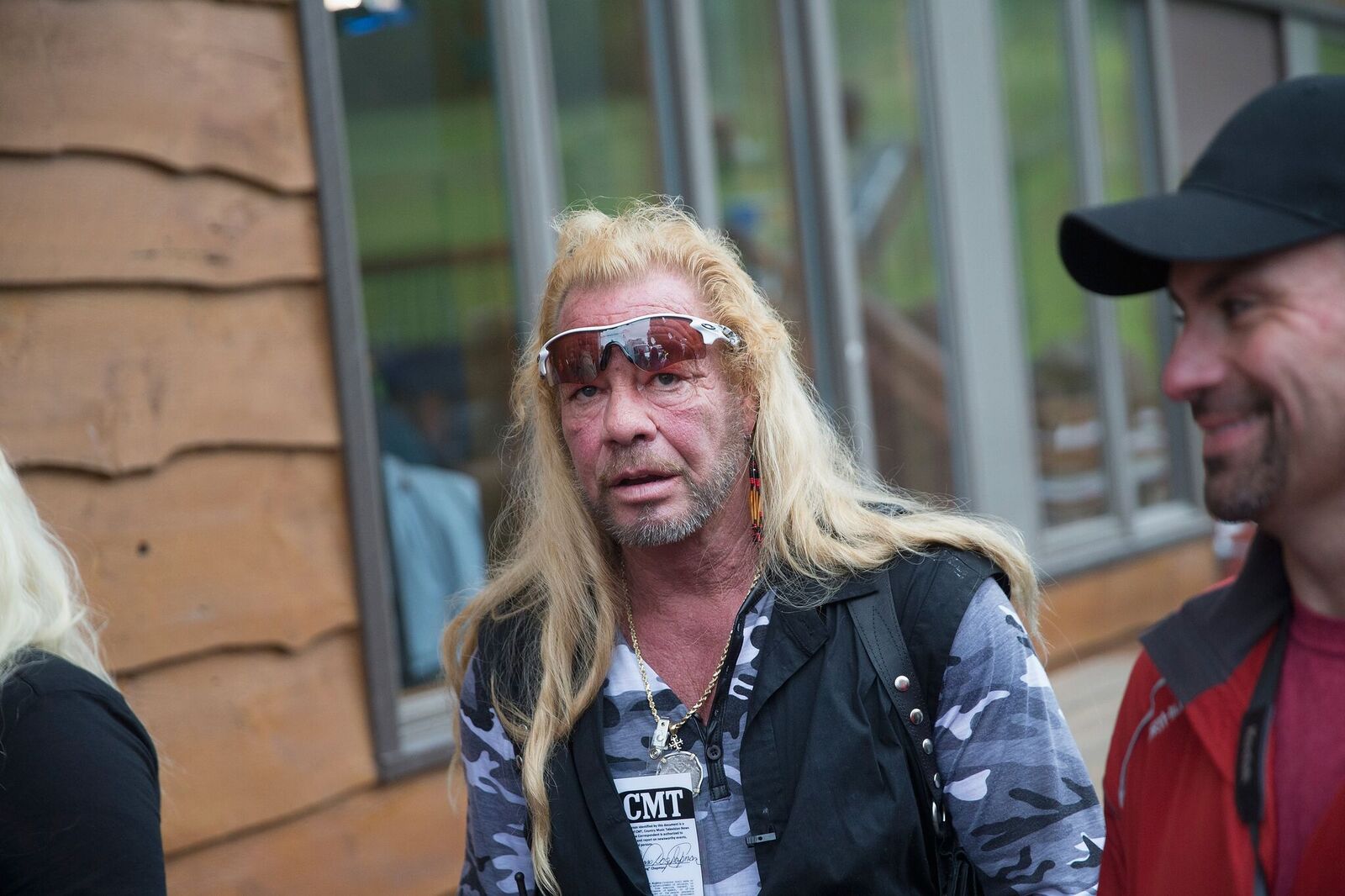 What was Dwayne's father famous for
Rocky started from the bottom when it came to his career in wrestling before he managed to join the World Wrestling Federation (WWF). He made history on WWF when he and his partner, Tony Atlas, became the first black tag team champions.
The World Wrestling Entertainment (WWE) also took the time to release a statement with regards to the sportsman's death.
WWE's message about Rocky's death
The league wrote:
"WWE is saddened to learn that Rocky 'Soul Man' Johnson (born Wayde Douglas Bowles), a WWE Hall of Famer and former World Tag Team Champion, has passed away at age 75."
Rocky joined the WWE in 1983. Dwayne managed to find immense fame in the wrestling industry due to his father paving the way for him.  
The Rock's successful wrestling career
The actor honored his father by taking the moniker, "The Rock," as his wrestling name. In his long-standing career, Dwayne claimed 17 championships with 10 of them for his accolade as the world heavyweight champion.
Chapman still mourning wife's death
For his part, Chapman is still mourning the loss of his wife and television co-star Beth Chapman, 51. The "Dog The Bounty Hunter" star lost his wife due to complications related to throat cancer in June last year.
Rest in peace, Rocky Johnson. #RIPRocky pic.twitter.com/WJhFBU0xtn

— WWE (@WWE) January 16, 2020
Duane and Beth's relationship
At one point, the bounty hunter confessed that he was suicidal following the death. Duane and Beth dated for several years while building their bail and bounty business after meeting around 31 years ago.
our thoughts and prayers go out to @therock and his family and loved ones as his dad, WWE legend Rocky Johnson passed away today .
we are thinking of you @therock pic.twitter.com/X2dR9R7I8H

— Duane Dog Chapman (@DogBountyHunter) January 16, 2020
When the Chapmans got married
He finally proposed to her in 2005 in Las Vegas, where they almost tied the knot but were too late to the courthouse. The famous couple ended up marrying in May 2006.