Donnie Wahlberg from 'Blue Bloods' Paid Tribute to Dwayne Johnson's Dad Rocky with Throwback Pic of the Wrestler
Blue Bloods star Donnie Wahlberg paid tribute to Dwayne "The Rock" Johnson's father in a throwback picture of the legendary wrestler, following the news of his sudden death.
Days after it was announced that Rocky "Soul Man" Johnson had passed away sudden, Donnie Wahlberg honored the wrestling legend with a special tribute, in his caption on Instagram he wrote:
"If you grew up with these two #legends, back when @wwe was known as the WWWF, then you feel this one.#RIPRocky#RIPRockyJohnson #TonyAtlas and #RockyJohnson #Salute #tbt #RIP 70s & 80s Babies ?."
In the picture Rocky stands in the WWE ring, arm in arm with her former wrestling partner Tony Atlas. In the 1980's, the two came together to create the "Soul Patrol" wrestling tag team.
The picture captured a historic moment in 1983 when the duo won a match to become WWE's first African-American World Tag Team Champions.
As celebrities shared their tributes to honor Rocky for his contribution to the world of wrestling, Atlas shared a heartfelt message to his former teammate, he tweeted:
"We changed wrestling by paving a new path, knocking down doors while showing what movin' n groovin' is all about! It takes two and I never would've done it without you. It showed me alot (sic) while learning more. I pray for [The Rock] and his family, I'm so sorry for your loss."
Dwayne "The Rock" Johnson, shared his own tribute for his father. In an eight-minute video he opened up about his grief and revealed that Rocky died suddenly from a heart attack.
He said his father's heart attack was caused by a blood clot that broke free and travelled up his body, and into his lung where it clotted and killed him.
He also added that after doing an autopsy, the doctors confirmed with him that Rocky did not suffer any pain, and the clot led to a quick heart attack.
Dwayne shared his sadness over the fact that he didn't get to say goodbye to him, and told his followers that he had hoped to give one last hug and kiss.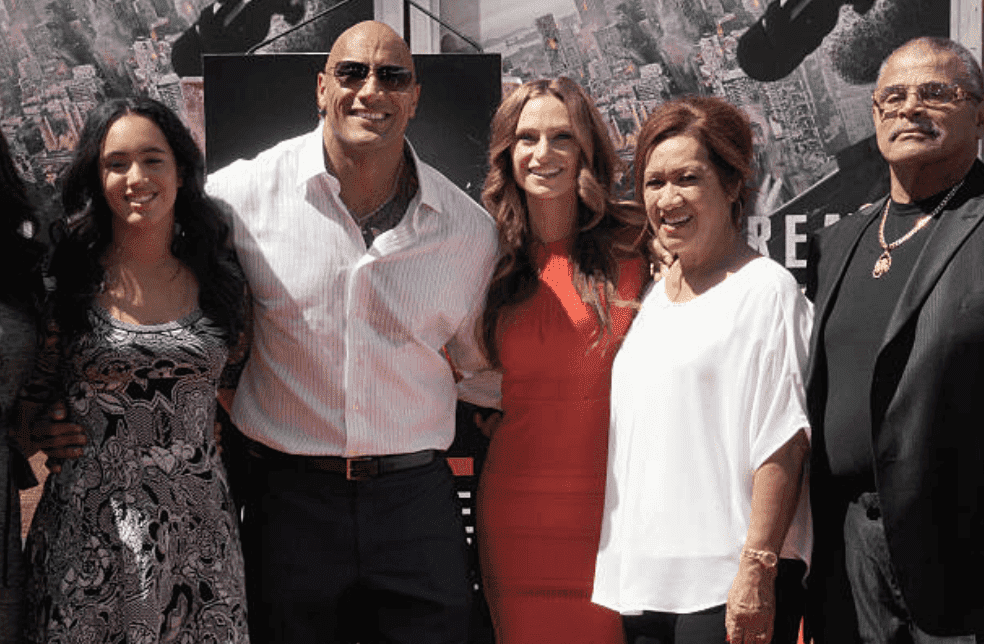 He also shared that after having written so many speeches in his life, writing his father's eulogy is the hardest thing he has had to do.
As Dwayne works on writing his father's eulogy, he said the family are preparing to lay Rocky to rest on Tuesday.