Kate Middleton & Meghan Markle's Relationship Amidst the Sussexes' Royal Exit
Kate Middleton and Meghan Markle have had a complicated relationship that has been a mystery to the public. Meghan's royal exit only adds to the questions over where the two stand today.
Prince Harry and Meghan Markle's decision to step down as senior members of the royal family, and announce it to the public first left Queen Elizabeth, Prince Charles, and Prince William feeling "hurt" and "disrespected."
The move was only made worse by the fact that the couple made the announcement a day before Kate Middleton's 38 birthday. This only added to speculation about a feud between the Cambridge and Sussex household.
Sources say the couple is "happier" to be living in Canada and pursuing a life of financial independence. However, their exit has not been received well by Kate.
It is reported, since in the weeks following their shocking announcement about leaving the British monarchy, Kate has not spoken to Meghan.
According to US Weekly, despite the tensions in the royal family, a source said, Meghan is not fazed by Kate's distant attitude towards her, the source explained:
"Meghan feels free. She has never been happier. She's happy to be out of London. She was surprised at how quickly everything happened."
It would be expected that the two women, who were both commoners when they married into the royal family would have a lot in common.
Pursuing their respective careers years apart, Kate was a history graduate from St. Andrews, and Meghan was at the height of her career starring in "Suits" when they met their princes.
It is reported, with the ongoing tension between Harry and Prince William, royal experts believed that Kate and Meghan would be the key to repairing the relationship between the brothers.
Hints of their solidarity over the years had been shown in subtle ways. A day after making the announcement of their exit, the Sussex Royal Instagram account commented on a picture posted for Kate's birthday and wished her a happy birthday.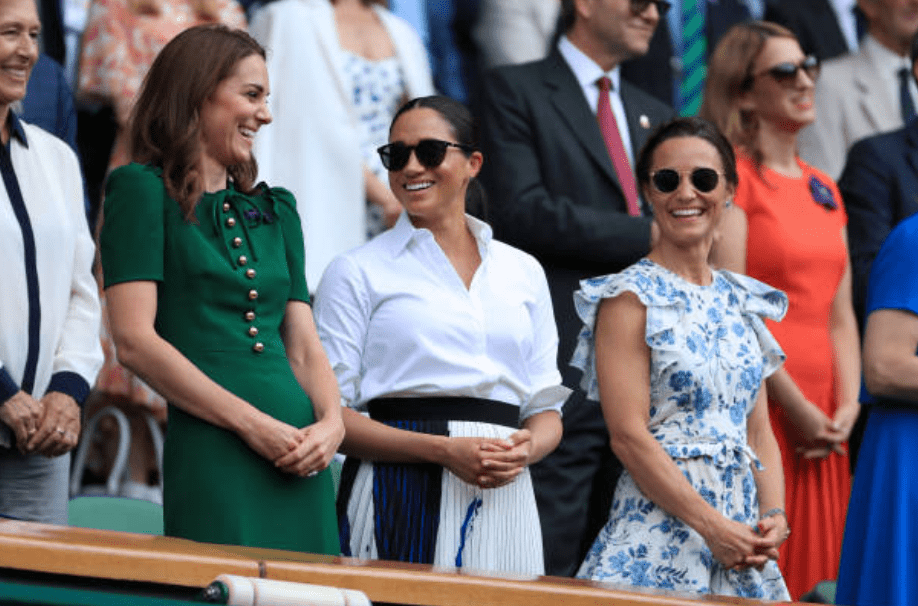 Outside of their royal duties, Kate and Meghan had been known to spend time together. For two years in a row, they accompanied each other to the Wimbledon finals matches.
It is believed that the picture of the two at the match, which was included in the photos among Harry and Meghan's highlights for 2019, was a subtle nod to their friendship.