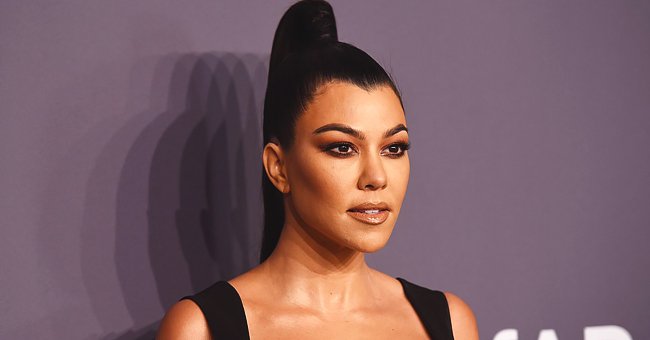 Getty Images
Kourtney Kardashian of KUWTK Fame Shares Cute Pics with Her Kids from Their Picturesque Trip to Idaho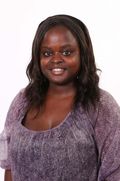 Kourtney Kardashian bonded with two of her children Reign Disick and Penelope Disick, during a family camping trip in a cabin in Idaho.
After a tense season 18 for "Keeping Up With The Kardashian," which ended with a cliff hanger over whether or not Kourtney Kardashian would maintain her filming commitments to the show, she took to a brief escape with her children to Idaho.
Kourtney was joined by her two youngest children Reign Disick and Penelope, Disick for the camping trip. Her caption, "My Own Private Idaho," gave the nod to the American film directed by Gus Van Sant.
In the first picture, Reign and Penelope are dressed in shorts, sweaters, and scandals. The two siblings looked excited as they shared an embrace while standing in front of a wooden a cabin.
Kourtney shared a video of her family traveling in a golf cart through the forest. In one picture, she showed off her best duck face as Penelope sat in a passenger seat behind her.
During her escape to the great outdoors in Idaho, Kourtney and her children enjoyed a stroll in the mountains.
Although they went for a casual look through most of their trip, Penelope was pictured looking stylish in an orange top and paisley pants.
The mother of three didn't disappoint either. For the camping trip, she kept it comfortable in shorts, a Yeezy sweater, shorts, and a black Prada bucket hat.
Sharing images of the picturesque views, her family enjoyed strolls through the forest, lounged by a lake, and warmed up next to a campfire.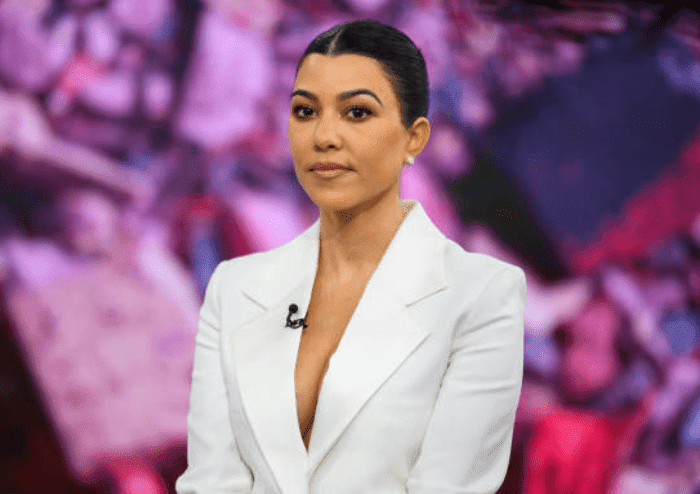 Kourtney Kardashian sit down for an interview on "Today" show, on Thursday, February 7, 2019 | Source: Nathan Congleton/NBCU Photo Bank/NBCUniversal via Getty Images
The family trip only affirmed
Kourtney's
reason for wanting to step back from the show to focus on her family, in the family episode expressed her frustration
saying:
"It's not okay that I feel like I'm at my breaking point. I need a break and I don't want to film anymore."
After fights with Kim Kardashian and Khloe Kardashian over her inconsistent filming schedule, Kourtney also had a bit of an issue with Kendall Jenner.
According to Daily Mail, Kendall revealed to James Corden that Kourtney was upset with her for ranking her the worst mother out of all her siblings on an episode of Fill Your Guts or Spill Your Guts.
Please fill in your e-mail so we can share with you our top stories!