Kobe Bryant's Love of Being Dad to 4 Daughters Inspires Stars to Celebrate Girl Dad Pride
The death of NBA Legend Kobe Bryant has started the trend celebrating a comment he made about being a proud father to his four daughters. Stars joined the tribute by celebrating their own daughters.
Since the tragic death of Kobe Bryant and his daughter Gianna Bryant in a helicopter that crashed in the hills near Calabasas, California, details about his life off the court have revealed his commitment to his four daughters.
It is not a secret that Kobe was a proud family man, in the weeks before his death, a story shared by ESPN's Ellen Duncan about the first and only time she met him, she recalled how he gushed over being a father to all girls.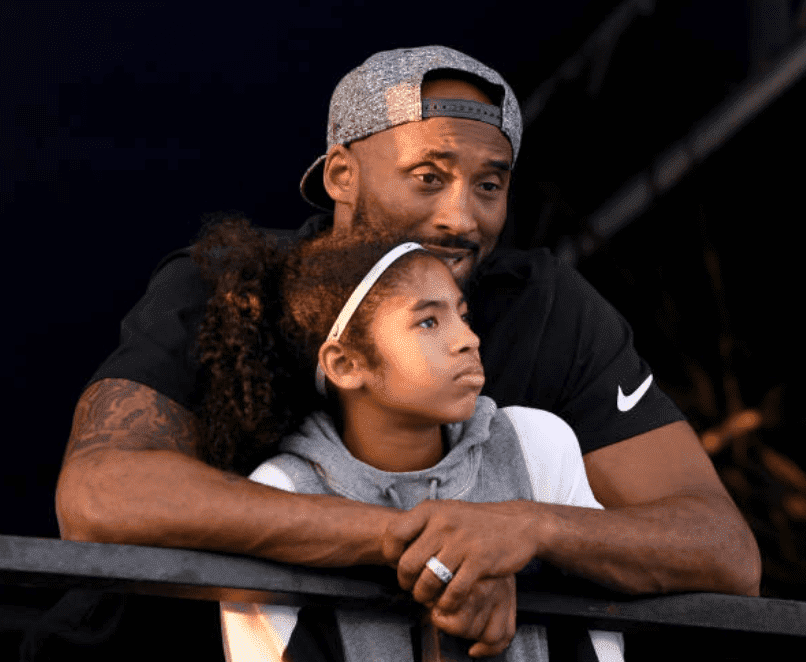 At the time Ellen was pregnant with a girl, she recalled Kobe commenting on her belly and saying "girls are the best." When she asked him if he and his wife, Vanessa Bryant would consider trying again for another baby, even if it meant having another girl, he 
gushed:
"I would have five more girls if I could. I'm a girl dad."
"I would have 5 more girls if I could. I'm a girl dad."@elleduncanESPN's story about how much Kobe loved his daughters is something special. pic.twitter.com/1KJx17QRjY

— SportsCenter (@SportsCenter) January 28, 2020
Ellen began to choke up as she spoke about how Kobe spoke so proudly about Gianna, revealing that he thought she was a better basketball player than he was at that age, she said:
"I suppose the only small source of comfort for me is knowing he died doing what he loved the most. Being a dad. Being a girl dad."
Ellen's emotional tribute has since gone viral and started the #girldad trend. Fathers and daughters have been sharing on social media recent and old memories in honor of the father-daughter relationship.
Alex Rodriguez shared Ellen's video and wrote in a caption that he is proud to be a "girl dad." Television host Al Roker posted a picture with his two daughters, and shared his pride too.
At the time of the crash, Kobe was accompanying Gianna to a basketball game. They were on their way back to the Mamba basketball academy. The hashtag pays special tribute to both of them.
"Yellowstone" actor Dave Annable, who is separated from his wife of nine years and is now a single father, proudly posed with his daughter in honor of the tribute to Kobe's dedication to his daughters.
Other stars and athletes, like Russell Wilson, Timberland and Kyle Rudolph also posed proudly with their daughters.
It is reported, his wife is devastated with the family's loss, but is trying to be strong for their daughters. The NBA legend is survived by Vanessa and their three daughters, Natalia, Capri and Bianka.