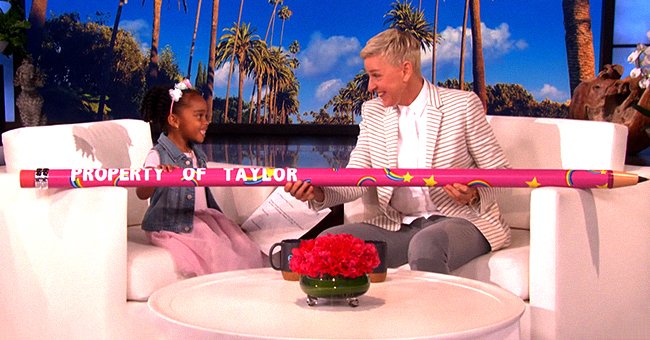 Youtube/TheEllenShow
Texas Student Taylor James Gets Gigantic Pink Perfect Attendance Pencil from Ellen DeGeneres

Television host Ellen Degeneres surprised a Texas second-grade student, Taylor James, with a giant pink, perfect attendance pencil after hers got stolen by a classmate.
Taylor James, more recently identified as "perfect attendance girl," following a viral video of her ranting about how her pencil got fished by a classmate, undoubtedly has the "perfect" luck as well.
The second-grader got a bunch of surprises from Ellen Degeneres while making an appearance on her show at the anchor's request.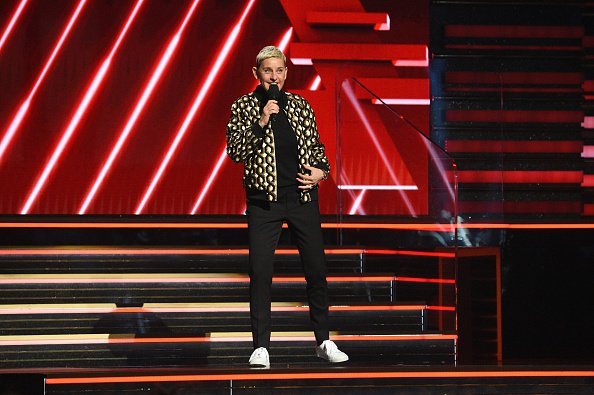 Ellen DeGeneres speaks onstage during the 62nd Annual GRAMMY Awards at STAPLES Center on January 26, 2020 in Los Angeles, California. | Photo: Getty Images
The 62-year-old presented the little girl with a gigantic pink, perfect attendance pencil, with her name inscribed on it, as a substitute for the stolen one.
Describing her fondness for her old pink, "pride-infused" pencil on "The Ellen DeGeneres Show," the Texas student divulged:
"I earned the pencil, and I really liked that pencil. It was like pink and then it had a pink eraser. It was really big because I never used the eraser. It had rainbows, and it said 'attendance award.'"
Although her pink love was eventually found and returned by a friend, Autumn, the show host was glad to reward the dedicated student for her unblemished school attendance record, which she admittedly won every year.
In addition to the over-the-top consolation prize, Ellen offered the 7-year-old a shelf full of gift items, including stationeries and learning aids for her classmates.
Crowning the kind gesture was a $10,000 grand prize in scholarship, from Shutterfly, to further the young girl's dreams of becoming a science teacher.
To ensure the pupil's appearance on the show on a school day would not count against her, the icon prepared an excused absence letter beforehand, to preserve her perfect attendance.
Standing up for her stolen item was not an easy feat for the grade-schooler as many skeptics thought it was a mere replaceable pencil, including her mom, who previously shared on Instagram, along with the epic video:
"I told her it wasn't that serious, and they all do the same thing."
It can be recalled that a video of Taylor, complaining about her stolen pencil went viral weeks ago, after her mom, @tabgeezy, shared it on Instagram.
The clip showed the tot describing how her pink, awarded pencil got fished by a classmate after she put it in the sharpening box. She later discovered the culprit and confronted her to no avail, until the priceless possession got missing eventually.
The post garnered almost 400,000 views at the time, and several reshares. Before long, the cute video made the rounds on other online platforms, earning the 7-year-old the title of "perfect attendance girl."
The little one's good fortune is an invaluable life lesson on the importance of being assertive and speaking up, thanks to Ellen DeGeneres.
Please fill in your e-mail so we can share with you our top stories!