Magic Johnson Shares Family Photos as He Celebrates Eldest Son, Andre & Daughter-In-Law, Lisa's Birthdays
Magic Johnson shared pictures of his family as they enjoyed a fun time out in celebration of his son, Andre and his daughter-in-law, Lisa's birthday.
Birthdays are lovely periods of the year. It comes only once in a year, and no matter how busy one can get, on birthdays, people often take time to relax and enjoy themselves.
Legendary basketball player, Magic Johnson took to Instagram to wish his son Andre, and his daughter-in-law, Lisa a happy birthday while sharing some lovely pictures of the family.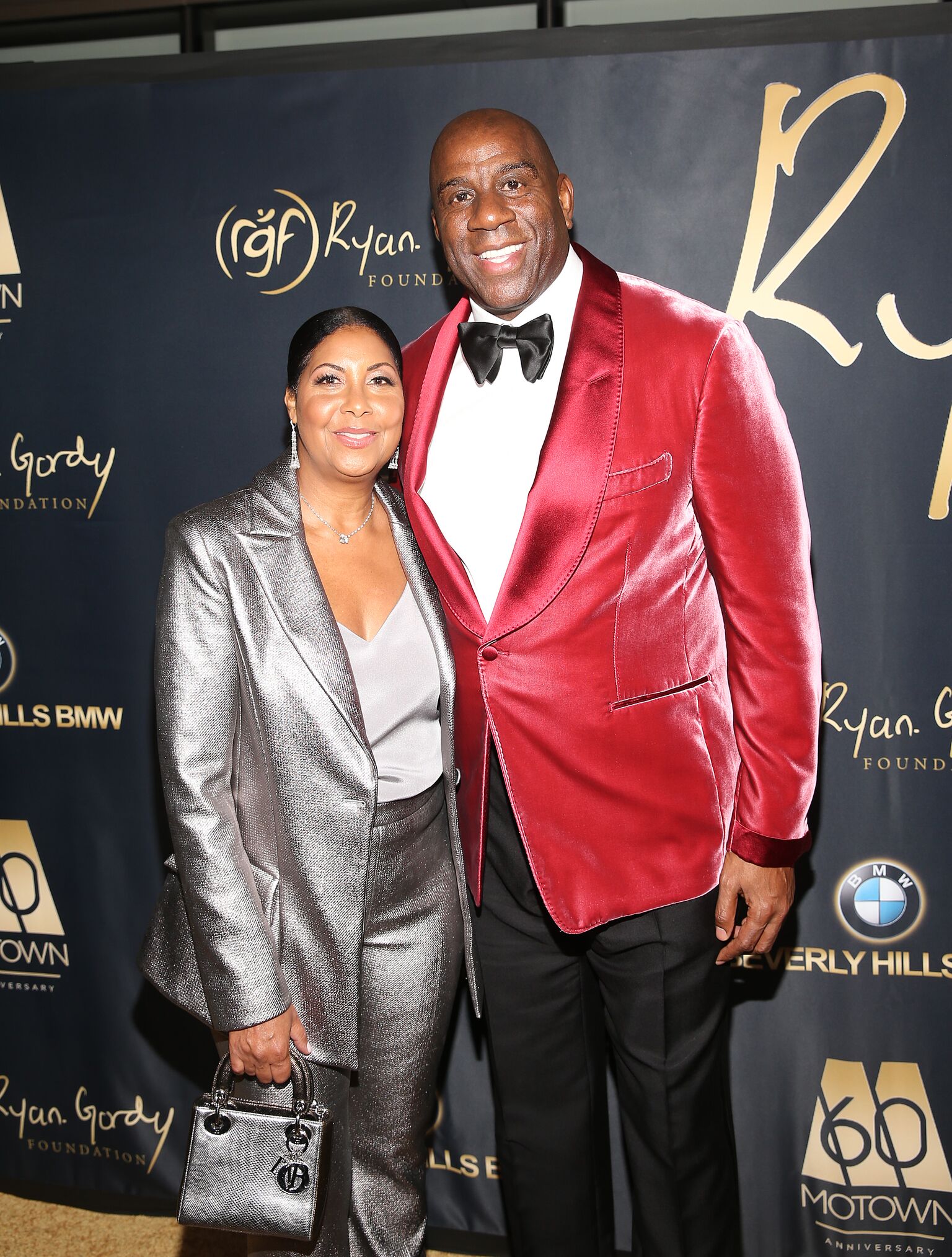 The first picture in the series was throwback that showed Magic Johnson wearing a Lakers jersey and holding a basketball in his hand while his son, who was reaching below his waist at the time, smiled happily for the camera.
The second picture showed the father and his now grown-up son sitting and giving each other fist bumps on what looks to be a speedboat. Magic captioned the photos saying,
"God blessed Cookie and I with amazing sons. and Andre makes me proud every single day because he is a tremendous father, husband, and astute businessman."
The comments section came alive, with many wishing Andre a happy birthday. Some commended Magic for having such an excellent relationship with his children, while others marveled at how big Andre had grown.
Similarly, a couple of days after his son's birthday, Magic also wished his daughter-in-law, Lisa, a happy birthday. He posted a picture of the whole family, including himself and his wife, son EJ, daughter Elisa and Andre and his wife, Lisa.
Andre is a private person who has tried to live his life away from the media as opposed to his siblings.
The entire family looked relaxed and warm as they posed for the picture after what seemed to be an exciting night out. The whole gang looked dressed up for an outing, and the fun they enjoyed can only be imagined.
Lovers of the family also took to the comments section to wish Lisa a happy birthday. Some commended the bond between the family while others wished they could hang out with them. A fan said:
"Nice family photo, everybody looking good in that shot."
Birthdays are a big deal in the Johnson household. The family ensures they spend adequate time enjoying their birthdays irrespective of their schedule. This can be seen in Cookie and Magic's 60th birthday celebration.
The birthday which turned out to be a three-day event, featured a club outing, a festival, and was graced by celebrities such as Jennifer Lopez, Boris Kodjoe, Angella Bassett, among others.
Magic's first son Andre is a private person who has tried to live his life away from the media as opposed to his siblings. Although the father and son duo was once spotted enjoying a vacation together at the beach of which the pictures got tongues wagging.
The proud grandfather, as opposed to his son, loves to share images of his family and the times they spend together enjoying each other's company.