Amy Roloff from LPBW Clarifies Why Her & Boyfriend Chris Marek's Wedding Has Been Pushed to 2021 in FB Video
In a recent video on Facebook, reality television star, Amy Roloff, of "Little People, Big World" fame gave her fans an insight into why her wedding to Chris Marek has been delayed. 
Fans of Amy Roloff had the unique opportunity to ask her lots of questions during her live question and answer session on Facebook. 
Amy took advantage of the session to clarify some details about her wedding and also revealed that the ceremony wouldn't be happening until next year.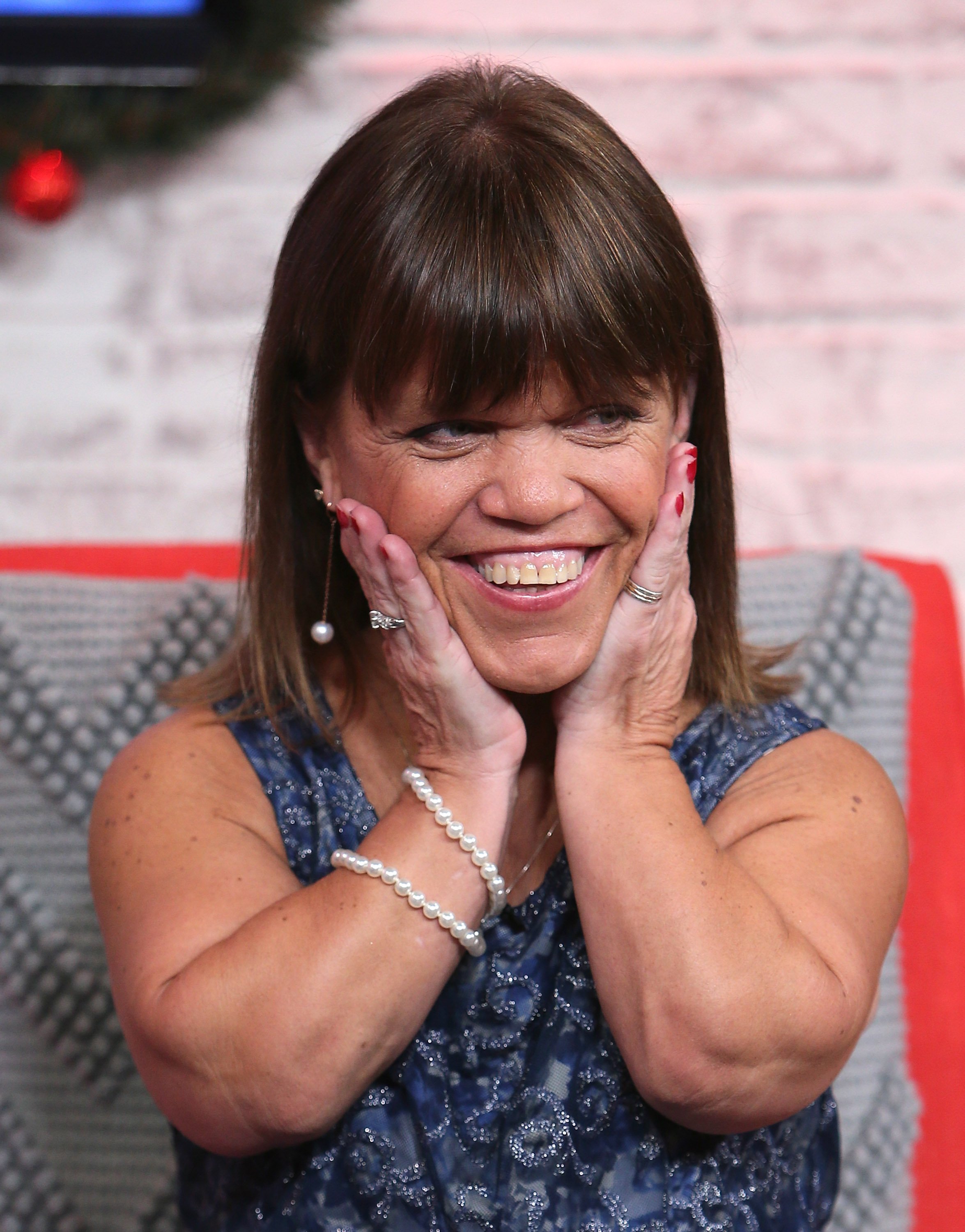 Chris Marek and Amy Roloff have been dating for three years and got engaged last year, and while fans of "LPBW" continue to wait for the new season set to herald at the end of March, they got busy asking Amy some questions. 
Amy had the company of her longtime friend Lisa Dixon during the question and answer. When Lisa read out a question asking if Amy was planning a big or small wedding, and about her wedding dress, the 55-year-old replied, saying:
"Chris and I are planning to get married in 2021. We haven't set a date yet. We'll work on that later in the year."
Many of Amy's fans were hoping to see her and Chris walk down the aisle this year, but were made to wait even longer when the reality star revealed in December that the wedding wouldn't be held anytime soon. 
In the Facebook video, the mother of four explained why she and her beau would be waiting a bit longer before saying their vows. 
Amy Roloff left the Roloff Farms, which had been her home for many years, following her split from ex-husband, Matt Roloff.
Amy said that she was too busy, as there were a lot of things happening, such as settling into a new house, among so many other things she didn't mention. 
The reality television star further explained that she and Chris wouldn't elope, given that she is more of a traditionalist. She said:
"I'm more of a traditional person … I want the wedding and the reception. I would like to share that experience with [Chris]."
Speaking about her wedding dress, Amy said that she would definitely wear a wedding dress, although she added that it might not be white. 
Amy Roloff left the Roloff Farms, which had been her home for many years, following her split from ex-husband, Matt Roloff, who she now shares the farm with as a partial owner. 
Since moving in with Chris, the television actor has been chronicling the move on her Instagram, sharing pictures of the house, and giving updates about new happenings in the house. 
In one of those updates, she shared a photo of herself and Chris doing some construction work. In the caption, she thanked him for all the projects he was doing, including building her a new office desk. Couple Goals!