Hollywood Reporter: Rita Wilson Avoided Air Kisses & Did Not Shake Hands at Event Weeks before Getting Coronavirus
Following Tom Hanks and Rita Wilson's announcement that they had tested positive for the coronavirus, it was revealed that two weeks before getting ill, Rita was cautious about shaking hands at events.
Tom Hanks and his wife Rita Wilson are among the first Hollywood stars to confirm that they have tested positive for the coronavirus.
Tom made the announcement in on social media, where he revealed that they were taking a "one-day-at-a-time approach" while they recover.
Tom and Rita were in Australia when they fell. It is reported, they are working closely with Queensland officials as they remain in isolation in a hospital on the Gold Coast for 14 days.
Tom was joined by his wife while filming Baz Luhrmann's untitled biopic about Elvis Presley. The "Cast Away" star had landed the role of Elvis' manager, Colonel Tom Parker.
Breaking: Hollywood star #TomHanks and his wife Rita Wilson test positive for #coronavirus pic.twitter.com/rLVwfixizN

— Global Times (@globaltimesnews) March 12, 2020
The news of their diagnosis must have come as a shock the couple, who, despite their widespread work schedules since the coronavirus outbreak, had been cautious about their health.
Two weeks before she was diagnosed with the disease, Rita had told The Hollywood Reporter That she was taking "cautionary measure" in limiting her physical contact with people.
Rita was walking the red carpet in on February 27, for the Women's Cancer Research Fund's; An Unforgettable Evening fundraiser, where she put her plan into action.
It is reported, the "Mamma Mia" star made the conscious decision not to shake hands with people during her red carpet appearance and interviews at the event.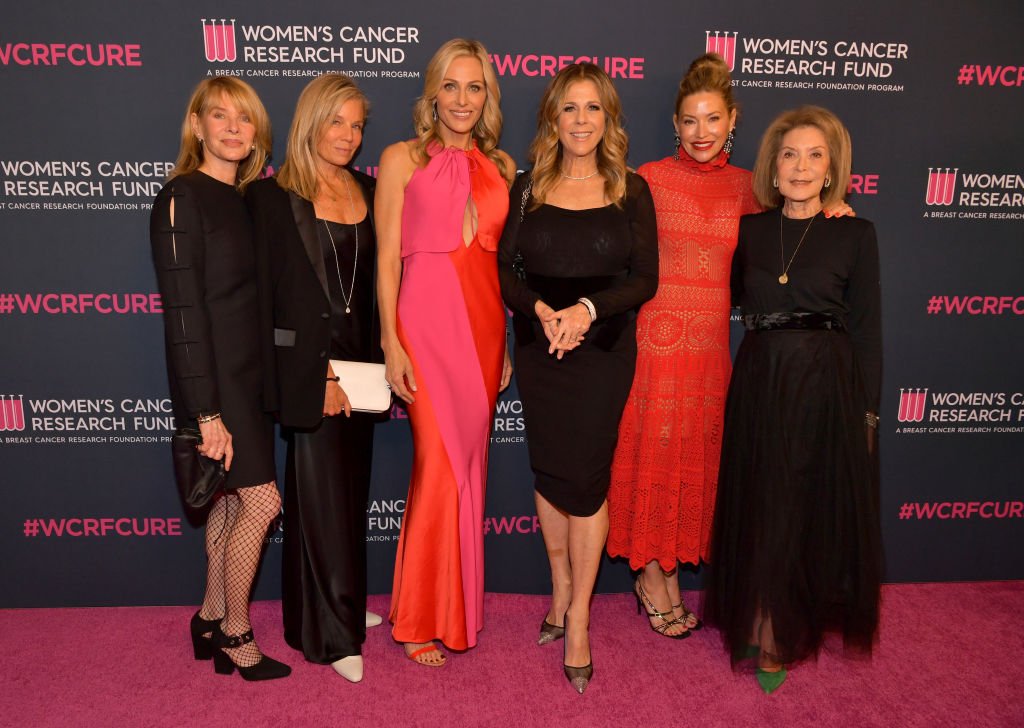 She was set to do a number of international shows with Sugarland's Kristian Bush on U.S. military bases. Explaining why she canceled her tour dates in South Korea she 
said:
"Many of those [coronavirus] cases are very, very close to one of the bases where we were going to be performing, so we're going to postpone."
The couple's son, Chet Hanks, has since taken to social media to reassure fans that he had been in contact with his parents since they found out about their diagnosis.
In a video on Instagram, he said, "they both are fine, they're not even that sick." He also revealed that they are not too concerned about the condition and are taking the necessary health precautions will in isolation.