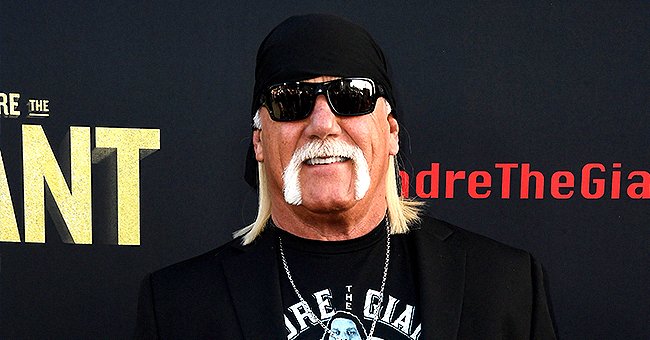 Getty Images.
Hulk Hogan of WWF Slammed for Controversial Coronavirus Message Saying Maybe We Don't Need a Vaccine

Hulk Hogan posts the second of his religious comments to followers amid the coronavirus pandemic, but this time the wrestler claimed that "maybe we don't need a vaccine."
During a lengthy post to social media, Hulk Hogan compared the current global health crisis to the "plagues of Egypt," and shared a list of things "God has taken away."
HULK'S PERSPECTIVE
Born Terry Gene Bollea, the pro wrestler said that God would take away Civic Centers, sports stadiums, and theaters when people chose to worship musicians, athletes, and actors.
The post also included claims that God will "shut down the economy and collapse the stock market" if people want to worship money.
The way to put a stop to this, according to Hulk, is to turn away from "wicked ways" to receive God's forgiveness upon which he will "heal their land."
WHY HE SAYS NO VACCINE IS NEEDED
"Maybe we don't need a vaccine," Hulk concluded his post. "Maybe we need to take this time of isolation from the distractions of the world and have a personal revival where we focus on the ONLY thing in the world that really matters. Jesus."
Followers didn't quite agree with Hulk's assessment. While some urged him to "stay home and wash [his] hands, others pointed out that a vaccine is needed:

Follower comment on Hulk Hogan's coronavirus post. | Source: Instagram/hulkhogan.
The 6-foot-7 wrestler shared another religious post a few days before. He highlighted a Bible passage stating that God sends his people epidemics or locusts to eat their crops, or withholds rain to make them turn from "the evil they've been doing," and added:
"If they pray to me and repent, then I will hear them in heaven, forgive their sins, and make their land prosperous again."
HULK'S RECENT TROUBLES
The 66-year-old's post came after he reportedly reached a confidential settlement in a $110 million lawsuit against the plaintiffs he accused of leaking a sex tape two years ago.
The leaking of the sex tape had serious repercussions on Hulk's career, as the video showed him during a racist rant - and it led to the termination of several deals with business contacts.
Even though Hall of Fame kicked him out after the leak, he got reinstated after making several apologies for his behavior.
HOW WRESTLEMANIA ADAPTED THEIR SHOW
This past weekend, Hulk would have headlined at WrestleMania, which did take place as planned due to the coronavirus pandemic.
Set to take place in Tampa, Florida, the show instead moved to WWE's training center in Orlando, Florida, without the usual hoard of fans.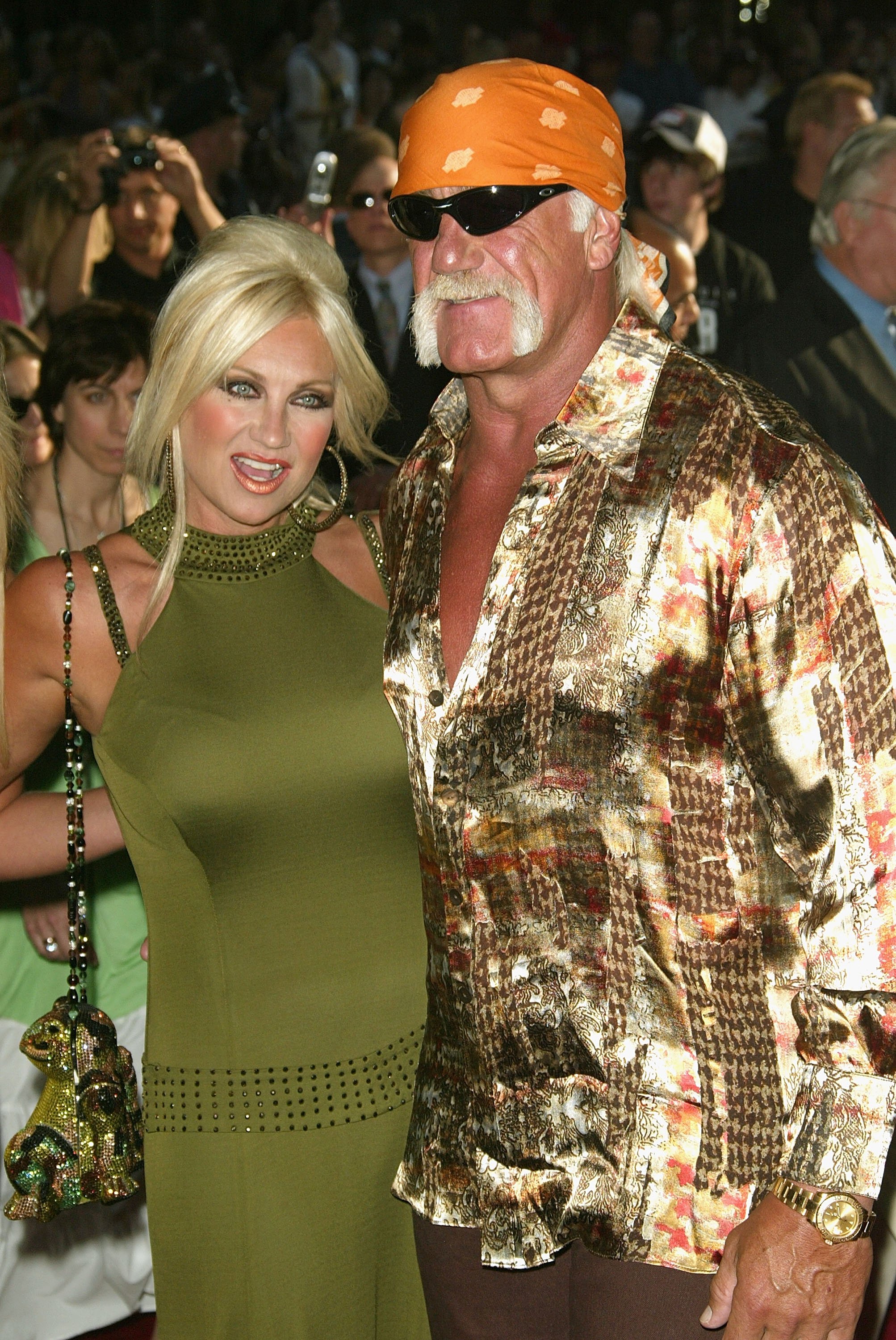 Hulk Hogan and Linda Hogan attend the premiere of "War Of The Worlds" on June 23, 2005, in New York City. | Source: Getty Images.
HULK'S PERSONAL LIFE
Apart from his professional life and his view on world matters, Hulk Hogan is also the dad of two children, Nick and Brooke, with his first wife Linda Claridge.
After his marriage with Linda fell apart due to his infidelity, he found love again with Jennifer McDaniel, whom he married almost a decade ago on December 14, 2010.
Please fill in your e-mail so we can share with you our top stories!