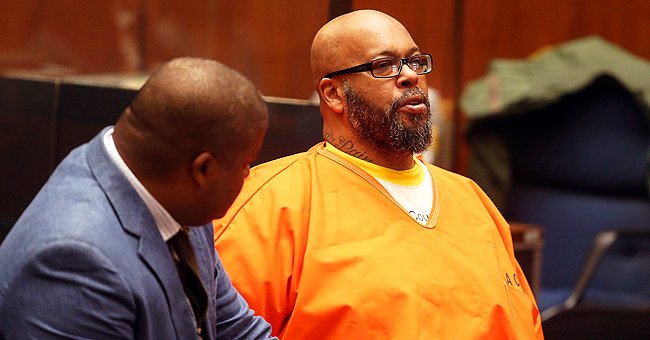 Getty Images
Suge Knight's Lookalike Son Suge Jacob Knight & Adorable Black-Haired Granddaughter - Meet Them
Music executive, Suge Knight's look-alike son, Jacob Knight, welcomed a daughter a few months ago. Get to the know the family of the former Death Row Records CEO.
The co-founder and former CEO of "Death Row Records," Suge Knight, was convicted in 2018 of manslaughter after a hit and run incident left one man injured and another dead.
Leaving his family behind, his son Jacob Knight has continued to blaze his own trail in Los Angeles, while balancing his family life as a new father.
According to The Blast, Jacob welcomed his daughter on November 6, 2019. While he hasn't shared the name of his child with Melanie Pina, his family friend known as "Diamond ICEGIRL" said:
"My nephew Sugie will reveal to the world his daughter's new name soon, but he's keeping it family-oriented."
In an interview with Access Hollywood, months before he welcomed his first child, he confirmed the arrival of his daughter but remained tight-lipped about her name.
The host Scott Evans and guest co-host Melissa Peterman tried to get the name out of him and made a few suggestions such as "Suge the Third" and "Suge Baby."
Jacob laughed off the name suggestions that were closely related to his father's name Suge, and he hinted at the name "Baby Knight."
His first name is actually Suge, just like his father, but he prefers to go by his second name. It is reported, he prefers to use the name Jacob because he is trying to make a name for himself.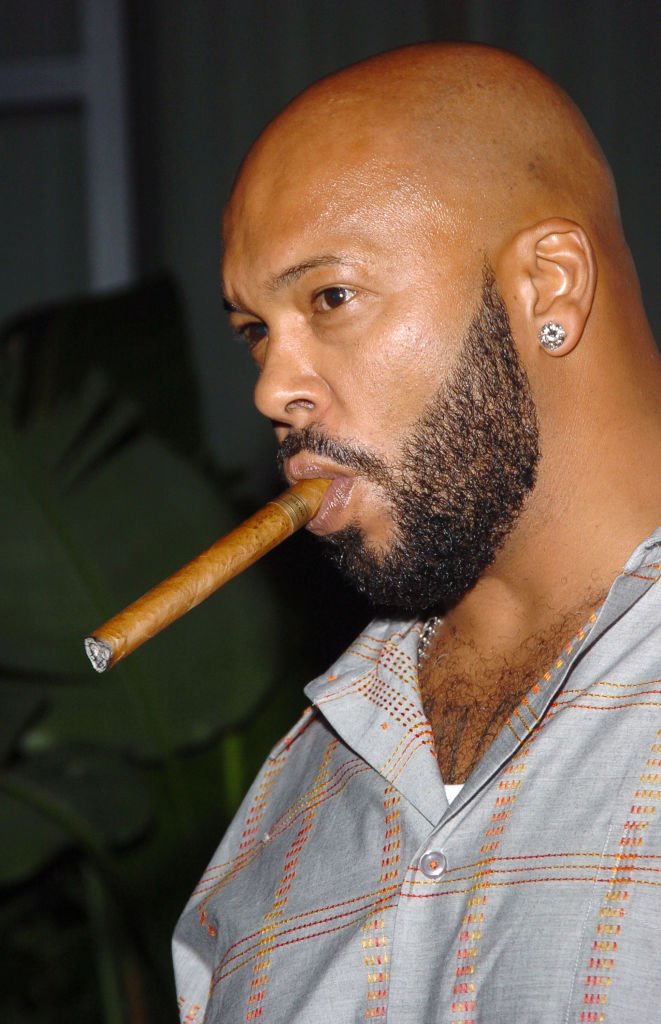 Suge Knight smokes a cigar at Kanye West's G.O.O.D. Music Party for 2005 MTV VMA at the Shoreclub in Miami Beach, Florida | Source: Getty Images (Photo by Lawrence Lucier/FilmMagic)
Jacob said he is proud of the success his father has achieved as a CEO, music executive, entrepreneur, and former NFL player. Still, he is pursuing a career in real estate. In a phone call with Jacob had with his father from jail, during which he revealed his new career, Suge
said:
"If you're gonna do real estate, be the best at it. Put your heart into it and give it your all. I am happy for you. Make your mark in that."
Jacob is sharing his journey in real estate on season two of VH1's "Love & Listing." In a surprise announcement he made in June 2019, he revealed that he was getting back into the "Death Row" business.
He posted his cover story for with Hollywood Unlocked for an exclusive interview for the launch of his brand "New Deathrow."
The star-studded event held at the Dom Gallery in Los Angeles was attended by hip hop stars and socialites to view his pop-up shop.
Taking inspiration from the original "Death Row" logo, it featured a modern take on the brand and has turned it into hats, sweaters, slides, and crewnecks.
Please fill in your e-mail so we can share with you our top stories!