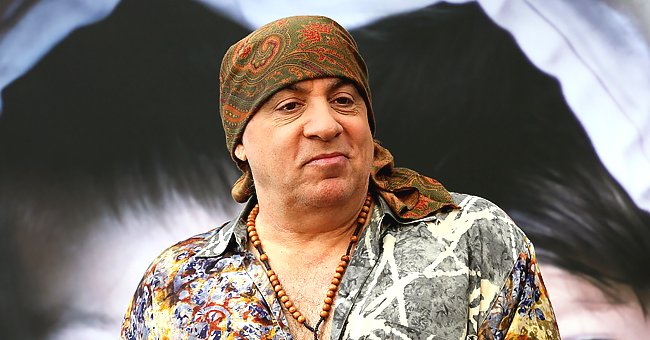 Getty Images
Steven Van Zandt of 'The Sopranos' Gets Candid about His Private Life and Career

Steven Van Zandt opened up about his personal life and career during some recent conversations he had with news outlets.
Over the last four decades, Steven Van Zandt has earned his fame as a guitarist and singer in Bruce Springsteen's rock group, "E Street Band." He added another prop to his legacy when he landed the role of Silvio Dante on the HBO series, "The Sopranos."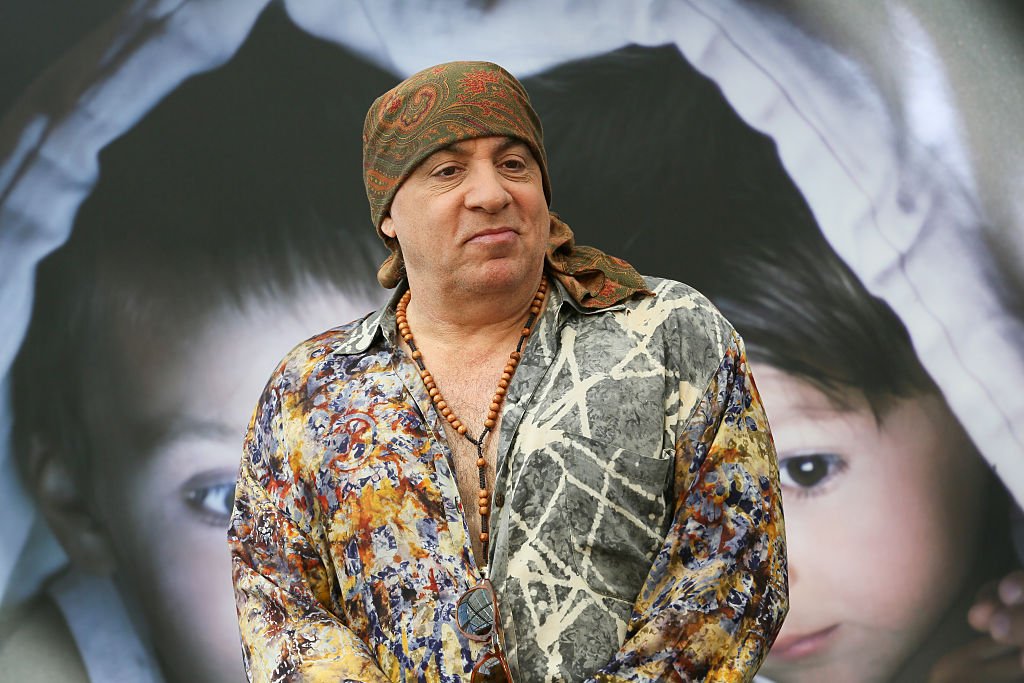 Steven Van Zandt attends photocall for "Lilyhammer 3" at the Grimaldi Forum on June 17, 2015 in Monte-Carlo, Monaco. | Photo: Getty Images
While many people know him to be an established entertainer – actor, singer-songwriter, musician, producer, and activist – he revealed to Closer Weekly that there was more to him.
The Rock and Roll Forever Foundation honored Steven for his dedication to the cause in November 2019.
The 69-year-old told the news outlet that when he was a teenager, he crashed through the windshield in a car accident that nearly killed him and resulted in some hair loss.
Steven walked away from that experience with a confirmation of his philosophy, which is "to live every day in the moment, and do everything you can in that moment."
It also caused him to be more grateful to and for his wife of nearly four decades, Maureen, his solo work with his "Disciples of Soul" band and his work with his Rock and Roll Forever Foundation, soon to be known as Rock and Soul Foundation.
Steven additionally made it known that his only regret is that he "never had a steady job and felt economically stable enough to have kids."
During a previous interview with Rolling Stone, the singer-songwriter revealed that the secret to his long-lasting marriage was the fact that he and his wife spend so much time apart.
According to him, during the 37 years of their union, he and Maureen have only spent ten years together. It also helped that his wife has a life, career, and interest, which has allowed them to grow – as a couple and as individuals.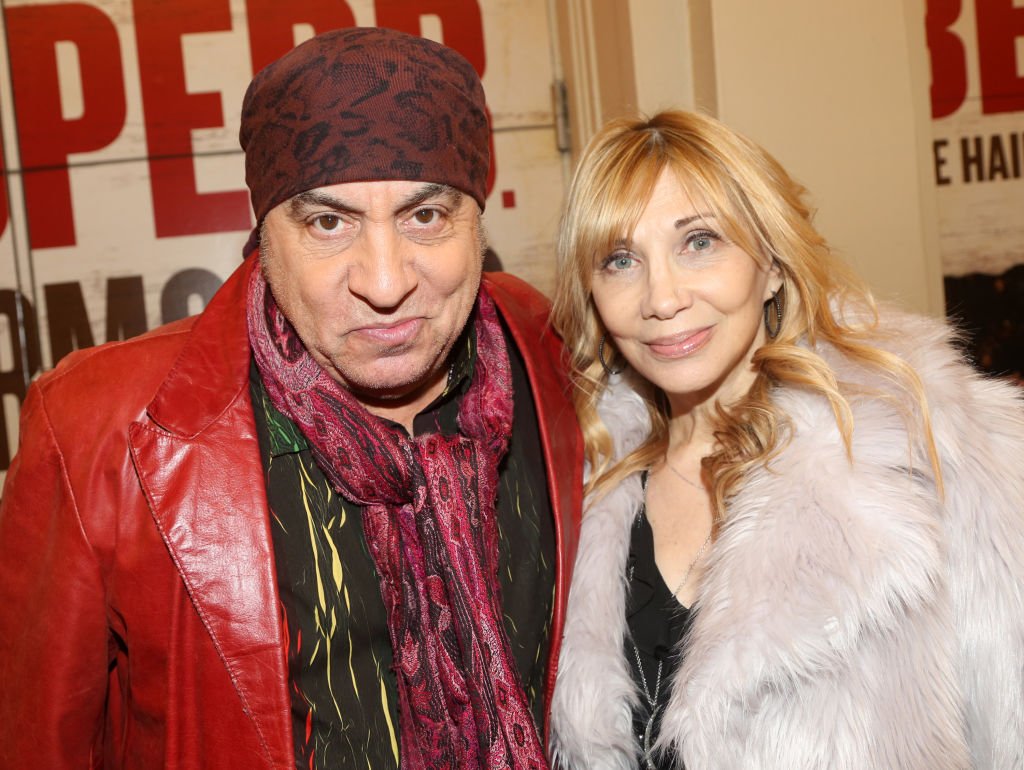 Steven Van Zandt and Maureen Van Zandt pose at the opening night of the new Bob Dylan Musical "Girl From The North Country" on Broadway at The Belasco Theatre on March 5, 2020 in New York City. | Photo: Getty Images
Since he went into quarantine, the actor, who is often referred to as Little Steven, has been using his foundation to spread joy amid the ongoing COVID-19 pandemic.
Deadline divulged that Steven's foundation, its national K-12 curriculum initiative, TeachRock.org, along with the student-run organization, YOUnison, planned to honor the first responders and healthcare workers on the front lines of the COVID-19 outbreak.
The entertainer's plan was part of the "Worldwide Day of Gratitude" initiative, which led him to convince the chief content officer, Scott Greenstein, to play the Bill Withers "Lean on Me" on over 60 music SiriusXM channels.
Steven has also used his foundation to provide free interdisciplinary K-12 arts-based curriculum to public schools across the United States.
Yahoo! noted that the organization has been helping teachers engage students by making use of the history of popular music and culture. The Rock and Roll Forever Foundation honored Steven for his dedication to the cause in November 2019.
Please fill in your e-mail so we can share with you our top stories!